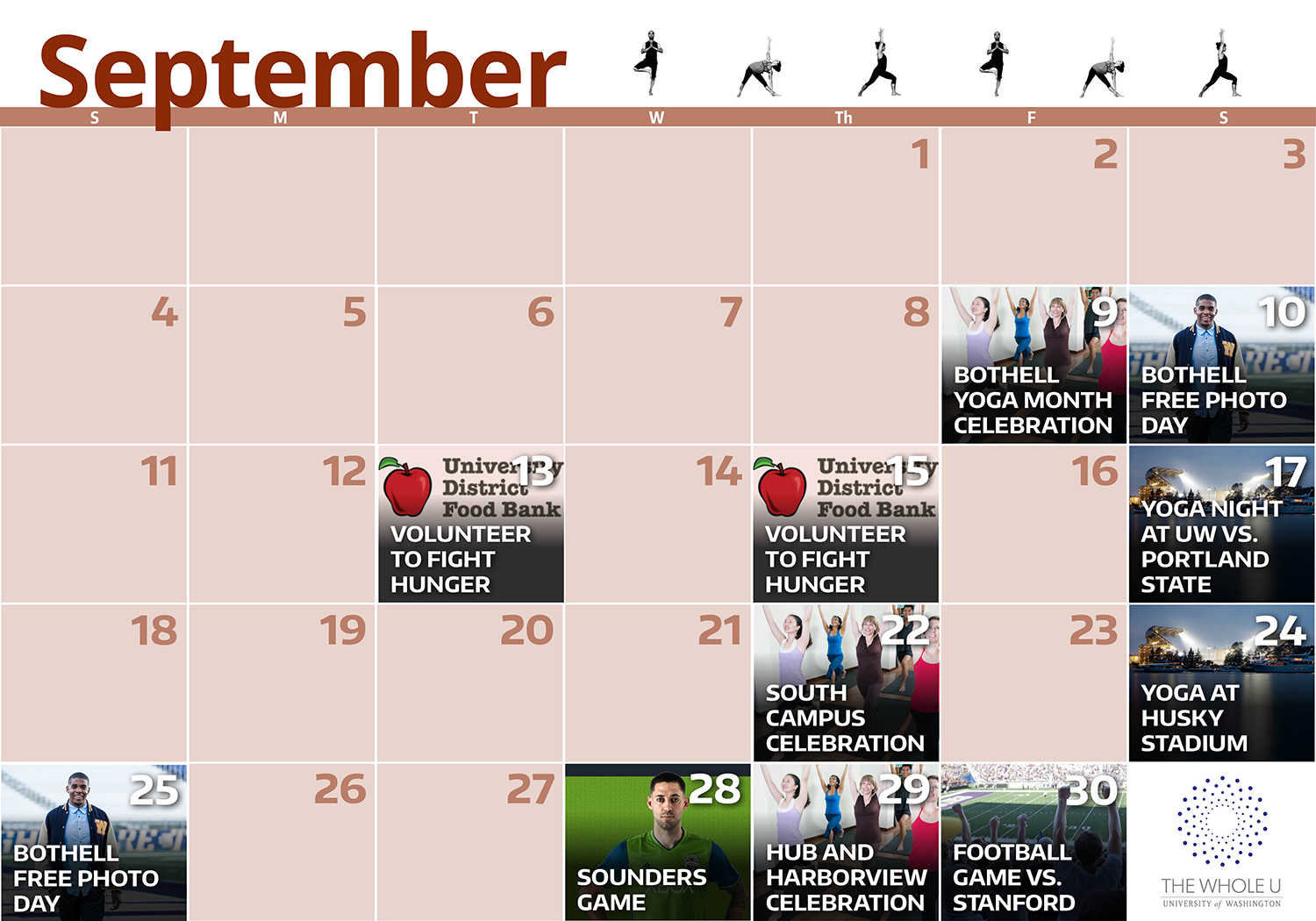 Yoga, Photos, and Husky Spirit in September
The start of the school year is right around the corner, and as much as we are looking forward to a campus buzzing with students, it's important to take advantage of the last week of summer before the business of the academic year comes back in full force. Whether your version of relaxing involves yoga, time spent with family, or a Husky game (or all three!), there's an event you won't want to miss this September.
Bothell Free Photo Day
Strike a pose for one of Seattle's top portrait photographers from 10:00 a.m. to 12:00 p.m. on Saturday September 10 or September 25 at UW Bothell. Tara Brown Photography will be your photographer this year. Tara bleeds purple and gold, so she loves every opportunity she gets to photograph people at the University of Washington. After the event, you will receive a link to the gallery, where you can view and download your pictures for free. Register now and add your guests to secure your spot!
Yoga Month Classes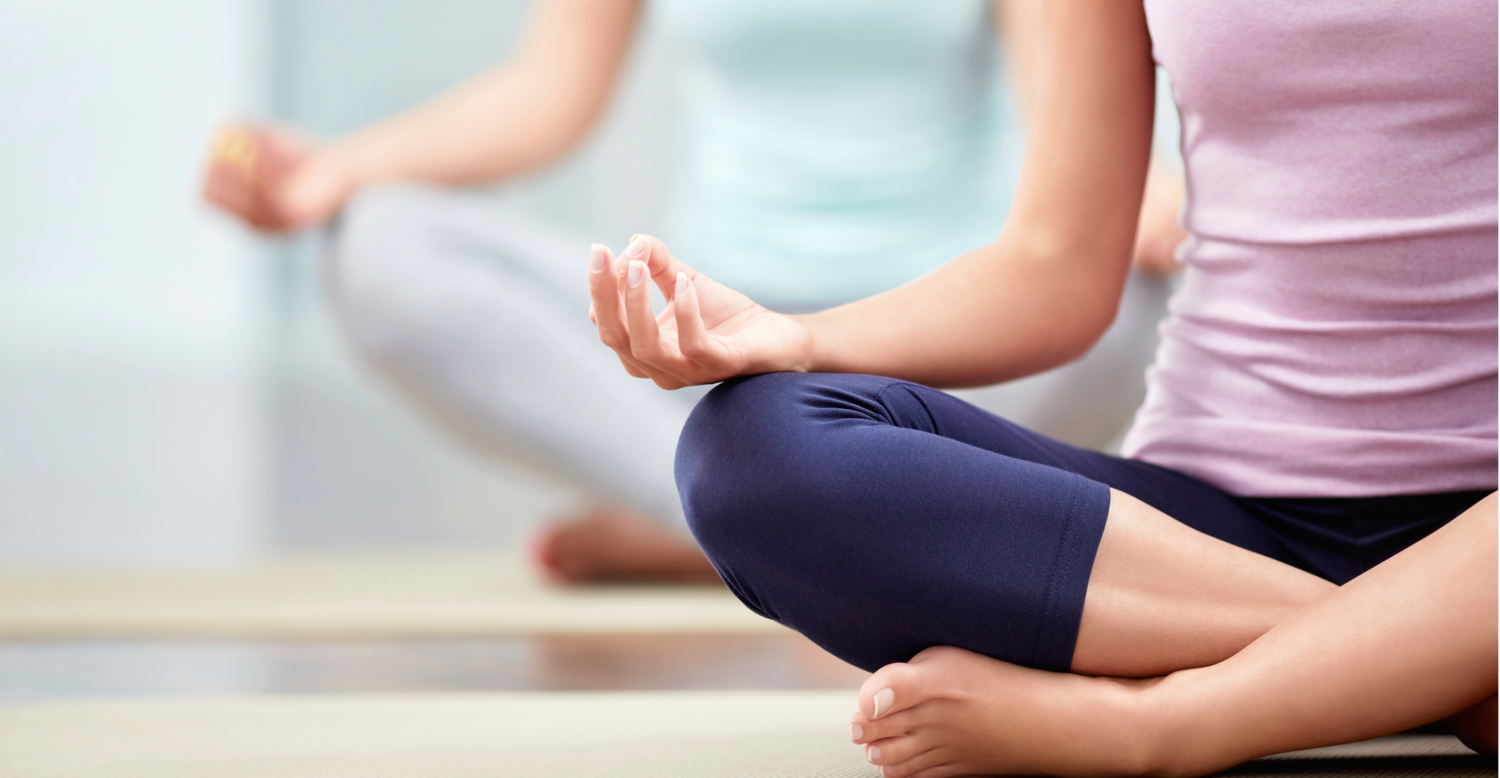 Whether you've been curious about yoga or are a seasoned yogi, join us in experiencing the incredible benefits of yoga. During the whole month of September you'll find free yoga classes on all over each campus, including classes at UW Bothell on September 9, the IMA on September 15, South Campus Center on September 22, the HUB on September 28, and Harborview on September 29. These classes are filling fast, so reserve your spot now!
Yoga & Football at Husky Stadium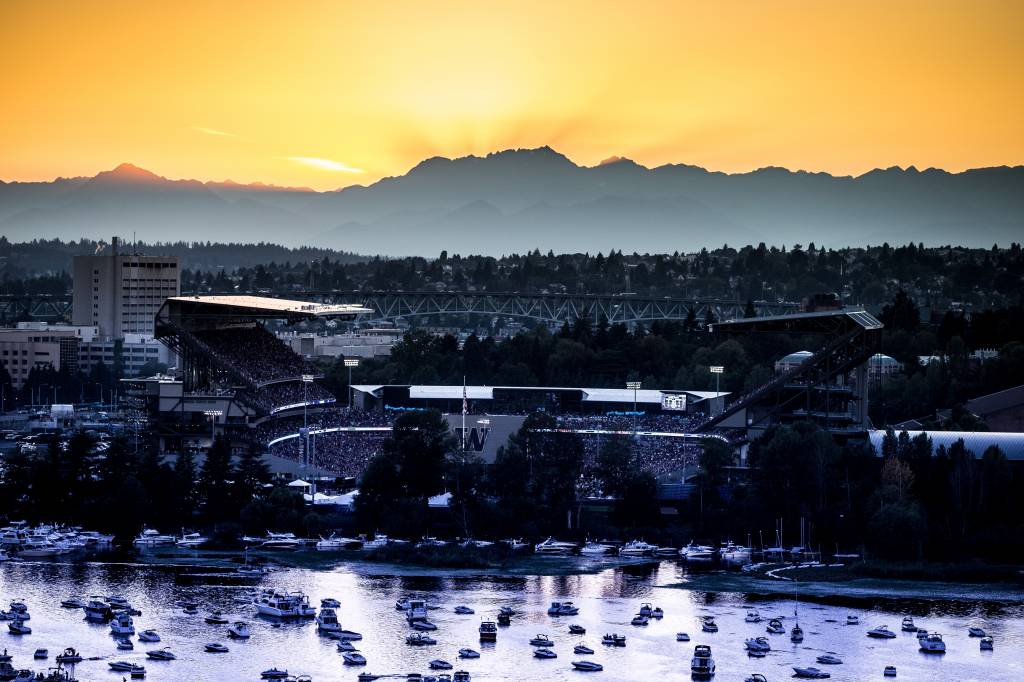 Catch the start of the football season one weekend and relax during a once-in-a-lifetime yoga class the next. UW Athletics has partnered with The Whole U to offer the ultimate Husky field experience. In this $30 package deal, enjoy the Husky football game on the September 17 and participate in a special yoga class the following Saturday morning (September 24). Access the promo code here.
If that's not enough, to show their appreciation to our amazing faculty and staff, UW Athletics is offering discounted tickets to two upcoming Husky Football games. So throw on your best purple and gold and secure a seat to root on the Dawgs against the Stanford Cardinals on September 30 or the Oregon State Beavers on October 22 (or both!). Click here to find out the promo code to purchase your tickets.
HUB Ballroom Yoga Celebration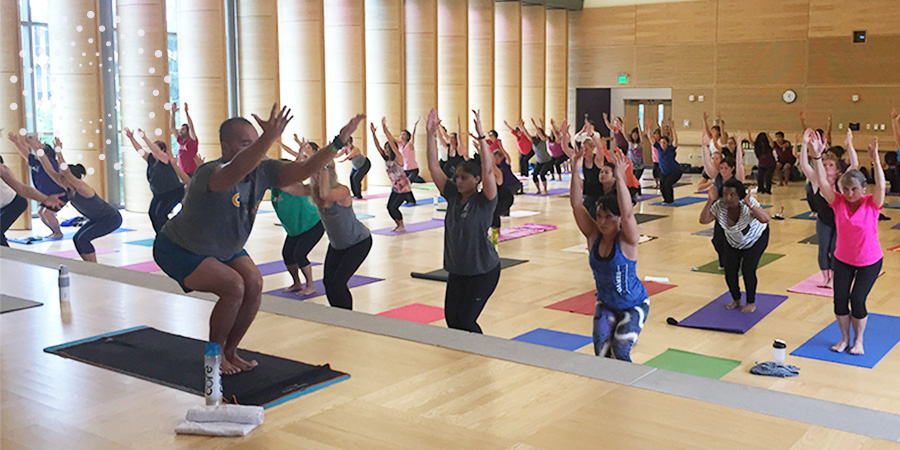 Let's fill the ballroom with positive energy celebrating yoga on September 29! Join The Whole U and UW Rec Sports for Yoga Month with an all-level vinyasa class in the HUB north and south ballrooms. Experience the beautiful views and the positive atmosphere with your coworkers and classmates. Our cosponsor Lululemon will provide prize water, snacks, and giveaways. This class will emphasize mindful breath and movement, encouraging students to trust their intuition on and off of the mat. Register Now!
Dawg Daze with the Sounders & Mariners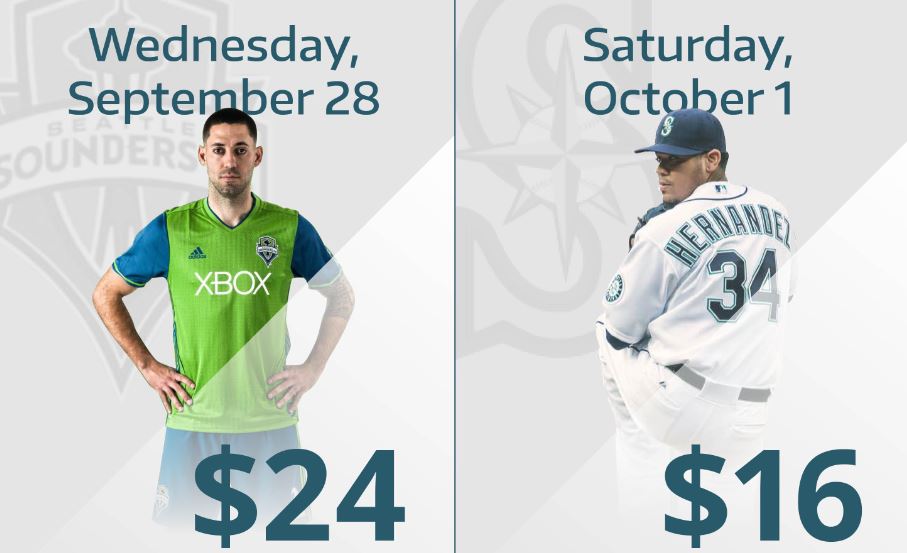 Cheer on your favorite Seattle sports teams the best way: in purple and gold! Enjoy discounted tickets during Dawg Daze to the Sounders game on September 28 and the Mariners game on October 1. The only thing better than cheering on Seattle sports is doing so with your fellow Huskies. So, grab your Mariners baseball cap, your Sounders scarf, and your favorite purple tee and get your tickets while they last!
These are just a handful of our upcoming events. Take a look at our events page to check out and register for other upcoming events.