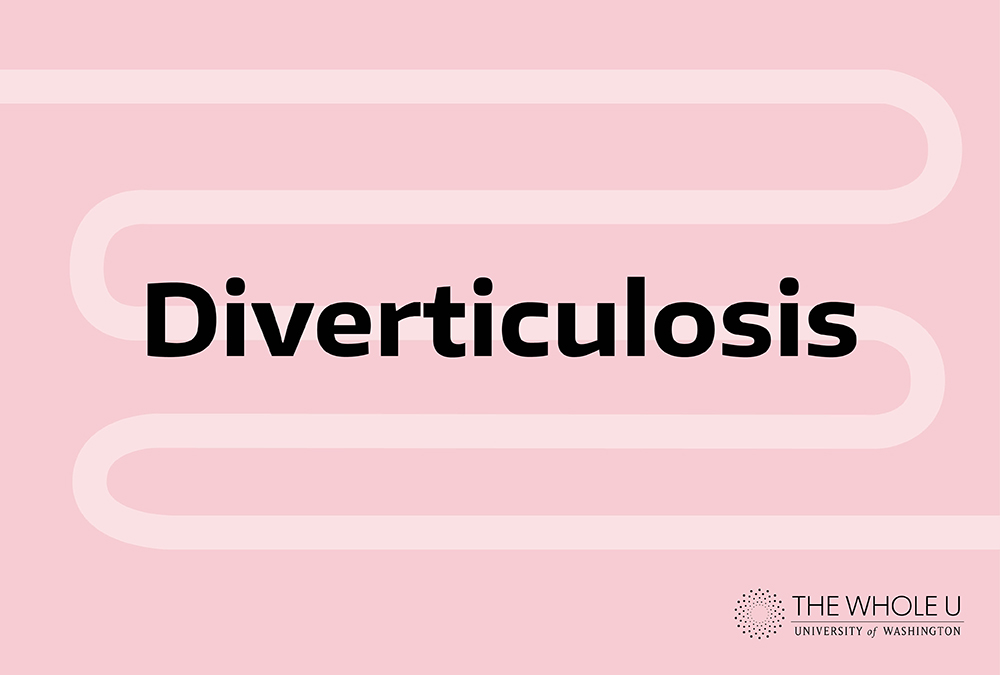 Nutrition and Diverticulosis
Diverticulosis is a condition that develops when small "pockets" protrude out of a weakened colon wall. As people age, they become more at risk of developing this condition. By the age of 80, close to 70% of population could be affected.
In most cases, diverticulosis remains asymptomatic unless these "pockets" are infected or inflamed. It may cause abdominal pain, bleeding, nausea, and even vomiting.
It has been found that diverticulosis is less prevalent in Asian populations. However, when it does develop, the small "pockets" tend to develop only on the right side of the colon. After adapting to a Western lifestyle, research indicates that not only is the risk of developing diverticulosis increased, but both the left and right sides of the colon are affected. Research suggests both genetic and environmental factors may contribute to the causes of this disease.
For now, a high-fiber diet is the primary dietary intervention for diverticulosis. It may not prevent the condition, but studies show that fiber reduces the risk of complications. A high-fiber diet has an abundance of other benefits, such as prevention and treatment of cardiovascular disease, diabetes, and some cancers.
The recommended daily intake of dietary fiber is approximately 25 to 30 grams. Try to add fiber gradually and drink plenty of water to avoid bloating and abdominal discomfort. Examples of high-fiber foods include:
Beans and legumes
Bran, whole wheat bread, and oatmeal
Brown and wild rice
Apples, bananas, berries, and pears
Broccoli, carrots, corn, squash, and leafy greens
Whole wheat pasta
Nuts, seeds, and popcorns (eat only when colon is not inflamed)
Examples of high-fiber foods in Plaza Café in UWMC: Lentil Apple Salad, Steamed Broccoli, Roasted Sun Chokes, Chipotle Black Beans
Cuban Black Beans (contains ~10 gm fiber)
Ingredients
1 pound black beans, rinsed and drained
1/4 cup olive oil
1 large onion, chopped
1 medium green bell pepper, chopped
6 cloves garlic, peeled and minced
5 cups chicken or vegetable broth or water
1 (6 ounce) can tomato paste
1 (4 ounce) jar diced pimentos, drained
1 tablespoon vinegar
2 teaspoons salt (omit if using broth)
1 teaspoon sugar
1 teaspoon black pepper
Directions
Place beans in a large saucepan with enough water to cover, soak 8 hours or overnight; drain.
Heat oil in a medium saucepan over medium heat; saute onion, green bell pepper, and garlic until tender.
Stir the drained beans, water or broth, tomato paste, pimentos, and vinegar into the onion mixture. Season with salt, sugar, and pepper. Bring to a boil. Cover; reduce heat and simmer 1 1/2 hours, stirring occasionally, until beans are tender.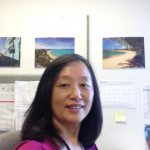 Toni Law, MSRD, CD is a registered dietitian at UWMC working closely with Cystic Fibrosis, pre-liver transplant, and other medicine population. In her spare time, she enjoys watersports such as kayaking, SUP and swimming. She also enjoys cooking, reading, STEP class and spending time with her two teen daughters and extended family of 14.