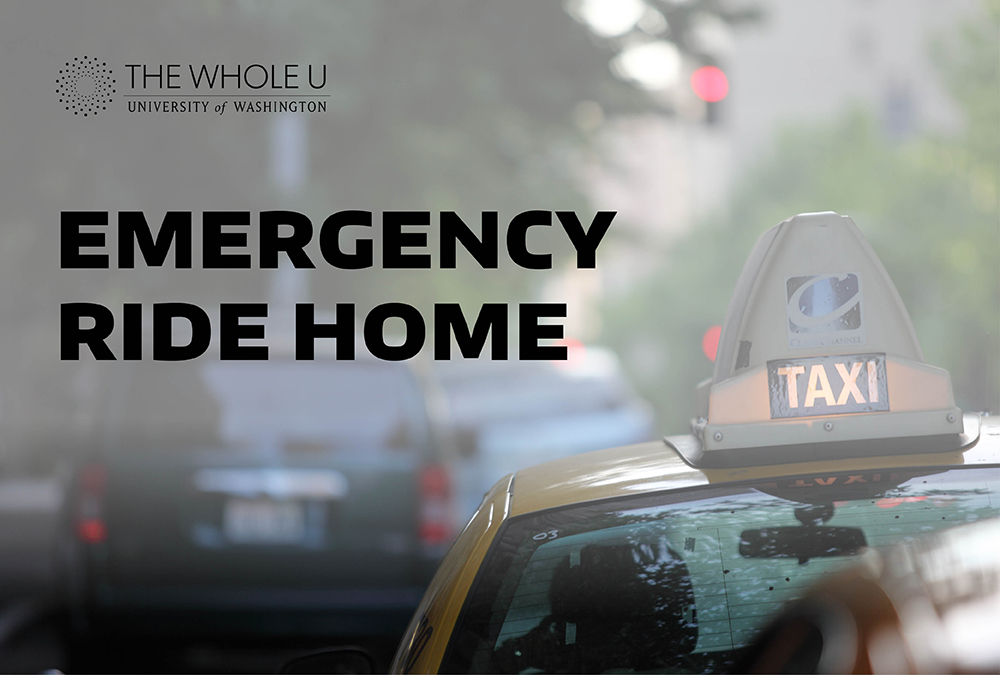 Stranded on Campus: The Emergency Ride Home Program
It can be freeing, in many ways, to come to work on the University of Washington campus without a car. You don't have to find parking, or pay for it. If you find yourself somewhere other than your usual work location at the end of your day, you don't have to wander back to your parking spot before you can head home.
But one particular fear can hold you back from getting to campus by transit, carpool, or vanpool: What if there's an emergency, and you need to leave work right away? Perhaps you worry that if a family emergency arises, or your child gets sick, you'll be unable to respond if you're at work without a car — especially if you rely on a bus or train that runs infrequently.
If you're a faculty/staff U-PASS member, you can let go of that worry. If you need to leave campus unexpectedly, you can use the Emergency Ride Home program from UW Transportation Services.
If an unanticipated event arises, Emergency Ride Home will reimburse you for 90% of the cost of a taxi ride to your home, your child's school or daycare, or even your park-and-ride. It's one of several benefits that make U-PASS more than just a transit pass.
You can use the Emergency Ride Home benefit if you get sick, if your child or dependent gets sick, or if another family emergency happens. You can also use it if you unexpectedly need to stay late at work and miss the last bus or train home.
So what types of trips qualify for reimbursement? Emergency Ride Home is to be used for true emergencies — unexpected events that arise suddenly. That means you can't use it to get to a scheduled appointment, or use it on a regular basis to get home after working late when there is regular transit service you could use. Your trip must be made from your work site, not from another location, and the destination must be your home, your child's school or daycare, your park-and-ride, or a hospital (if a family member is taken there because of a medical emergency).
Take a look at our website to see how to take advantage of the program. One thing to remember: You'll need to get a receipt from your ride to send to us. And be sure to submit your receipt as soon as you can, because we're unable to reimburse for trips after three months have passed.
Taking transit to work can be a real treat, and we don't want you to miss out on it because you're worried about the possibility of an emergency. With Emergency Ride Home, you can breathe easy while you let someone else take the wheel.
---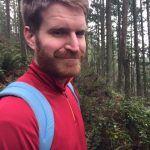 Matt Erickson writes things, takes pictures, and occasionally futzes around with Adobe Illustrator for UW Transportation Services. His favorite things include his wife, Sarah; his cat, Salvador; good beer; and the Kansas City Royals.