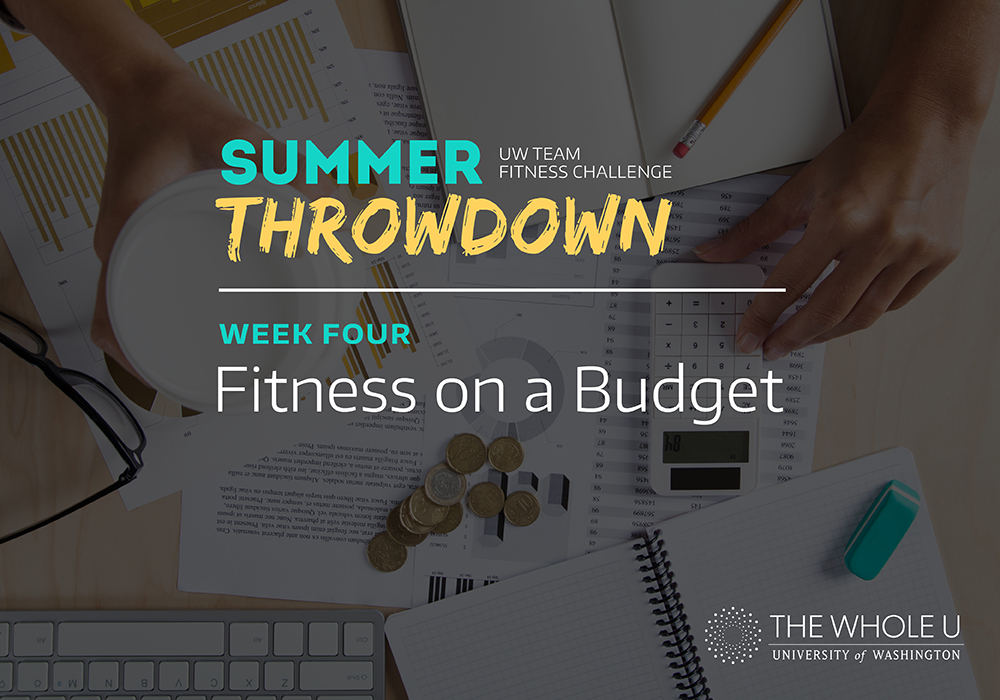 Summer Throwdown Week 4: Financial Fitness
Staying fit is a necessary part of living a long and healthy life, but it can come with expensive membership fees, burdensome equipment, and other unforeseen costs. We talked to Ian Weinberg of IanFitness, a sponsor of the Summer Throwdown, about how to get in shape when finances are tight.
These budget-friendly ideas will help you improve your commitment to fitness without breaking the bank.
Free Consultations
If it starts with the word "free," we're in! Many local personal training studios offer free consultations without the obligation of joining, so take advantage. These sessions are led by a professional trainer and should leave you armed with the knowledge and game plan you need to succeed on your own.
Cost: $0
Recommendations: IanFitness Personal Training Studio, IMA
YouTube
The internet has some really challenging, high-quality workout videos that you can follow along with. You can do most of these without any equipment  — anytime, anywhere. Turning your living room into a gym might be just what you need to develop healthy habits. You can easily select a 20-minute workout and complete it first thing in the morning, which will give you a burst of energy and relieve the pressure to find time to work out after a long day. Do it consistently (3 to 4 times a week) to get some great results.
Cost: $0
Recommendations: Millionaire Hoy, Fitness Blender
Fitness Membership Discounts
For a small investment you can get yourself a pass to local personal training studios, gyms, fitness centers, and yoga studios from The Whole U's discount network. With so many different options to choose from, you are bound to find a fitness program that works for you. The best part? You can choose to stay with one studio, or you can learn the ropes, get some results, and then move to another studio and try something new. Joining one of the gyms on the discount network gives you the freedom of joining more than one studio, trying new classes, and ensuring you don't get bored with your fitness routine.
Cost: Depends on promotion
Recommendations: Whole U Discount Network
Virtual Training
Did you know that The Whole U offers a series of virtual training programs? No matter what your fitness goals may be, we've got something that can help you reach them. If you've always wanted to become a runner, our virtual programs can train you for your first 5K. Working on your strength or flexibility? Find instructions for yoga, kettlebells, resistance bands, and exercise balls. The beauty of these virtual training programs is that you can hold yourself accountable and complete the workouts on your own time.
Cost: $0
Recommendations: Whole U Training Programs