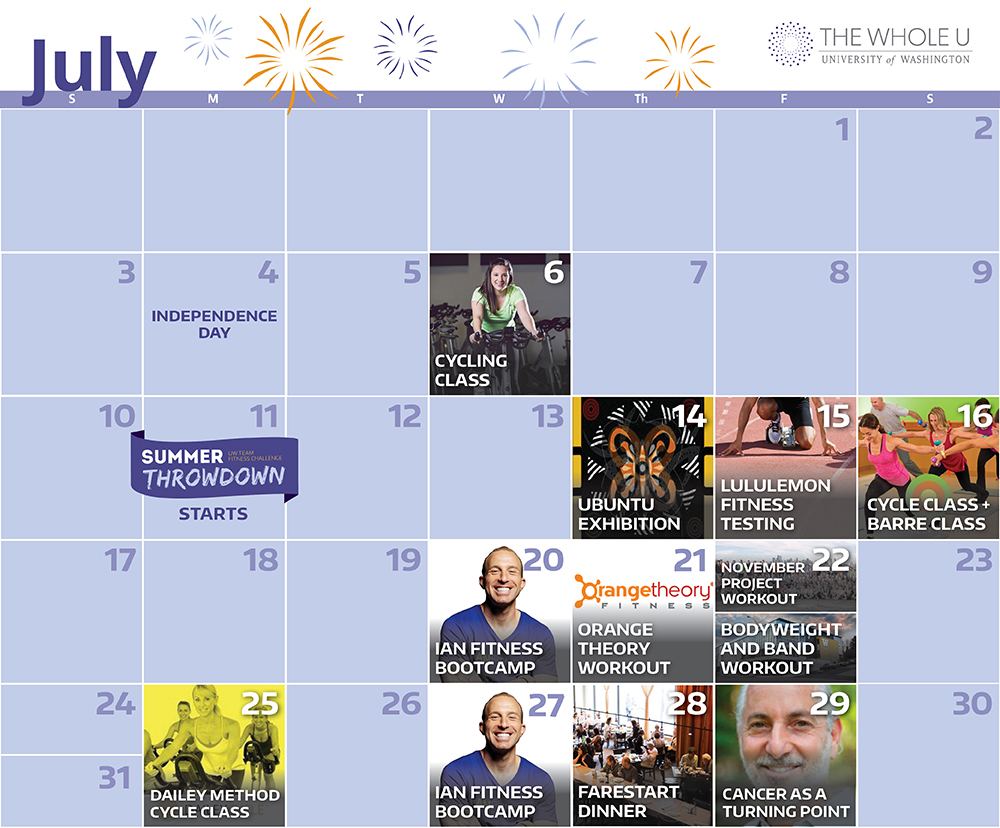 Make the most of the summer season by joining us for a Whole U event this July!
Summer Throwdown
If you're ready to meet your fitness goals, we've got a free challenge that will get you moving! Commit to a fit and healthy summer by registering for the Summer Throwdown, a team fitness challenge. The Throwdown starts Monday, July 11 and ends Sunday, August 21. That's six weeks of fitness-focused articles, intense workouts, and fitness tests to check progress! So grab a few colleagues or friends and be boundless in your determination to make this summer the best yet — one goal at a time!

The challenge is virtual, but thanks to our fitness partners, there will be workout classes and passes offered all summer. From a cycling class at the IMA today, to classes with Barre3 and the Dailey Method, bootcamps with Ian Fitness and OrangeTheoryFitness, fitness testing with Lululemon, and yoga and empowerment for girls with Ivivva, there is a Summer Throwdown workout for everyone in July!
Ubuntu Exhibition at the UW Tower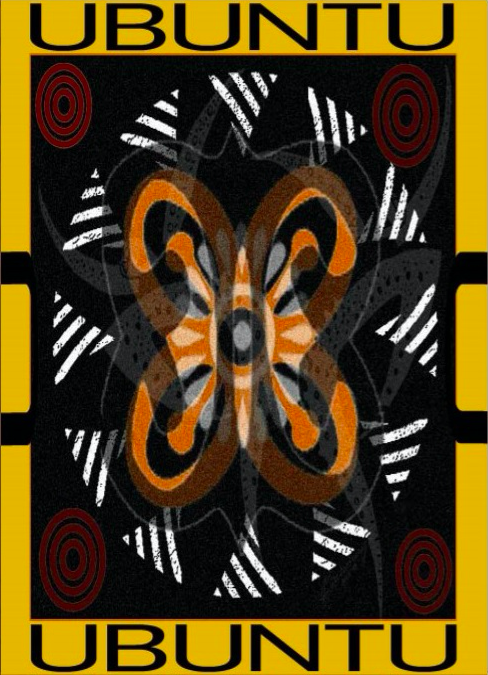 The Whole U is pleased to promote the Ubuntu Exhibition, a partnership between the UW Tower Art Committee and C Art Gallery. Ubuntu is an ancient African word which means "humanity to others" and "I am what I am because of who we all are." LaQuita S. Thurman, the exhibit's curator, hopes the featured works speak to the humanity that is within all of us, inspiring individuals, families, and communities to come together.
The exhibit, which runs from July 12 to September 28, will feature works from Thurman, Donna Manier, Eric D. Salisbury, Carol Rashawnna Williams, and Lorna Wright. Join us on Thursday, July 14 from 4-6 p.m. for an artist reception where you will be able to view the Ubuntu exhibit, meet the artist, enjoy performances, and experience the message of Ubuntu!
Guest Chef Night at FareStart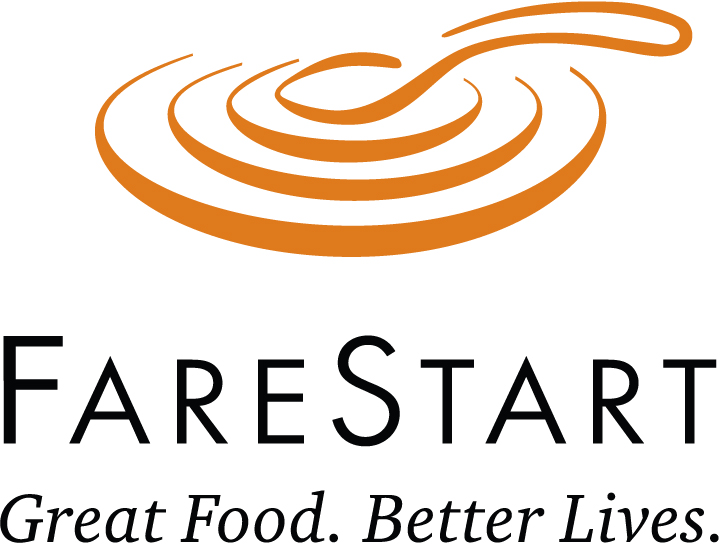 Last year, The Whole U started a partnership with FareStart — a culinary job training and placement program for homeless and disadvantaged individuals — in response to the UW community's interest in helping end poverty and homelessness.
Over the past year, faculty and staff have dined at FareStart to support its mission, volunteered as servers to help fund its programs, prepared meals to go to food shelters, and donated items to support students. We can't wait to celebrate this great year of giving on Thursday, July 28 with our second Guest Chef Night featuring our very own UW Club Sous Chef Ian Weaver.
Cancer as a Turning Point, From Surviving to Thriving Seminar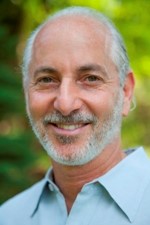 The Whole U, UW Medicine, Cancer Lifeline, and Healing Journeys are pleased to host Dr. Michael Finklestein and Jonna Tamases for From Surviving to Thriving Seminar, Cancer as Turning Point. Dr. Finklestein will talk about slow medicine, a philosophy for helping us navigate the maze of conventional, complementary, and alternative medicine options. Having trained at premier institutes for both conventional and integrative medicine, Dr. Finklestein offers both a micro and macro point of view on today's healthcare needs and challenges. Jonna Tamases will then perform her one woman play: Jonna's Body, Please Hold. Friends and  family are invited to this powerful and enlightening free event taking place at 7:00 PM on Friday, July 29.
These are just a few of more than 15 events this month. Which ones are you looking forward to?