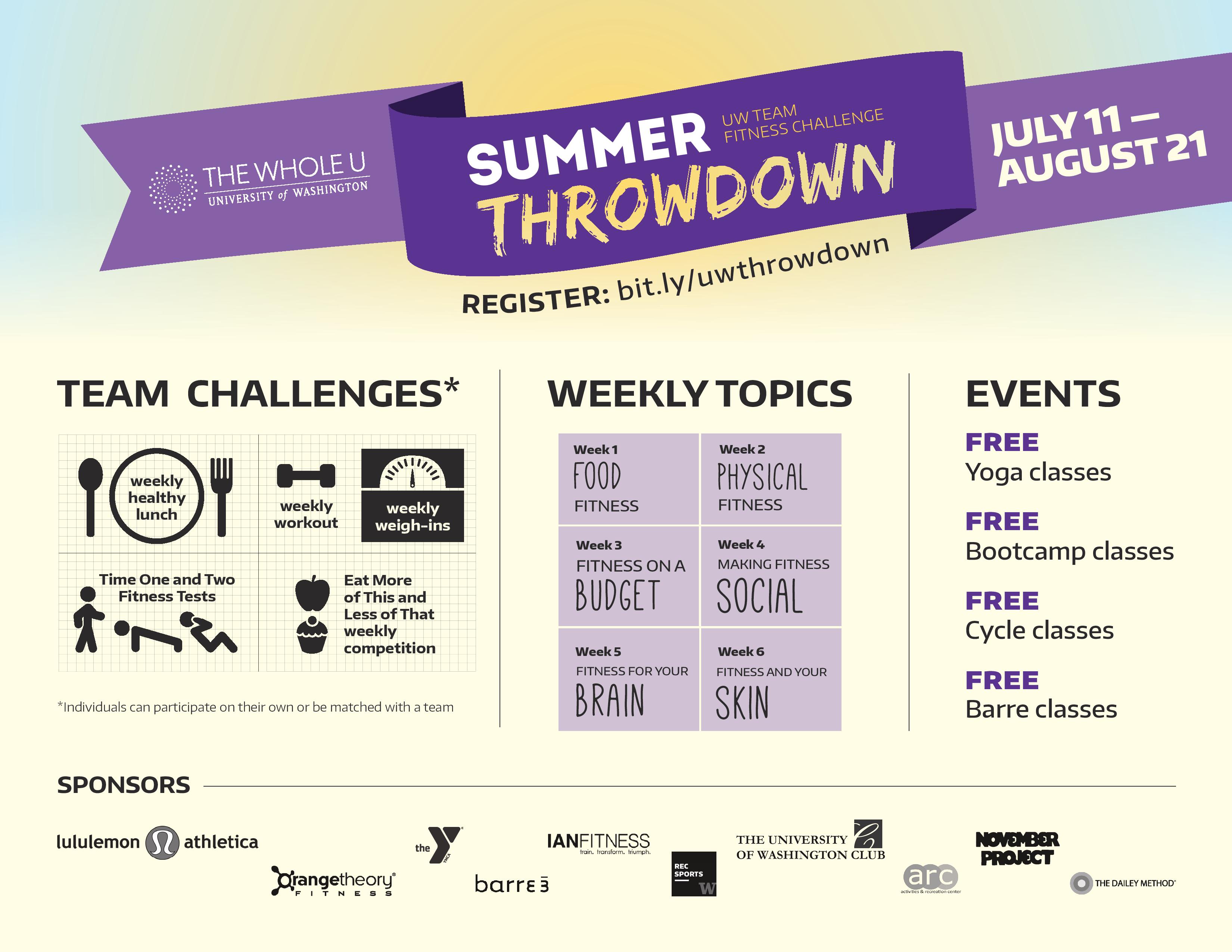 Summer Throwdown: UW Team Fitness Challenge
Get ready for the Summer Throwdown — a team fitness challenge that will give you the kick-start you need to achieve your goals. Be boundless in your determination and grab a team of colleagues or friends to learn the best fitness tips, experience more intense workouts, and perform fitness tests to check your progress.
Our Whole U fitness partners will provide FREE passes throughout this six-week challenge starting Monday, July 11 and ending Sunday, August 21.
There's no time like the summer so commit now!
Sign up here
Download the flyer here