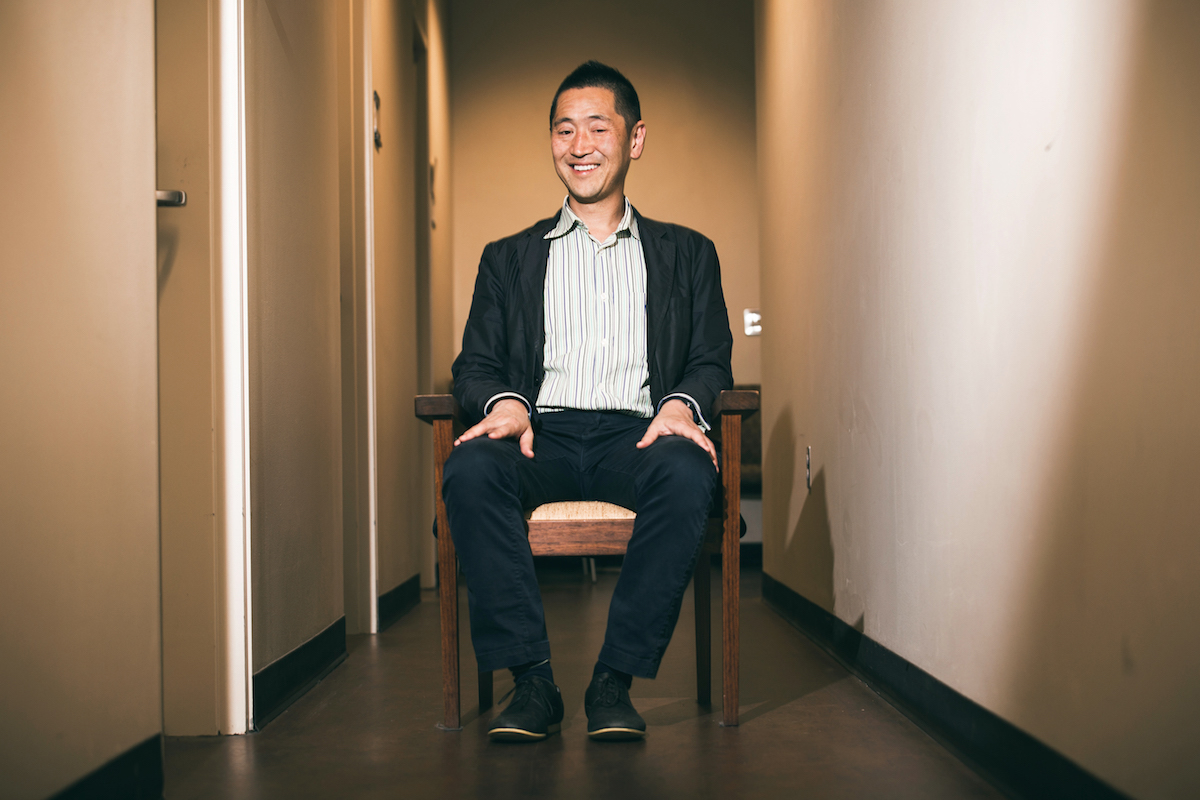 Faculty Friday: Ken Tadashi Oshima
Earlier this spring, UW professor Ken Tadashi Oshima became the president of the Society of Architectural Historians, an international organization based in Chicago. He's the first president from the University of Washington, and the first who specializes in non-Western architecture.
"I focus on Japan within the international context, as it's linked to individuals and places in the United States, Europe, and the rest of the world," Oshima said.
It's an approach that includes ideas like "Asia-outside-of-Asia": How does Japanese architecture transform as it crosses borders and continents?
One case study is the 1909 Alaska-Yukon-Pacific Exhibition, a four-month world's fair on the UW campus. Thousands flocked to the fairgrounds for rides, restaurants, speeches, and sporting events. Oshima has researched and written about the Japanese-inspired architecture at the exhibition, the most prominent of which was a large gate near what is now Fluke Hall. The gate's architectural style has been described as Japanese-Alaskan.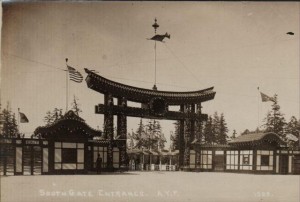 "When you look closely, you can see totems coming together with Japanese gates," Oshima said. "Literally, that is what greeted you."
There was also a Japanese government pavilion, a Japanese village, and a tea house. Like most of the architecture erected for the fair, these pieces were demolished or relocated in the fall of 1909.
Only seven buildings were left behind — one of them is Architecture Hall, where Oshima's office is located — but the fair left a lasting impression on the University.
"The overall master plan of the UW campus can be seen to have evolved from this exhibition," Oshima said. (Here's a before-and-after view of the fair grounds.)
In addition to his role in the Department of Architecture, Oshima is the chair of the UW Japan Studies program, based in the Jackson School. And besides being a historian, he's also a hands-on designer: he teaches architectural studio classes and practices professionally, currently working on the design team for the Japanese garden at Point Defiance Park in Tacoma. The garden is a collaboration with Tacoma's Japanese sister city Kitakyushu.
"It's about bridging the historical context of where these gardens came from and how you keep them alive and design them for the present day," Oshima said.
Elsewhere around Seattle, echoes of Japanese architecture can be seen in wood-frame construction and in the Pacific Northwest Style. There's also a Japanese legacy to downtown Seattle's famous waterfront market.
"When you look at Pike Place Market, you can see a history of Japanese-American farmers coming to sell produce," Oshima said. "That market went into decline after World War II. Many of the Japanese and Japanese-American populations were relocated. There was a big push to redevelop that whole market, and it could've gone high-rise. But there was also a big push for preservation."
UW faculty member Victor Steinbrueck, one of the designers of the Space Needle, was among those who argued to preserve and revitalize the market. He had spent time in Japan and admired the vibrancy of the fish and produce markets.
Here on the UW campus, Oshima says the frame structure of the University Club is reminiscent of Japanese design principles of post-and-beam construction. While it's not overtly Japanese in terms of ornament or stylistic features, the overall design reveals a "sympathy between cultures."
Similar, but always a bit different at the same time. It's an exchange, says Oshima, a back and forth. "This back and forth has played a part in shaping what is Seattle."
---
Oshima has a bachelor's degree from Harvard, a master's in architecture from U.C. Berkeley, and a Ph.D. from Columbia University. Learn more about the Alaska-Yukon-Pacific Exposition in the UW Libraries Digital Collections and Oshima's chapter in the book Architecturalized Asia: Mapping a Continent through History.
Want to see the work of Japanese-Americans who graduated from the UW's Architecture program? Beautiful wooden chairs by furniture designer George Nakashima are featured in the Magnolia Public Library (Oshima is sitting on one of Nakashima's chairs in the photo for this article). Architect Minoru Yamasaki, known worldwide for the World Trade Center, also designed Seattle's Pacific Science Center, IBM Building, and Rainier Tower.