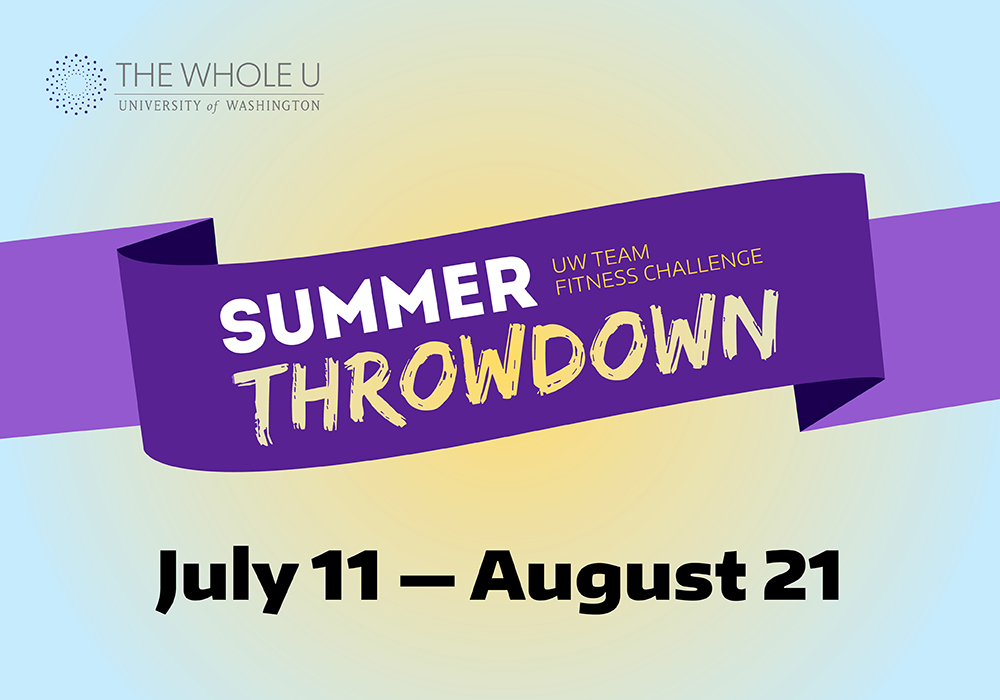 Throwdown This Summer – UW's next Fitness Challenge
For the past two summers, The Whole U has organized fun summer fitness challenges to encourage UW faculty, staff, and their families to move more by trying new activities and sharing healthy meals together. Over 1,500 participated each year.
This summer we plan on engaging over 2,000 with a NEW team fitness challenge that will take your cardio, strength, flexibility, and nutrition to the next level! Weekly topics will include information from UW experts on the benefits of fitness and of other non-traditional areas of fitness, such as financial, brain, skin, and social fitness.
As the days get longer during these beautiful summer months, why not pick up the pace and strive for fitness? To be a UW team captain, find a team of up to 10 people made up of colleagues or family, come up with an inspirational team name, and register early for this summer's fitness challenge.
The Whole U challenges you to commit for six weeks of intense fitness to kick start your summer goals:
Your team will perform beginning and end fitness progress checks
Your team will have nutritional challenges each week: eat this instead of that!
Your team will be able to work out independently or together for free at some of our discount fitness locations
Your team will be able to participate in intense workout sessions offered for free by our discount network partners on all campuses
Your team can opt in to get a daily fitness tip via email. That's 30 total fitness tips delivered to you Monday through Friday!
There will be prizes for the team that improves the most, loses the most percent weight, and shares the most on social media to inspire others. Prizes will include an exclusive workout, cooking class, and apparel from LuLulemon.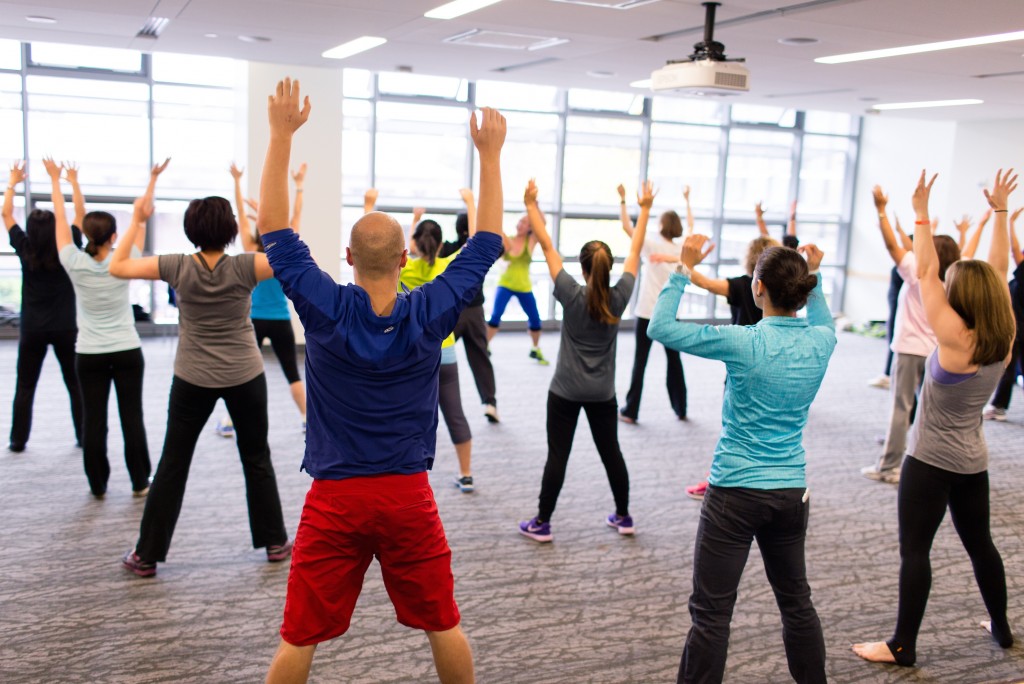 This year's summer fitness sponsors to date include the IMA, Orange Theory Fitness, Ian Fitness, Barre3, University Y, Bothell Recreation Center, the UW Club, and LuLulemon.
Register here to get in the best shape this summer together!