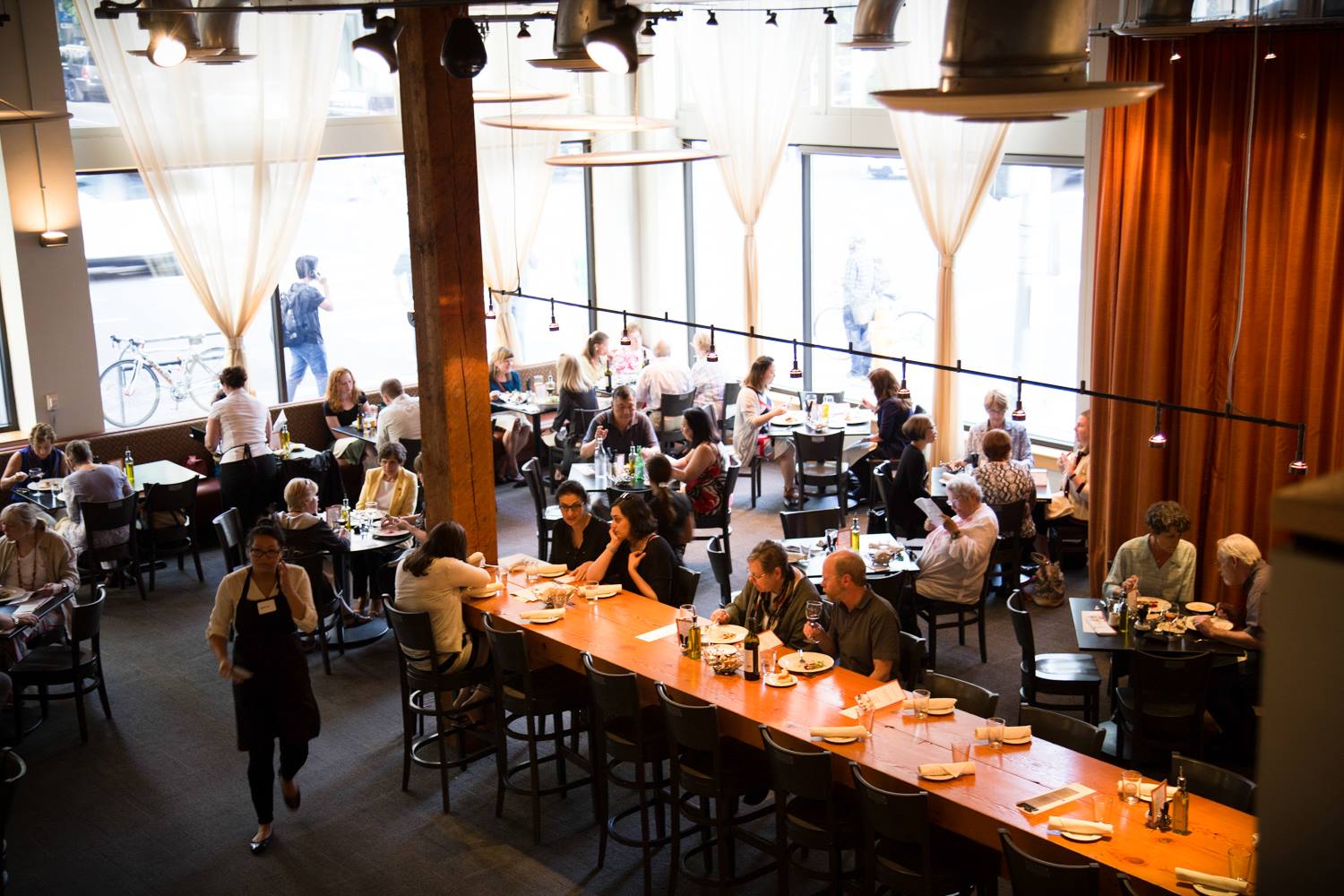 UW Night at FareStart Restaurant – A Dinner to Transform Lives
Enjoy a wonderful dinner while contributing to rebuilding lives and strengthening our community. Last year The Whole U partnered with FareStart, a culinary job training and placement program for homeless and disadvantaged individuals. Throughout the year, UW faculty and staff have dined at FareStart to support its mission, volunteered as servers to help fund its programs, prepared meals to go to food shelters, and donated items to support its students.
Let's celebrate this great year of giving on Thursday, July 28 with our second Guest Chef Night featuring our very own UW Club Sous Chef Ian Weaver. The UW Club will donate ingredients (a portion of the produce will be donated by the U.W. Farm) and Chef Ian Weaver will work with FareStart's students to prepare a delicious three-course meal, which will be served by Whole U and UW Club volunteers. All of the proceeds and gratuities from Guest Chef Night go back into the program and fund student services and training.
Three-course Guest Chef Night meals are $29.95. The price does not include tax, beverage, or gratuity. Wine, beer, and non-alcoholic beverages are available for purchase.
Seatings are available from 5:30 to 8:00 p.m.
Make your reservation directly with FareStart by calling (206) 267-7601. Make sure to mention you are part of the UW community and to let them know if you'd like the vegetarian option.
Menu
First Course: Grilled Radicchio with Radishes, Arugula, Shallots Two-ways, Pecorino Romano Cheese, and Shallot Vinaigrette
Entrée: Grilled Pork Loin with Fingerling Ragout, Sea-salt Dusted Heirloom Tomatoes, and Fig Sauce (Vegetarian Option Available Upon Request: Aubergine Timbales with Goat Cheese, Pecorino Romano Cheese, Sautéed Kale, and Spinach)
Dessert: Spiced Carrot Cake with Almond-Citrus Crème with Almond Gelato topped with Candied Carrots.
A special part of the evening will be student graduation. We will learn about the students who made it through the 16-week program and celebrate their accomplishments!
Bring your friends, family, and coworkers and experience first-hand the tremendous impact FareStart has on our community. You will leave touched and inspired.