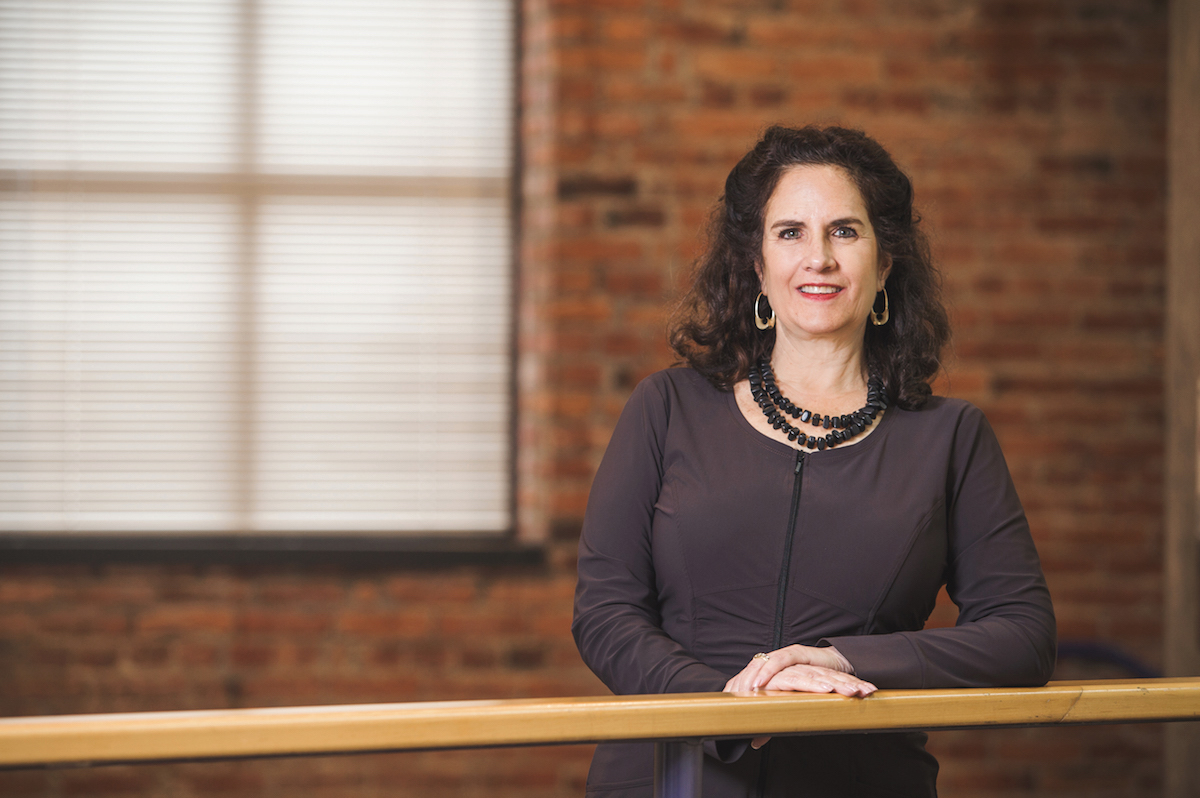 Faculty Friday: Ruth Bernstein
Anyone can start a nonprofit.
It's easy: Just pick a cause, file with the IRS, and register with your state government.
"Next thing you know, you're a 501(c)(3) and you have no idea how to sustain yourself," said Ruth Bernstein, who runs the Nonprofit Studies program at UW Tacoma. "You may not even know how to effectively deliver your service."
That's the painful reality of many struggling nonprofits in Seattle. They're plagued by a year-to-year grind to raise funds, retain employees, and build name recognition. They hustle simply to maintain their organization, not grow it.
The Nonprofit Studies program hopes to groom professionals for a sector often staffed by well-intentioned amateurs.
Bernstein described an all-too-common common scenario: "People who are passionate and care deeply get involved and try to help others and serve the public, but they don't necessarily have the skills to run a nonprofit organization. Good-hearted volunteers don't have the knowledge or capabilities to be the full-time director, to keep the organization current with regulations, and therefore to keep the organization afloat."
The result? The nonprofit can sink and you can get burnt out.
Tacoma is the only UW campus that offers a minor in Nonprofit Studies. The program sets students up with a 120-hour internship, which puts them behind the scenes at local museums, food banks, co-ops, and established orgs like United Way and the YMCA. They sit in at board meetings, chat with executive directors, and comb through financial reports. (The campus also has a nonprofit track in its Interdisciplinary Arts & Sciences master's program, which is similar to the track offered by the Evans School at UW Seattle.)
Many of the students aspire to work in development, community outreach, or management at nonprofits, while others want to prepare themselves to sit on a nonprofit board while they pursue a for-profit career.
Along the way, students learn to grapple with the recurring themes of nonprofit life. First, how do you get money? Next, when you do get money, how do you deal with pushback from society at large?
"People want to know, 'How much are you spending on overhead? How much are you spending on raising money?'" Bernstein said. "But more important questions are, 'What is the mission? How are they achieving it? And how many souls are they touching?'"
Another loaded question: What's an appropriate nonprofit salary? At first glance, someone might be annoyed to hear that Gail McGovern, who runs the Red Cross, makes $562,000 a year. But Bernstein wonders why there's a double standard.
"If she ran a for-profit corporation, with the budget size and the number of employees she has nationwide, she would be earning millions and millions of dollars," she said. "So why is it frowned upon when someone in the nonprofit sector takes a pretty reasonable salary?"
On the one hand, donors often insist that their money goes directly to a cause, rather than to overhead or fundraising. But on the other hand, if an employer doesn't pay well, how do they attract top talent? The parents of a graduating UW student, for example, might discourage their child from taking a nonprofit salary if it's pennies on the dollar compared to Microsoft or Boeing.
For Bernstein, educating the public on this topic is part of the program's mission; the public is, after all, who donates to nonprofits. The good news is that they're already on board with the idea of giving: 9 out of 10 of households in America donate to charity, and the amount they give totals over 2% of the U.S. gross national income.
Yet, a majority of U.S. charitable giving goes to religious organizations and higher education — rather than life-or-death causes like hunger, health, and homelessness — and less than 5% goes to nonprofits that do work outside of the U.S. Bernstein said that is changing as millennials age.
"They're interested in the environment, in underserved populations, in their communities, grassroots organizations, gay marriage, fighting for causes," she said.
Currently a lecturer, Bernstein will move into an assistant professor role in the fall. She's only taught Nonprofit Studies since 2012.
"In phase one of my life I was a geologist, and I was so naughty as to work in the oil industry," she said. "In phase two of my life, I had children and I worked in the nonprofit sector."
She ran a Sunday school and served on boards. When her children went to college, she applied to Indiana University's master's program in philanthropy. That was in 2005.
"It was a spur-of-the-moment thing, but it spoke to me," she said. "I found that I loved learning. I finished that program and kept on going."
---
Bernstein has a B.S. from the Rensselaer Polytechnic Institute, an M.S. from Brown University, an M.A. from Indiana University and a Doctor of Management from Case Western Reserve University.