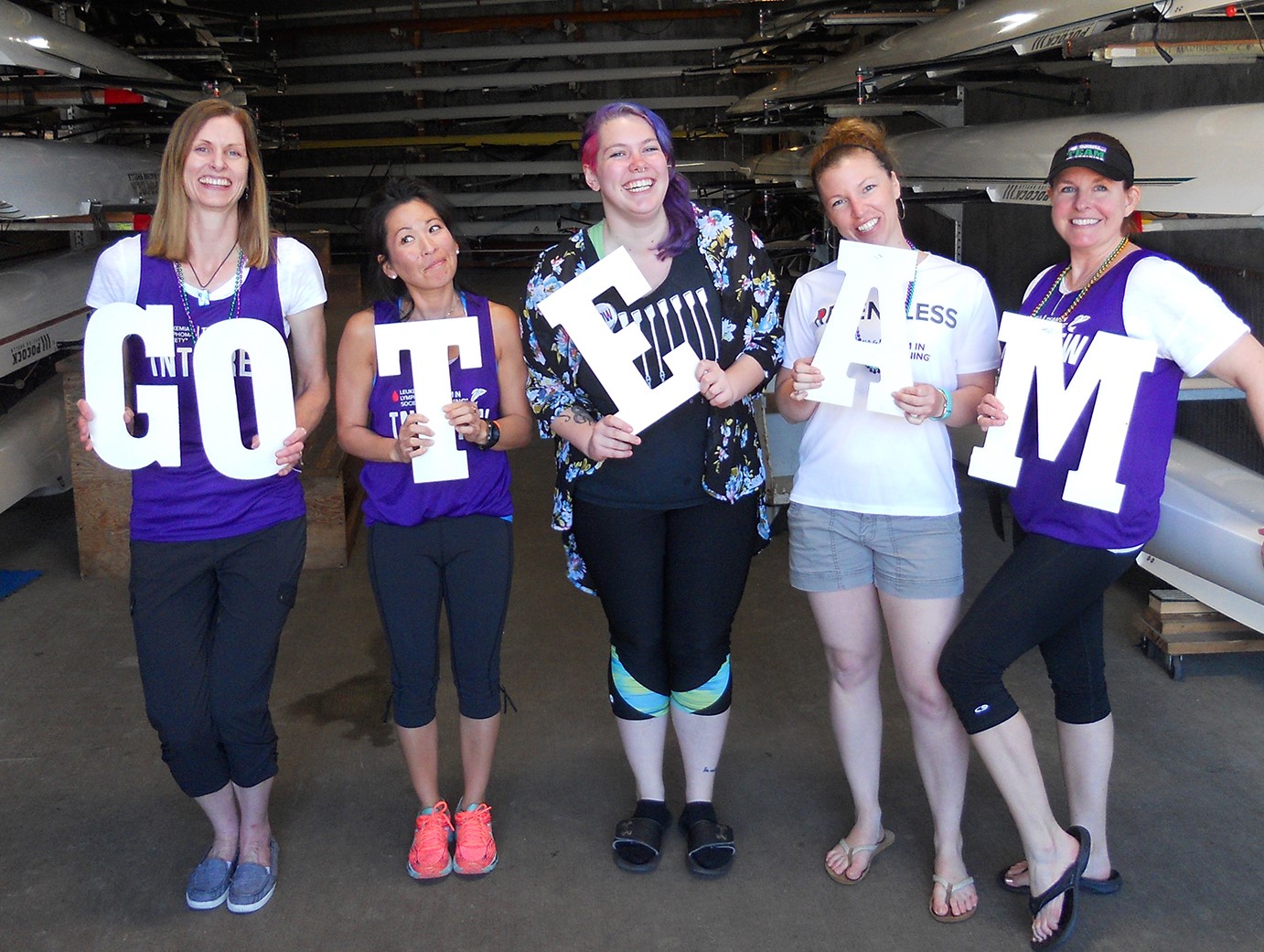 Rowing for a Cause with Team In Training
Sports. People participate in them–or avoid them–for a lot of different reasons. For the past two years I have been avoiding them. But recently, I joined a rowing team. A Team In Training.
The Team In Training (TNT) program, through the Leukemia and Lymphoma Society (LLS), helps fund blood cancer research by getting a bunch of folks together to get fit and fundraise. My coworker, Melissa Maxwell, happens to be one of the captains for this year's team and she asked me to be a part of this year's crew. (You might remember Melissa from her article about this last year.)
That's great, of course, but why did I sign up for this? At first glance, this might seem like more commitment for an already stressed and financially strapped college student. There are a few important reasons for my participation:
Reason #1: Impactful causes are important to fund, especially this one.
Team In Training is great for one obvious reason: LLS provides serious support for blood cancer research. Although signing up for the team is free, the crucial service element of TNT is that each team member raises $2,400 for LLS during their training.
With our individual fundraising goals, one boat of eight rowers and their coxswain will raise about $21,600 at the very minimum. MINIMUM.
That money means a lot. In my time at UW I've volunteered at Camp Kesem, a free, weeklong summer camp for kids with parents battling cancer. Supporting LLS is another way for me to care for a community that too often goes unaddressed. In a perfect world, no person would have cancer, and families wouldn't have to go through the hardships that come with it – especially kids.
In addition to the programs and patient support strategies they maintain, LLS has provided over $5 million of funding for research at UW since their inaugural grant in 1969, and that's just a slice of the $32 million LLS has given to other Washingtonian researchers since then. Of course, these grants wouldn't have been possible without – you guessed it – TNT.
Reason #2: Fitness and health are hard to do (or start) alone.
It's a lot easier to talk about health and fitness than it is to be healthy and fit. Despite the fact I have been avoiding sports for the past two years, I actually like being an athlete. The issue is that I'm a very bad self-motivator when it comes to fitness.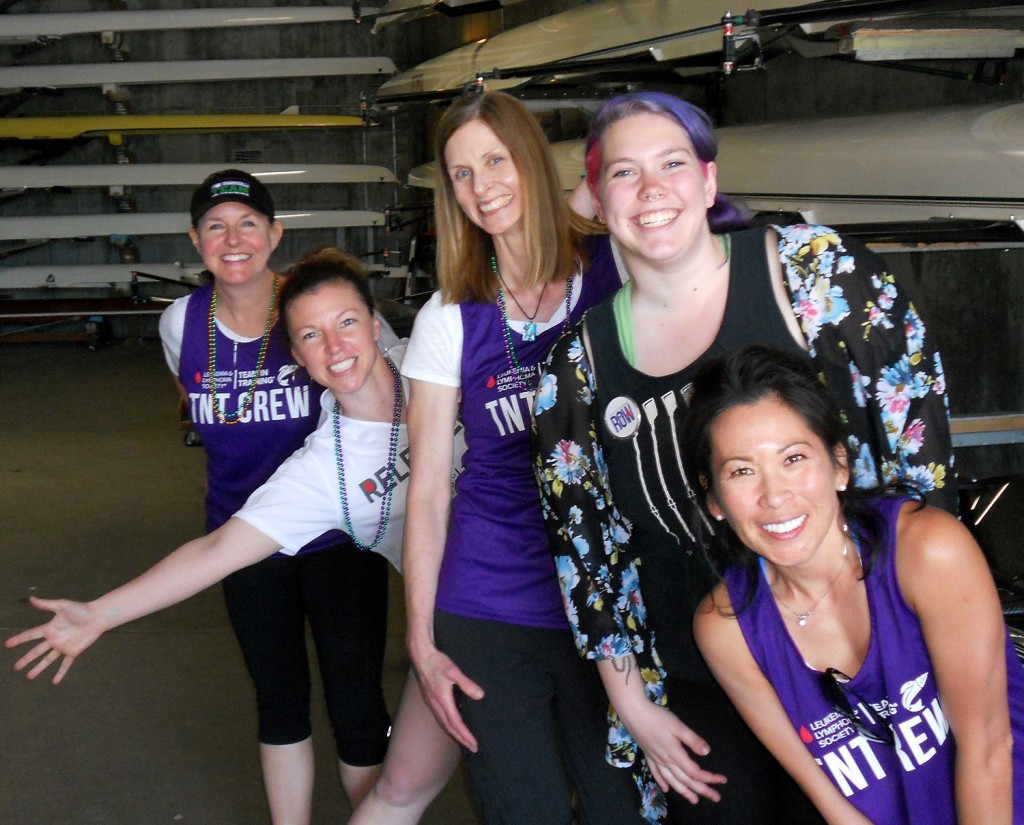 I struggle with getting on track with any kind of workout routine, and I even find it hard to make dinner when my fully fueled car is parked outside and ready to take me to McDonald's. But being on a team is a great way to fix that.
Knowing that there's a collection of people out there depending on you to do your part keeps you accountable. In the case of athletics, training and treating your body right is what "doing your part" looks like.
Admittedly, this reason is a bit more self-serving, but considering the role obesity and a poor diet play when it comes to individual and public health, living a more active lifestyle goes hand in hand with ending cancer.
Reason #3: TNT builds community.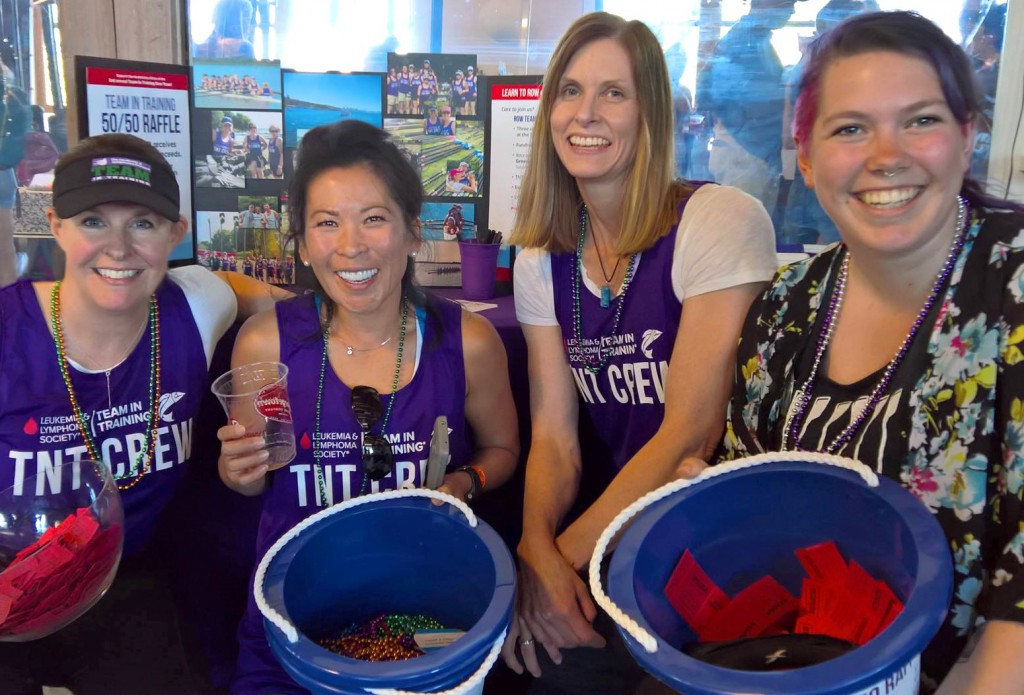 TNT is a great way to build connections with new and interesting people. Not only am I getting to know one of my coworkers in a really fun way, but I'm also taking advantage of an opportunity to meet and work with other exciting people: the ones who are determined to fundraise their faces off to support a cause they care about while putting forth high amounts of unfamiliar physical effort.
Working out with a bunch of other people creates community in a powerful way, especially with rowing. There's something unique about high-fiving your teammates after finishing the most challenging set of your lives and laughing about how much pasta you're going to eat later. Besides, when you have to coordinate the movements of eight people in a boat at once, getting to know one another proves to be invaluable for functioning as one unit on the water.
The fundraising element brings people together too. Last weekend, part of my team and I spent two hours selling raffle tickets and raised nearly $900 for LLS. It wasn't very difficult, and we got to meet and talk with some experienced rowers, old friends, and new people interested in what we were up to. Despite how competitive rowing is, the community gets very excited when people want to join – especially when it's for TNT.
Of course, joining anything in the first place can be nerve-wracking. No matter who you are or what your experience is, when you want to join a sport and you don't where to start or who to talk with, it's difficult. But once you do it, teams can provide you with some of the best friends you've ever had, or a new network of fitness and gym buddies.
Team In Training is especially easy to join. The only monetary requirement is fundraising that $2,400, and no matter how much experience you have, everyone's there to help you improve.
My team hasn't started practicing quite yet, but our preseason communications and fundraising already has me pumped up. Feel free to share our donation pages and mission to whoever you think might be interested, and check them out yourself to get to know the rest of my teammates and their reasons for joining TNT:
Captain Melissa Maxwell & Captain Andrea Lattanner
David Scoville
Jeanie Lindsay
Julie Orta
Ken Kroeger
Liz Cooke
S. Lori Brown
Tanja Reiners
Tran Luu
Our reasons for getting involved are varied and unique to our experiences. If any of them resonate with you, join our team by contacting Melissa. Or, if the time isn't right for you quite yet, consider TNT for the future. I mean, it is a year-round program after all…
GO TEAM!