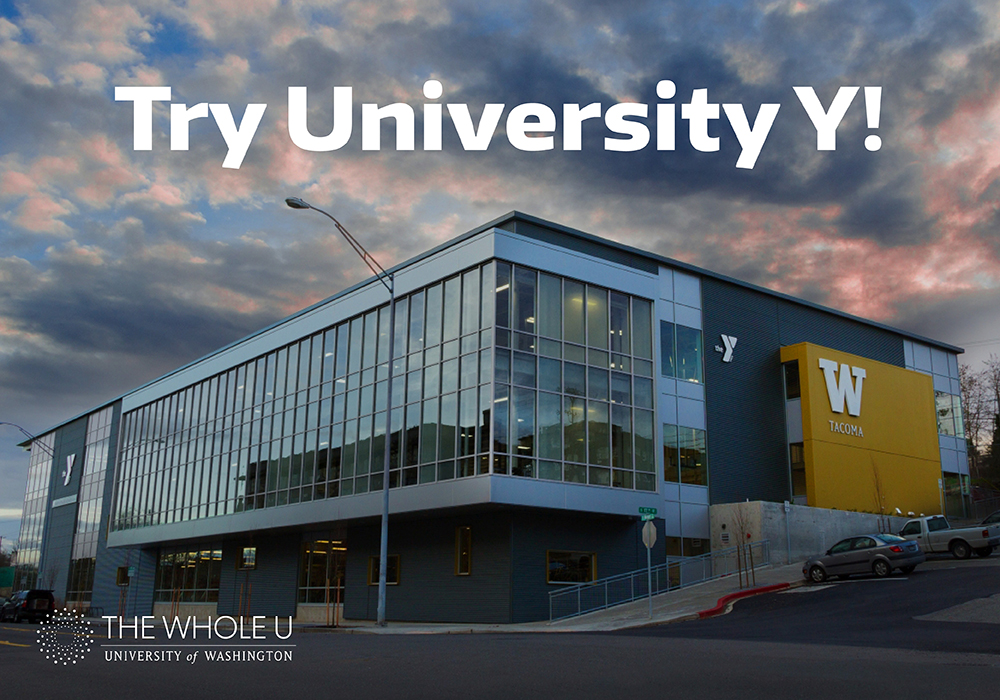 Rock Climbing, Wellness Coaching & More at University Y
The University Y Student Center is more than a building—it's a community. The Y staff is dedicated to giving members an amazing experience through their custom-sculpted rock wall, group fitness classes, Fit Path personal wellness coaching, and more. All UW students have a membership included with their student fees, and faculty and staff get the joining fee waived!
Our rock wall is open to all members aged five years and up, and our Y staff are available to belay.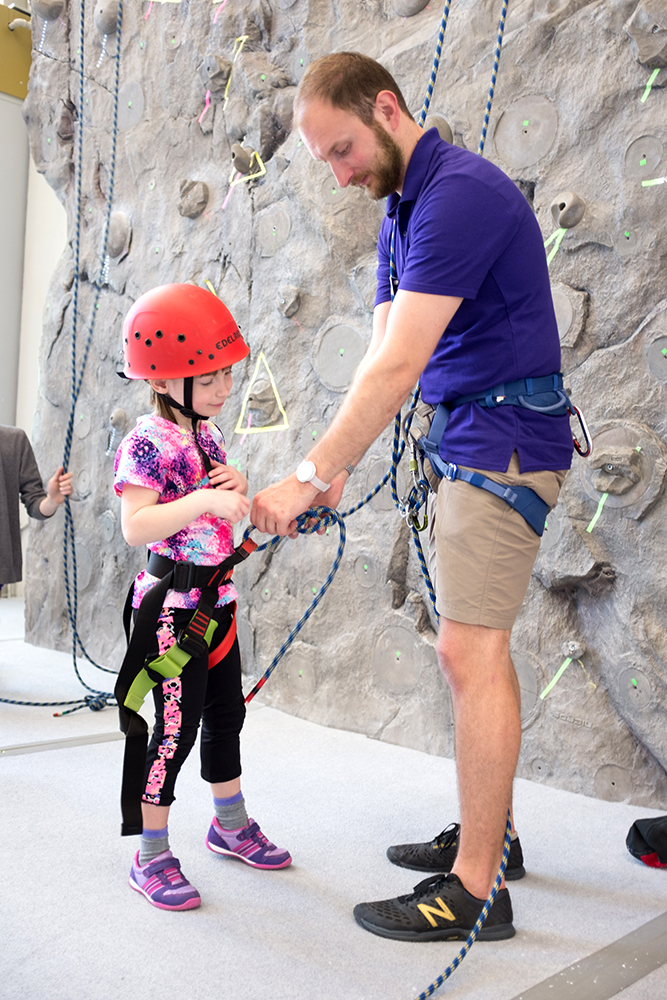 If you need some help getting motivated or just want to make some friends with similar fitness goals, we have group fitness classes. The Y has a wide array of classes from Adult Hip Hop to Yoga to Jillian Michaels BODYSHRED, which are all free with membership.
Want to work out but don't have a sitter? No problem! Child Watch is offered Monday through Friday, 5-8 p.m., and Saturday 9 a.m.-1 p.m.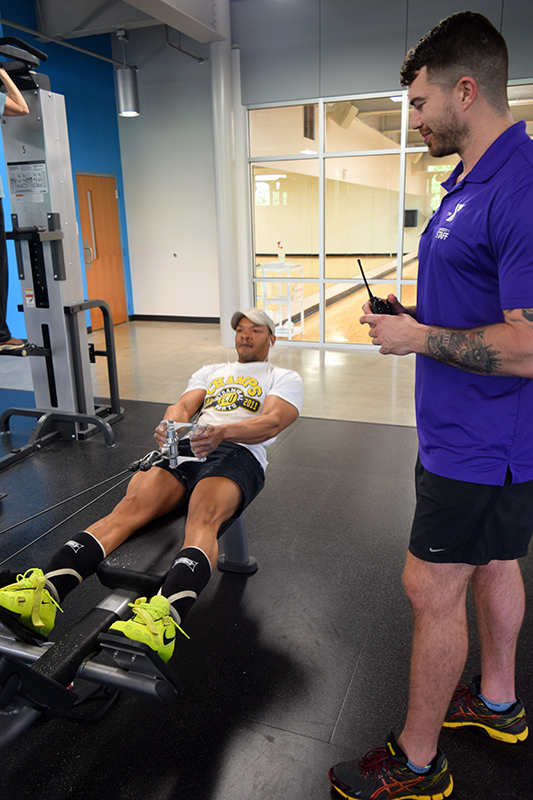 Want to work out, but are not sure of where to start? We have Fit Path wellness coaching, which is a workout plan customized to you by one of our personal trainers. A personal trainer will help you assess what workout plan works best for meeting your specific fitness goals.
We hope to see you at the University Y soon. Stop by with any questions or to take a tour!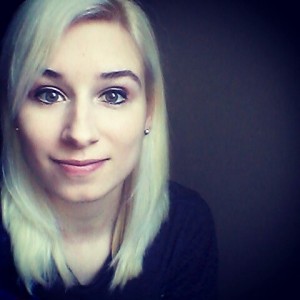 Melanie Koch is the marketing and communications director for the University Y Student Center in Tacoma, WA. She has a BA in Psychology from Arizona State University.