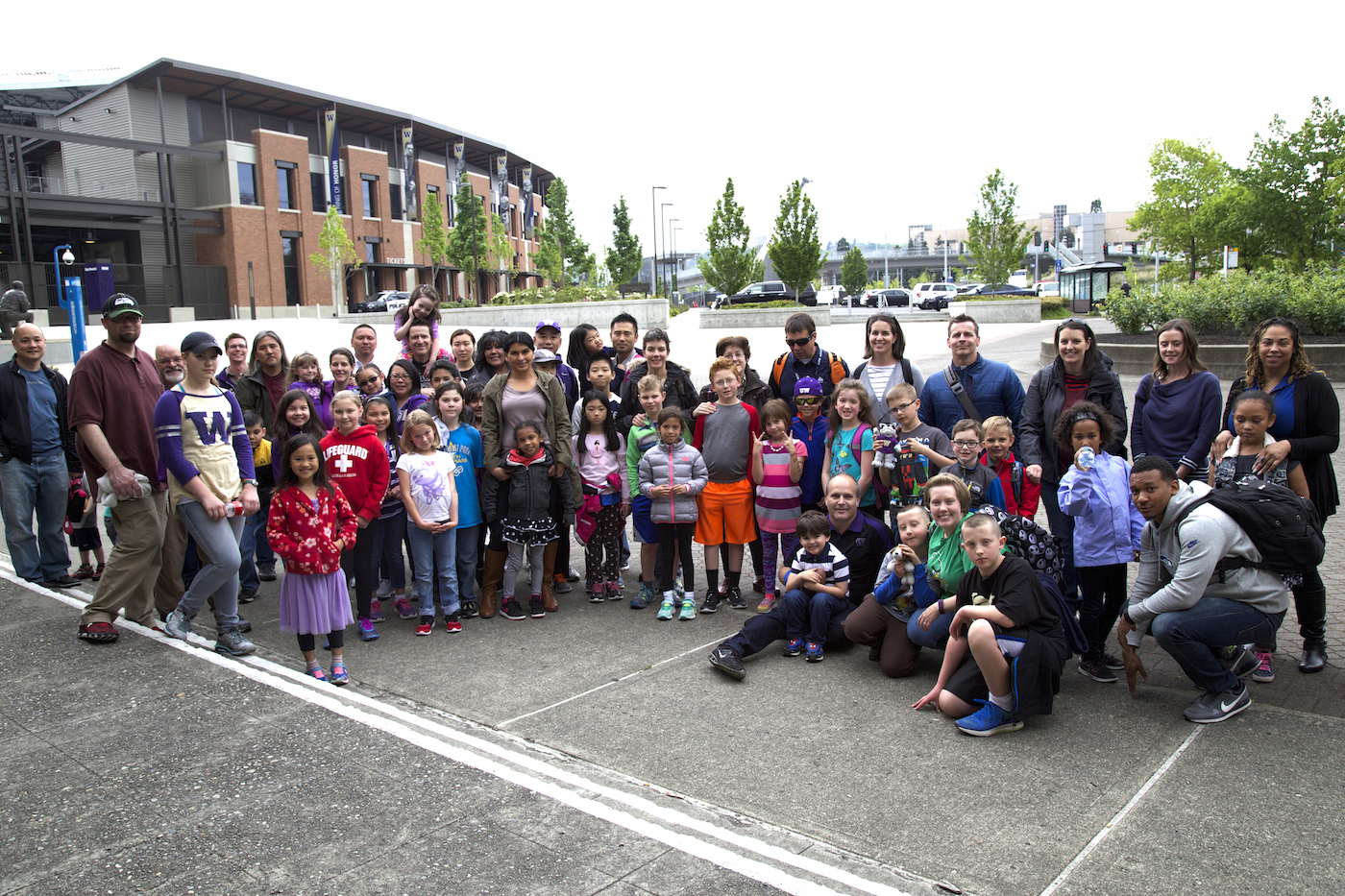 See Photos from Take Your Child to Work Day 2016
"Our Nation's progress has always been defined by the opportunities our youngest minds have to harness their creativity, indulge their curiosity, and make discoveries about the world around them. In showing these young people a multitude of career paths and the importance of public service, we offer them the chance to ignite their passions and broaden their horizons."
President Barack Obama and First Lady Michelle Obama heralded Take Our Daughters and Sons to Work Day and its importance for "a more innovative and inclusive future." On Thursday, April 28, we celebrated in this spirit with fun and educational events. Over 50 families participated.
First up, UW Sustainability led an environmental tour of campus. Clean Energy Institute showed us the power of solar using toy cars: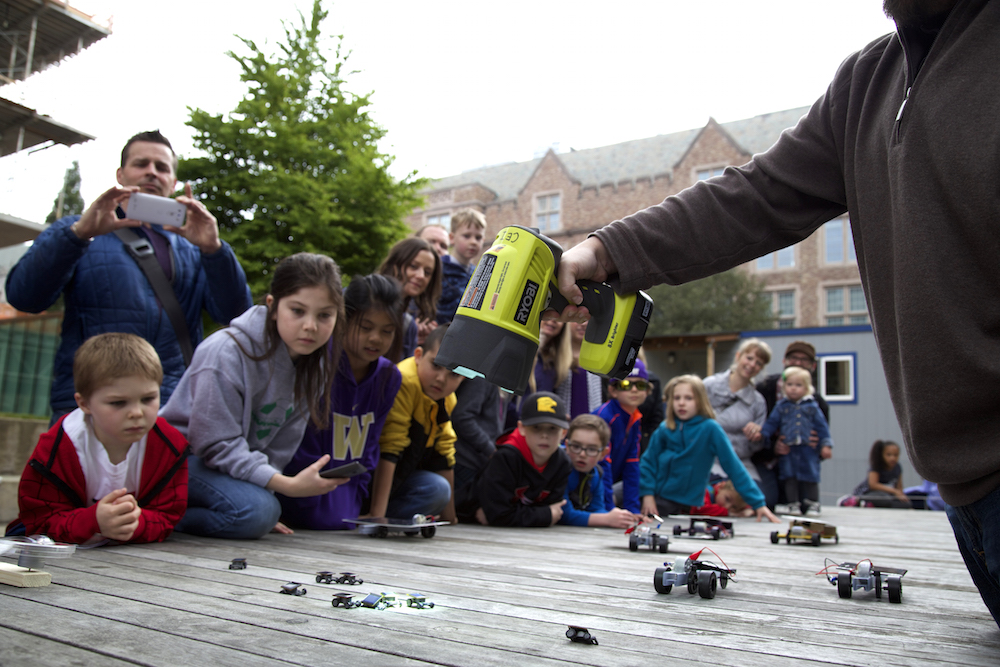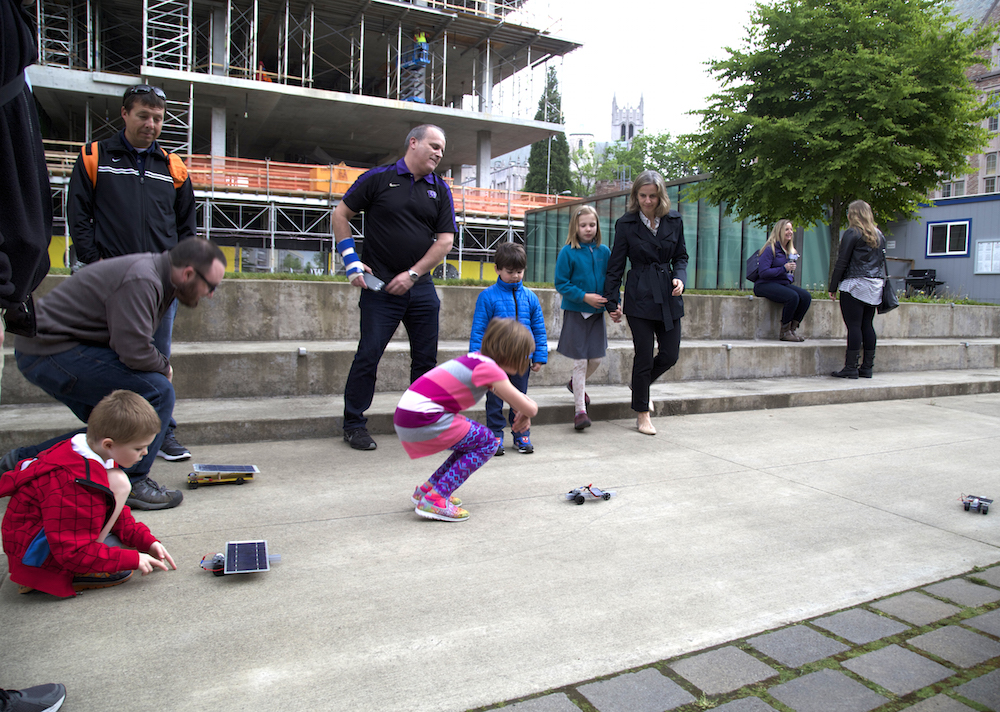 We also met baby ducklings, counted heron nests, and visited the Medicinal Herb Garden: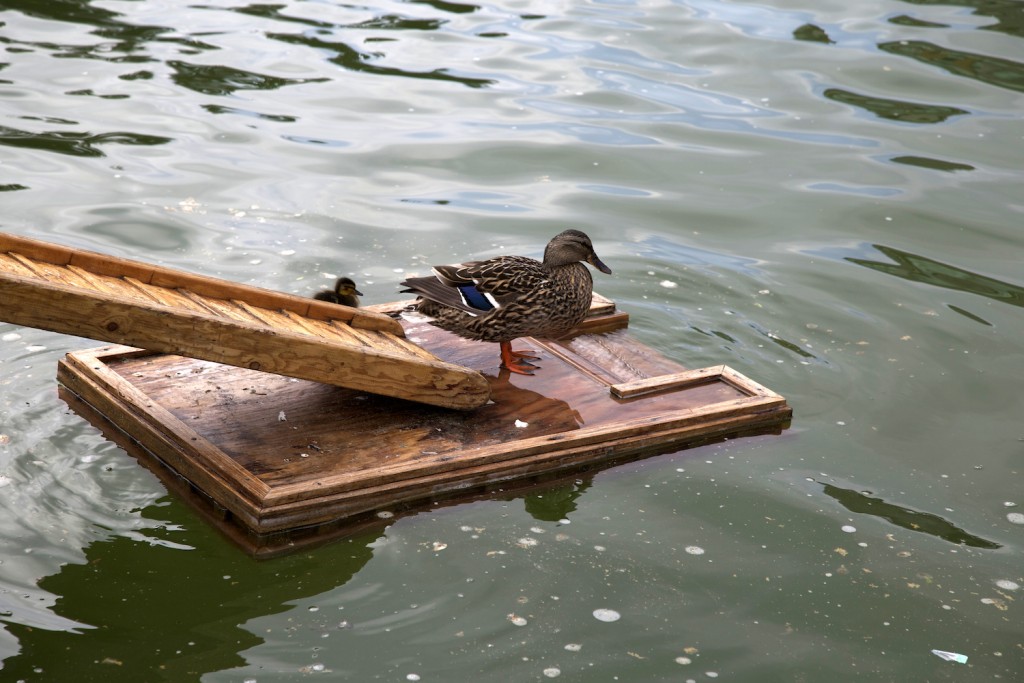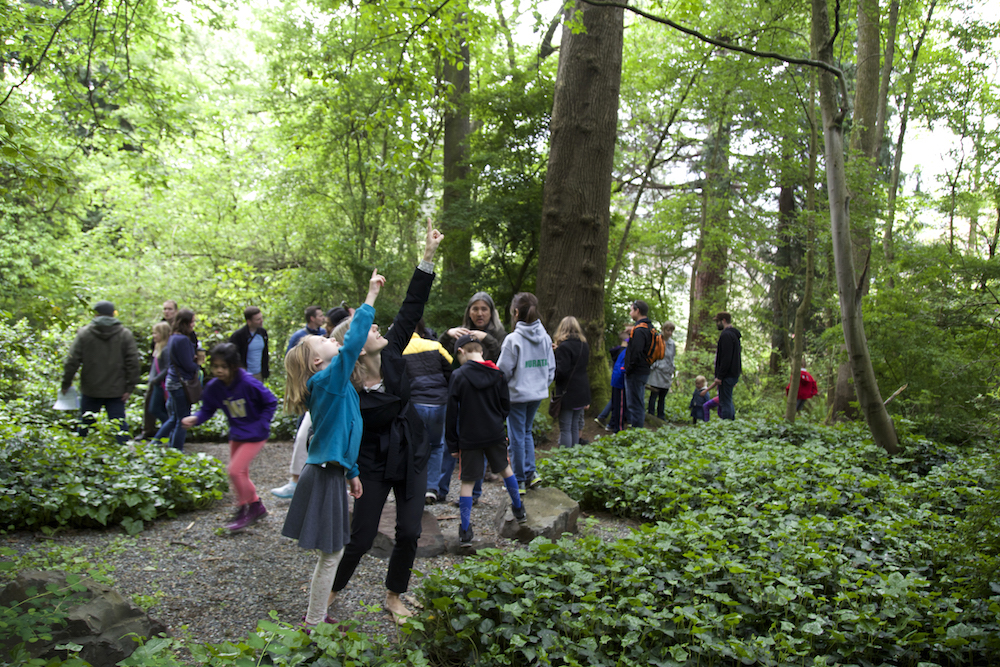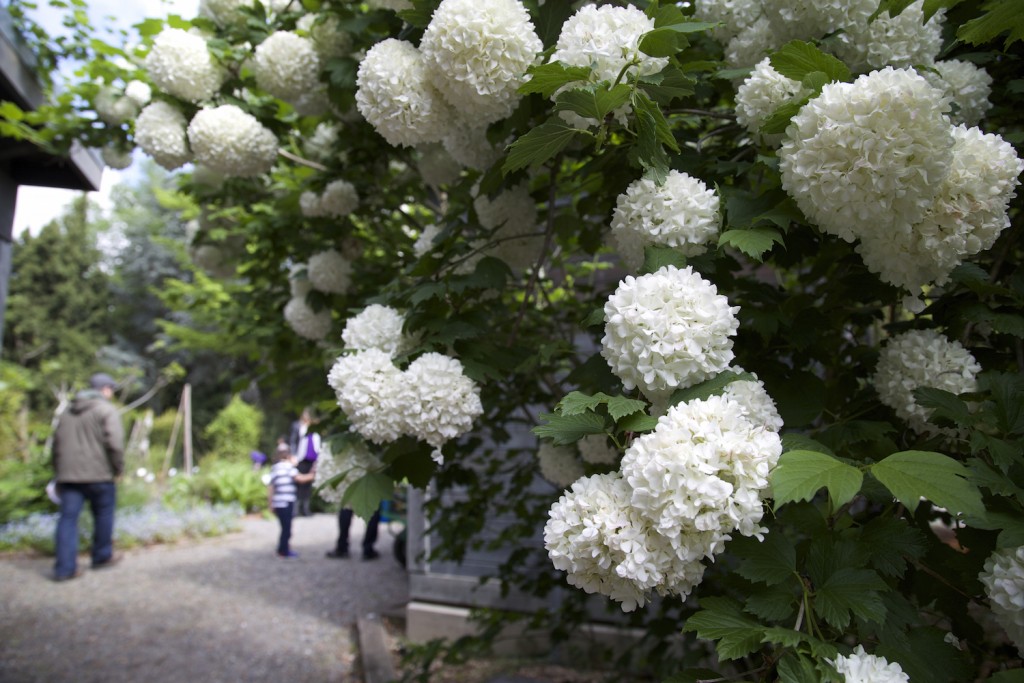 I thought I knew campus well, but they took us to some hidden nature spots I'd walked by a hundred times without noticing. One parent stated, "It was a wonderful way to see areas of the campus that I have not ventured to before. It was especially great to share this experience with my daughter who really loved the hands-on solar powered cars, the nature walk with heron's nests, and the opportunity to walk through the gardens and see wildlife in urban habitats."
Next up, UW Athletics welcomed us to the Husky Hall of Fame and Husky Stadium: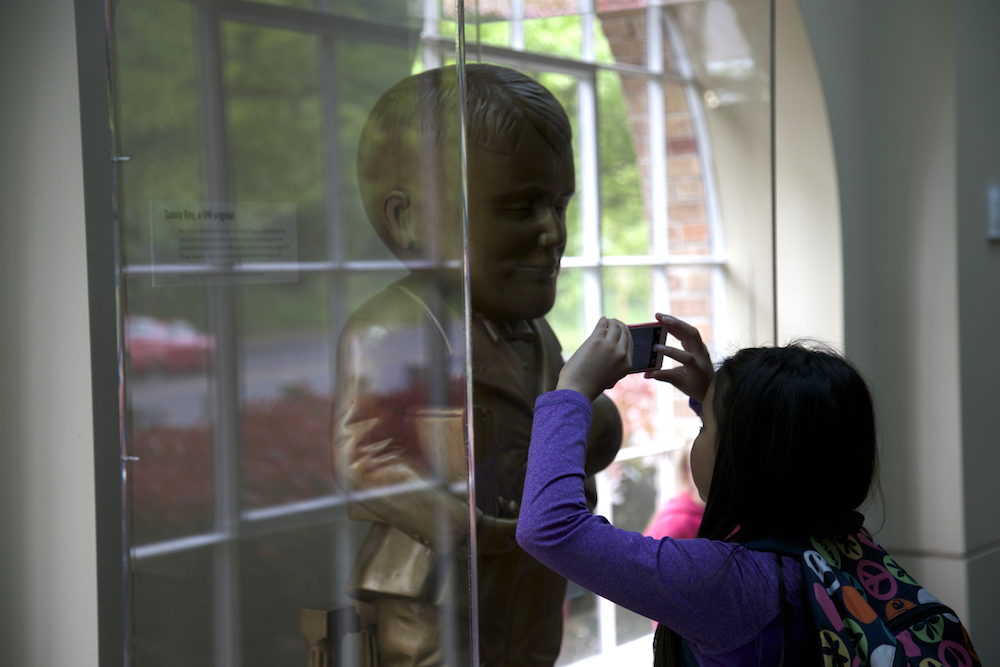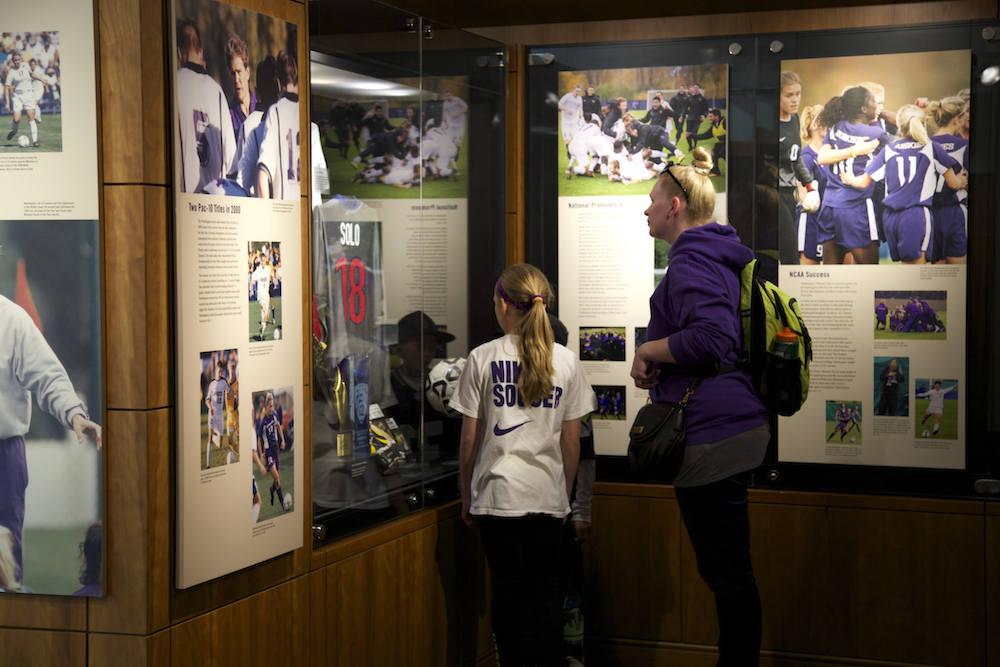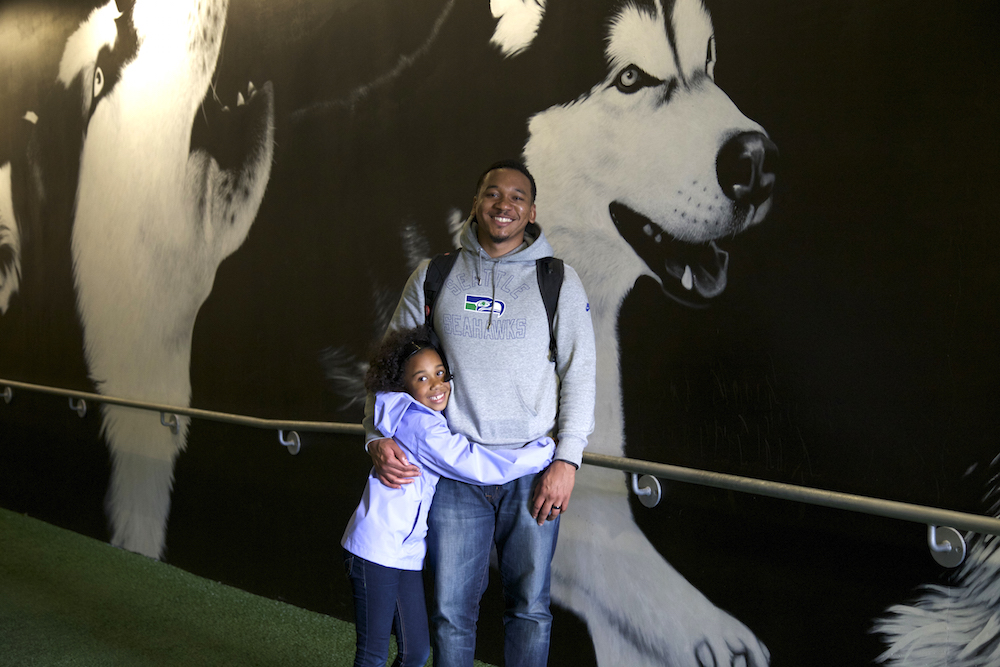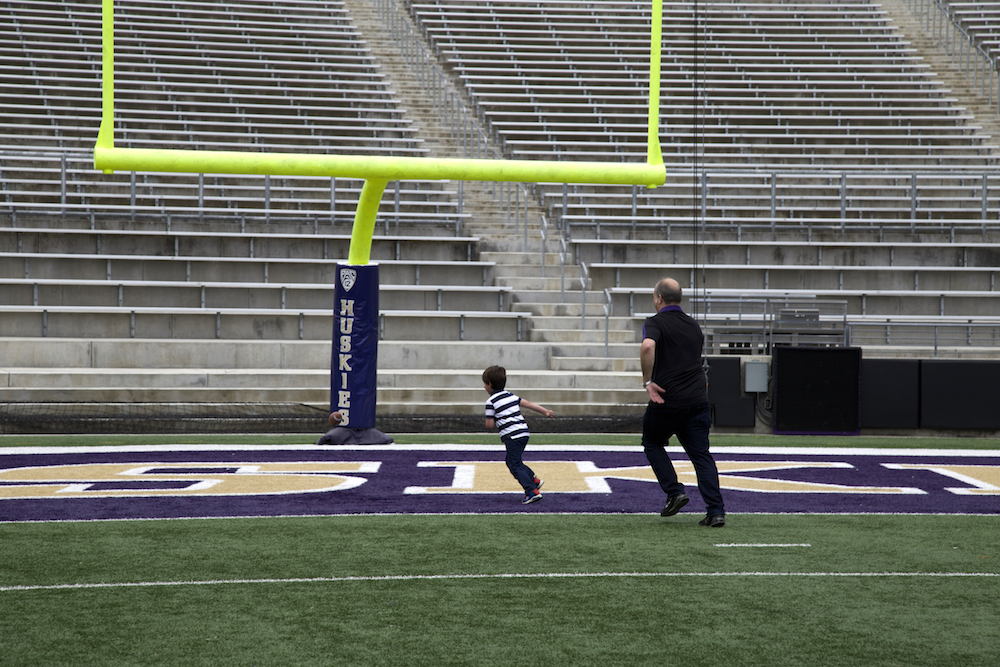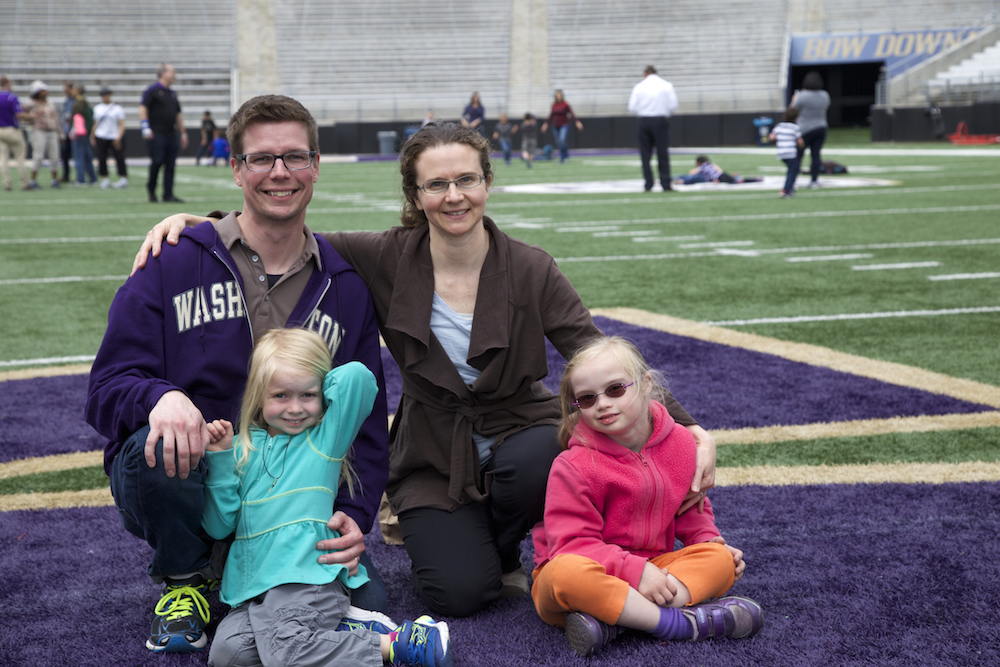 One participant let us know, "My kids really enjoyed the time on the football field. My husband and I really enjoyed the Hall of Fame. We are alums and enjoyed the walk down memory lane! Thank you for hosting a fun event!"
UW Neuroscientist Eric Chudler ended the day by demonstrating an EMG controlled robotic gripper for a packed house in the HUB: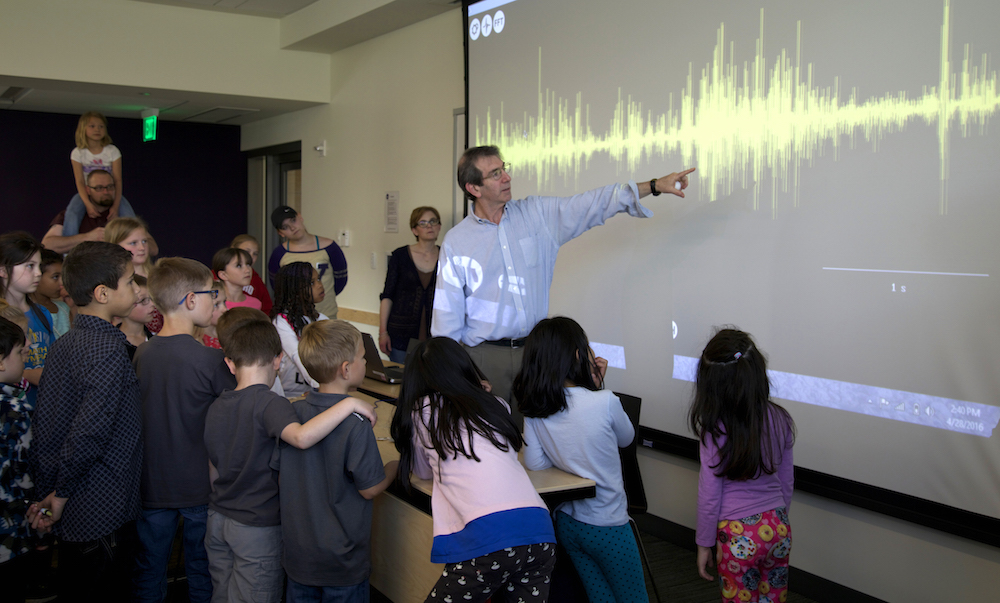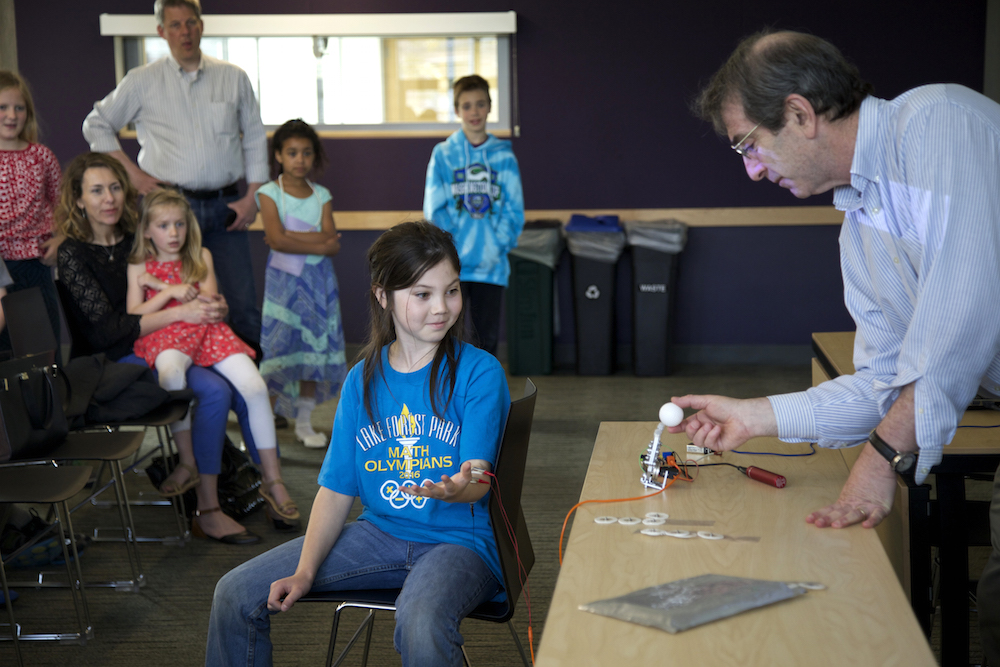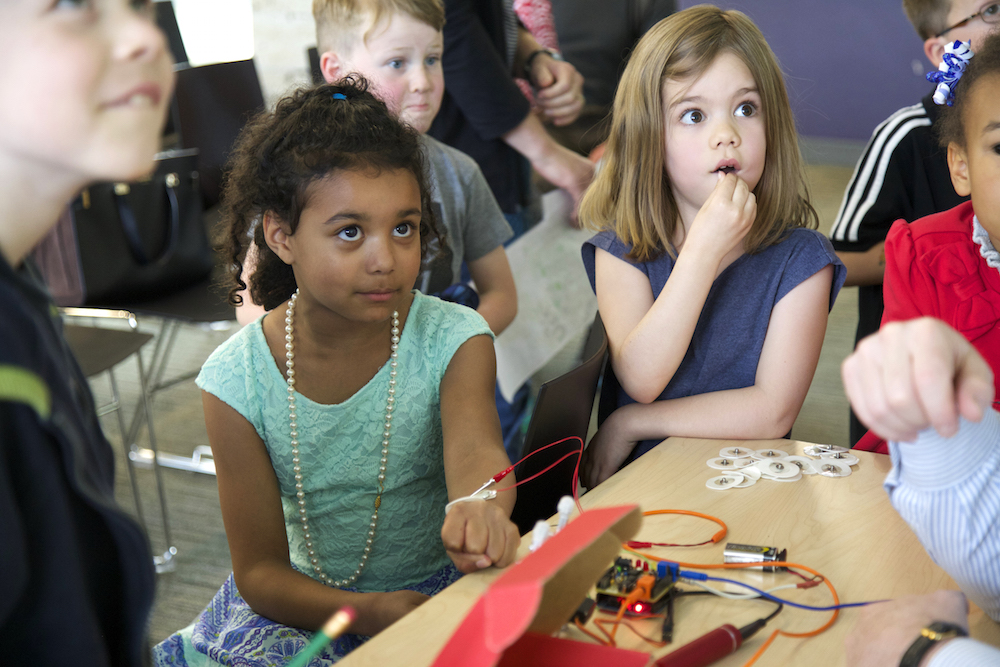 "What a great event for getting kids interested in neuroscience and science in general. Not only was Dr. Chudler engaging and great with the kids, but he stayed long after the event was over to ensure every interested child had a chance to do the experiment."
The IMA also hosted badminton, table tennis, basketball, volleyball, pickle ball, and dodgeball for families. They were having so much fun they forgot to snap pics, but you can see more photos from the day in this Facebook album.
Thanks to UW Sustainability, UW Rec Sports, UW Athletics, and Dr. Eric Chudler for making these educational events possible. We can't wait for next year!