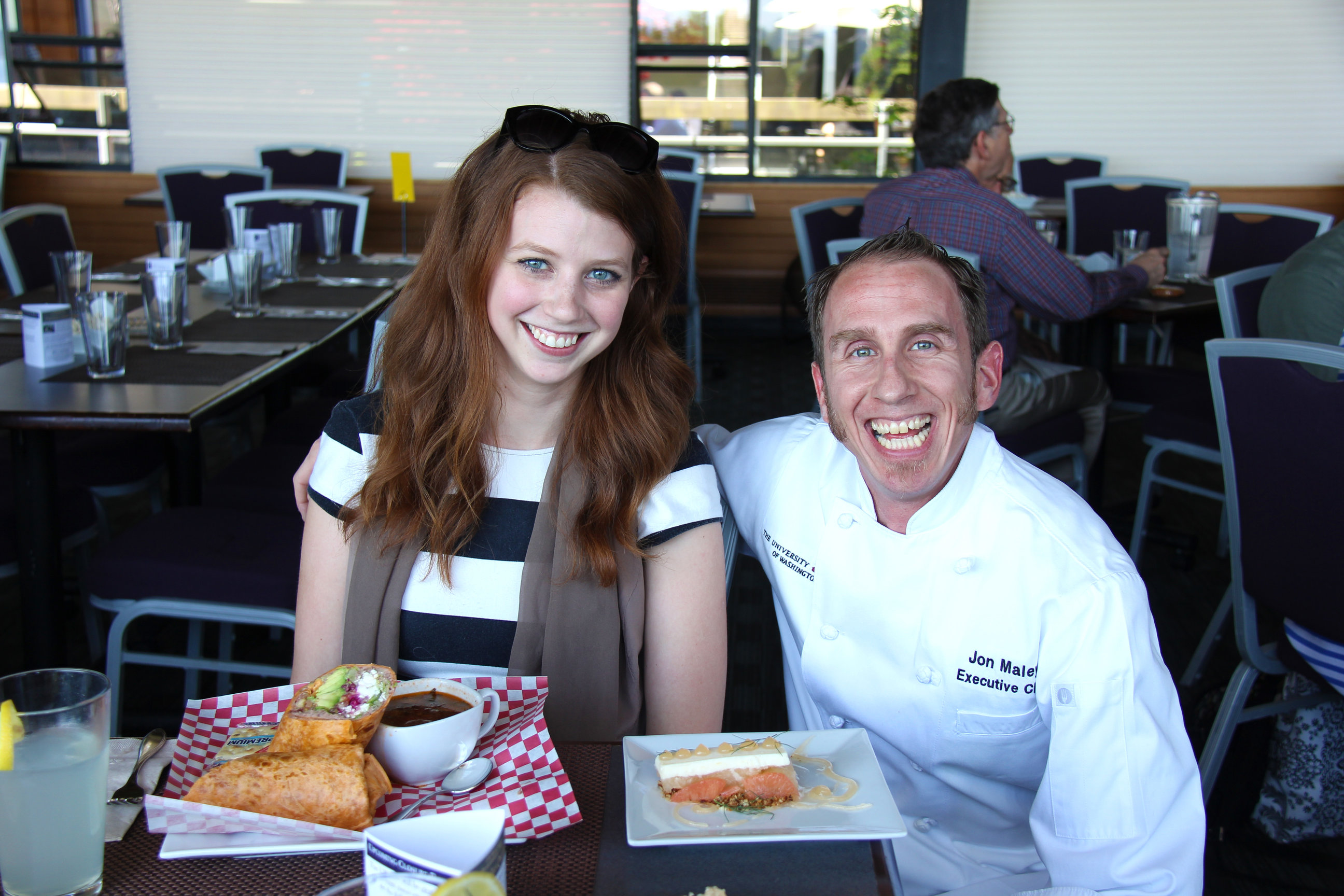 Check Out the Winning Recipe from National Nutrition Month!
Shaved Brussels sprout and kale salad with dried cherries. Coconut quinoa and lentil curry with lime mango and curry. Pistachio pudding.
Sounds like the menu from a fancy new restaurant downtown. But these were actually homemade dishes UW faculty and staff enjoyed at potlucks throughout the month of March to celebrate National Nutrition month.
We decided to celebrate this year's theme "Savor the Flavor of Eating Right," with a potluck competition across all campuses. What better way "to take time to enjoy food traditions and appreciate the pleasures, great flavors and social experiences food can add to our lives."
Over 40 departments signed up to participate. We asked teams to submit photos for a chance to win swag and we asked them to choose their favorite recipe of the day. All the winning recipes were then submitted to Jon Maley, UW Club's executive chef, so that he could select one to be featured on his menu as a weekly special the week of April 18-22.
The winning recipe was Tangy Vinegar Coleslaw by Felicity Brigham, graphic designer for the Visual Design & Production team at Health Sciences. Chef Jon loved the recipe's genuine creativity and had fun creating a new special to highlight it. He incorporated Felicity's coleslaw into a delicious vegetable wrap with black bean hummus, avocado, and feta cheese.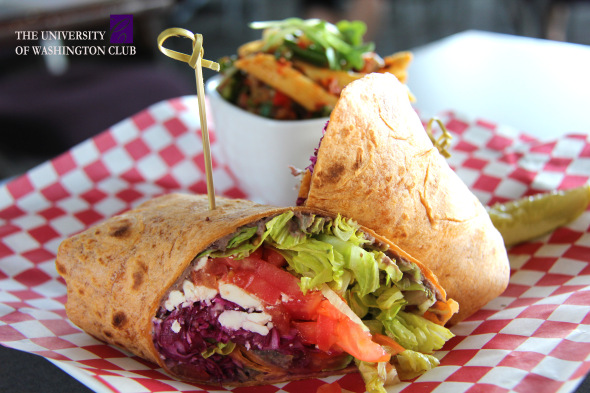 The UW Club awarded Felicity a complimentary lunch for two last week so she could savor Chef Jon's and his team's rendition of her recipe. Congratulations Felicity for winning the competition! Click here for a printable version of Felicity's Tangy Vinegar Coleslaw.
Here are some of the departments from all over campus that participated in our potluck competition.
Thank you to everyone who participated and thank you to the UW Club for partnering with us on this fun competition!