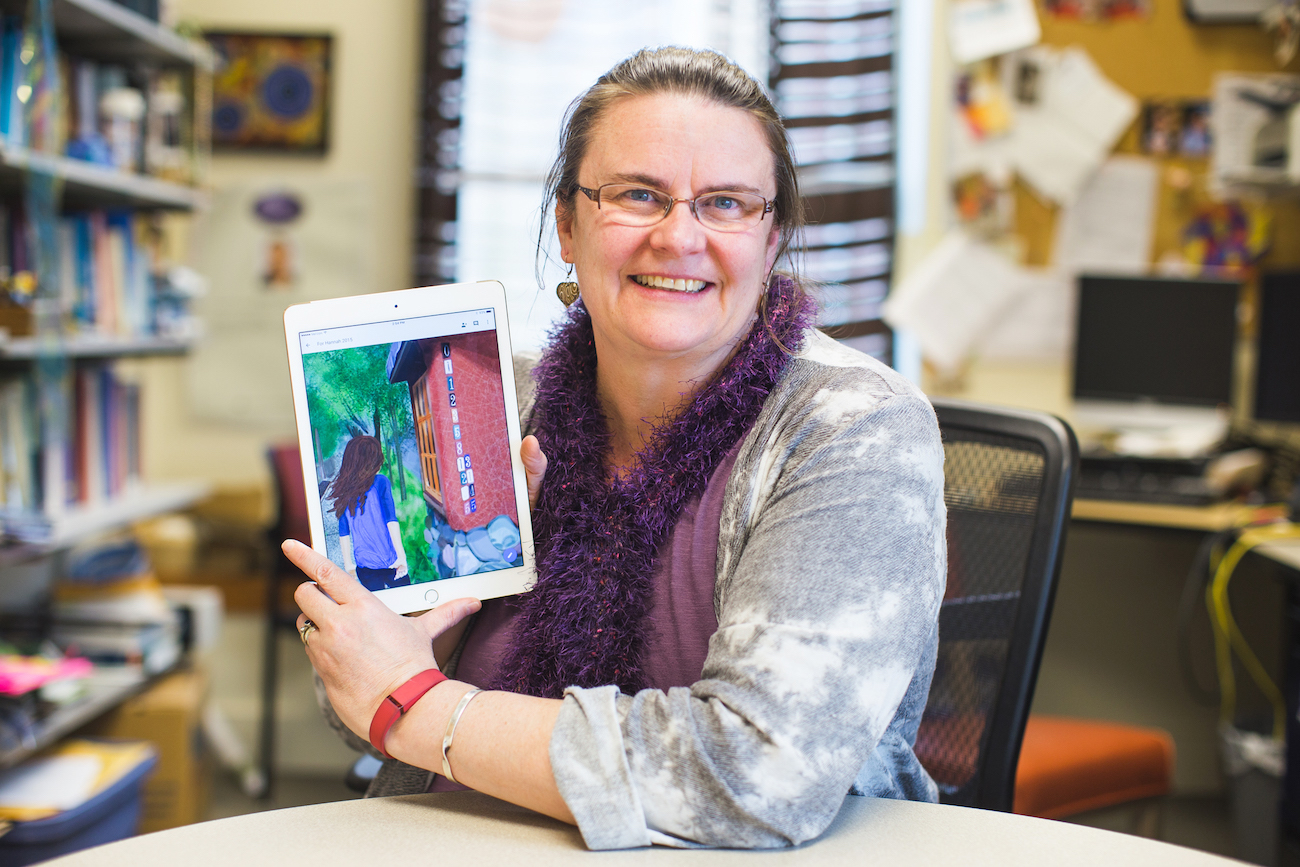 Faculty Friday: Jennifer Quinn
Math professor Jennifer Quinn loves to count her steps.
Her goal is 10,000 a day, the number recommended by the American Heart Association.
"We worry about so many things in our lives — our families, our students — that taking care of ourselves comes last," said Quinn, the interim associate vice chancellor for academic affairs at UW Tacoma. "It's so important to value yourself and your health and to make that time. Whatever you enjoy doing in life, you want to make sure you enjoy it for a long time, right?"
Quinn got a FitBit when she was on sabbatical two years ago. "It made me so aware of how sedentary I was," she said. "I would get up in the morning, sit down, and write. That's all I would do all day long, and I wouldn't go more than 2,000 steps."
It also trained her to be a morning person. She rises at 5 a.m. and logs 5,000 steps on the treadmill before the workday begins. "I get to catch up on all my shows," she said. She feels clear and focused by the time she gets to the office.
Quinn came to UW Tacoma nine years ago, when the campus had just begun offering a four-year curriculum. She helped develop the lower division curriculum, as well as a math minor. This is the first year that UW Tacoma is offering a full-fledged math major. Twenty-eight students have declared math as their major so far.
Too often, Quinn said, math teachers think of the subject only as a skill. To her, it's also an art form — filled with beautiful patterns to admire and puzzles to solve. "If you bring that beauty in, people can appreciate it more," she said.
Her current project, an illustrated young adult novel, integrates that beauty with the functionality of math. It's about a 13-year-old girl named Phoebe who solves math problems (the reader gets to solve them with her). The story takes place at Sunnyside Piazza, a community square in Portland, and Phoebe communicates to a mysterious pen pal with sticky notes on a message board. In one chapter, for example, she finds a note that says "What's next?", challenging her to solve for the missing number in a pattern on the wall.
Quinn started the project two years ago, but she still has many more chapters to write and pictures to draw. She hopes the book will one day be sold at middle school book fairs across America.
"This is about presenting mathematics in a positive light, particularly to young women," she said. "It's more than adding, subtracting, multiplying, and dividing. It's about looking for the patterns and making the connections."
---
Quinn has a B.A. from Williams College, an M.S. from the University of Illinois, and a Ph.D. from the University of Wisconsin. She is a professor of mathematics in UW Tacoma's School of Interdisciplinary Arts and Sciences.