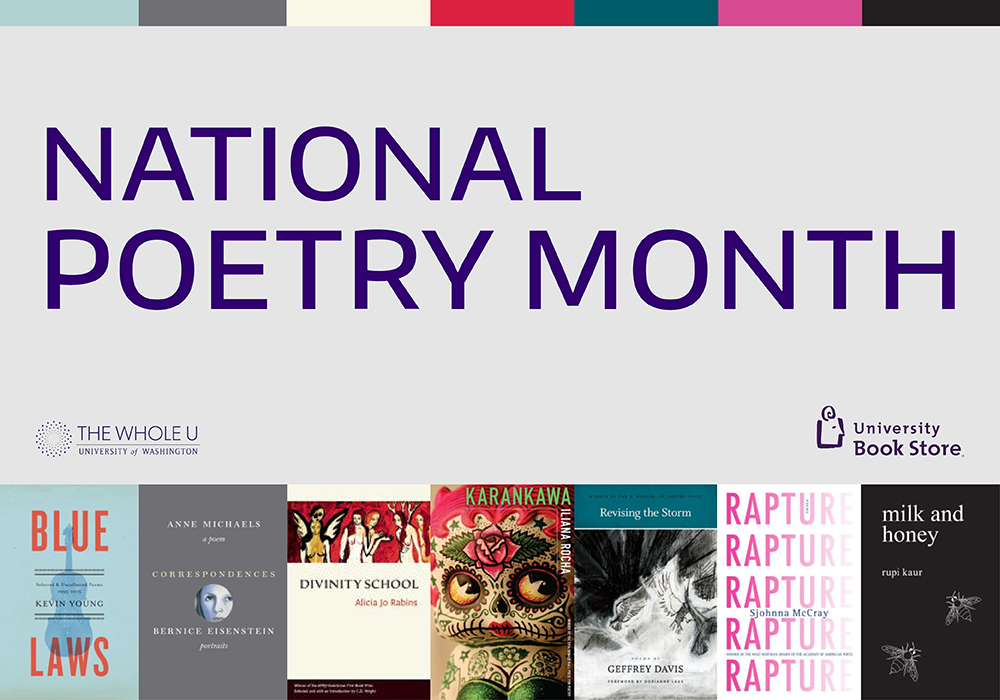 Celebrate National Poetry Month with These Standout Collections
During National Poetry Month this April, explore the beauty and power of poetry with these stunning recommendations from our staff. Plus, save 25% on all poetry titles at University Book Store all April long!
Karankawa by Iliana Rocha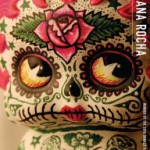 An exploration of the ways in which we reconstruct our personal histories, Iliana Rocha's Karankawa is a fascinating collection of family narratives, myths, and creation stories—some real and some invented—that investigate our passage through this world. Much like the history of omission that has come to define the Karankawa Indians, as Rocha suggests, the silences and gaps in our stories are where our own myths are born and stories created.
Rapture by Sjohnna McCray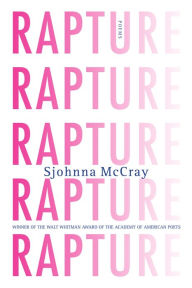 Winner of the 2015 Walt Whitman Award of the Academy of American Poets, Sjohnna McCray's debut poetry collection recounts his troubled family history—rooted in his Korean mother and African American father's meeting during the Vietnam War and evolving in a mythic exploration of identity and desire as defined by history, family, sexuality, and race. A lyrical portrait of family and self, Rapture fractures any definition of our lives as singular.
Blue Laws by Kevin Young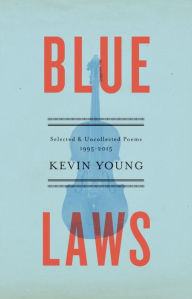 An impressive gathering of new and previously published poems, Blue Laws celebrates the work of prolific poet Kevin Young and his contributions to the African American poetic tradition over the past two decades. Speaking in the voices of others and his own, Young explores struggles and triumphs under the shadows of slavery, economic hardship, and prejudices that live on today, transitioning seamlessly into profoundly felt reflections on grief, loss, fatherhood, and family.
Revising the Storm by Geffrey Davis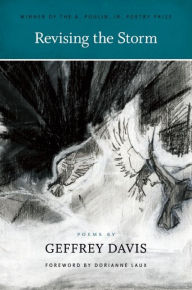 Introducing a stunning new poetic talent, Geffrey Davis' Revising the Storm interrogates the vast array of male experience—from boys trying to become men to men trying to protect those they love. Tender, comic, tragic, and wry, his poems traverse the lives and connections of brothers, sons, and fathers, traveling through life and time to examine the failure and endurance of love, the scars of violence and addiction, and the complexity of the masculine identity.
milk and honey by Rupi Kaur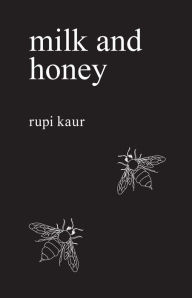 Poet, performer, and artist, Rupi Kaur has become known for her short, simple poems about being a woman in the 21st century, posted alongside her own drawings on Instagram. In milk and honey, she explores experiences of racism, misogyny, and abuse, living up to expectations, heartbreak, and learning how to love yourself in a poetic journey from hurting to healing. Beautifully honest and relatable, milk and honey unfurls like an anthem of the collective, modern woman.
Divinity School by Alicia Jo Rabins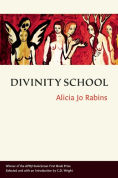 A mother, musician, poet, performer, and Torah scholar, Alicia Jo Rabins' life is one of intersecting worlds. And in her award-winning poetry debut, she brings those competing forces of sacred and profane, metaphysical and material to life. Here the distant past merges with the imagined future in fearless exploration of spirituality, sex, travel, food, holy texts, coming of age, and living in the grasp of mortal time and divine possibility.
Correspondences by Anne Michaels and Bernice Eisenstein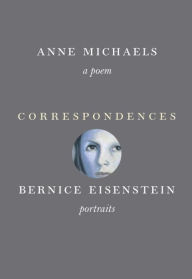 Presented in a unique accordion style book, on one side of the page, Correspondences features Anne Michaels' book length poem and memorial elegy to her late father Isaiah Michaels. Directly across the page, Michaels' words are complemented by portraits of and quotes from his contemporaries—European writers and thinkers scattered by WWII—by artist Bernice Eisenstein. More than just a book of poetry, Correspondences is an artifact of beauty and a profoundly unforgettable experience.
To check out these books and others, stop in any of our stores or shop online at ubookstore.com today!