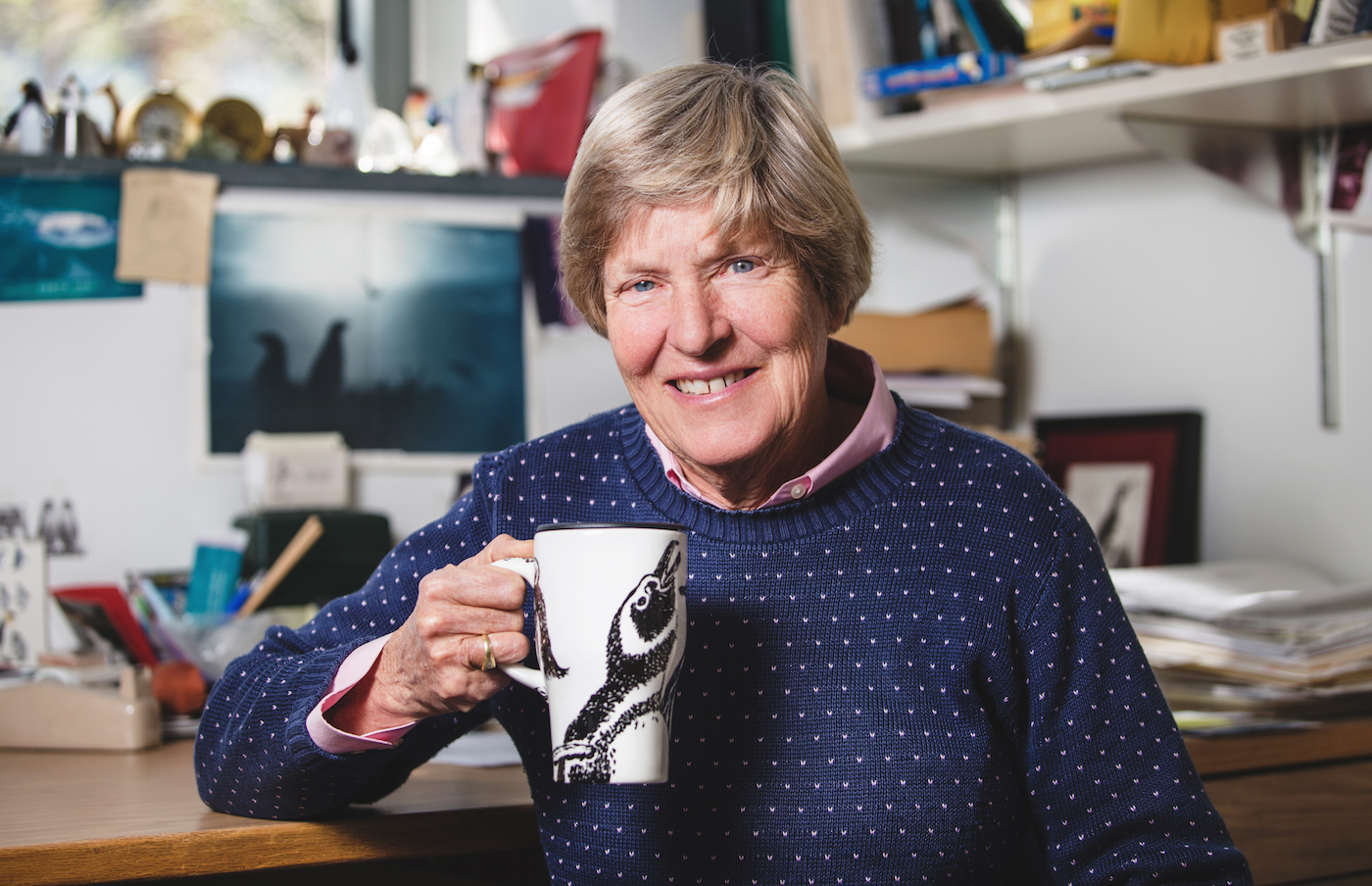 Faculty Friday: Dee Boersma
Doomsday stories are easy to find at the box office these days. Biology professor Dee Boersma wants to see more movies about saving the world.
In her class Science Communication: Video Storytelling, students produce educational films about the natural sciences. Viewers get tours of the coral reefs of Hawaii and the forests of Washington, and explore topics like endangered animals, food waste, and water pollution.
Boersma has fused cinema and science since 2010, thanks to a Fulbright Scholarship to study filmmaking at the University of Otago in New Zealand. The scholarship trained her to document her own research out in the field, but it's also allowed her to reach creative young minds back at the UW.
"My sense was, there are Steven Spielbergs out there that I'll never be able to reach, because I don't teach in a film school," Boersma said. "And yet, those sorts of people can reach a broader audience than I could ever reach for conservation."
The course is co-taught with documentary filmmaker Jo Ardinger. Students upload their videos on the YouTube channel UW Student Science Videos.
The films must be based on good science, but they also need to engage a general viewer. Some of the projects explain the science behind everyday life: the chemistry of coffee, the physics of kicking a soccer ball, and colorblindness in dogs (which, by the way, is a myth).
For the students, the projects are a way to reach people in a world of short attention spans. And for Boersma, filmmaking is a way to reach students who grew up in that world.
"People don't like reading as much as they used to, and they definitely aren't interested in writing papers," Boersma said. "But they are still interested in communicating."
The students make four video projects over three months. The first is a public service announcement for World Penguin Day, which is April 25. Students edit films out of footage shot by Boersma, a penguin expert, during her travels to the Galápagos, Africa and Argentina.
Boersma, who came to the UW in 1974, is the director of the UW Center for Penguins as Ocean Sentinels. A "sentinel," she explained, is something that alerts you to changes in the environment; paying attention to penguins can show us what's going on in the natural world.
"If there's not a good quality of life for a penguin, it's probably not going to be a good quality of life for us, either," Boersma said.
By examining penguins over time, scientists can see the toll that climate change is having on the world, similar to observing glaciers. The difference is that penguins are cute and charismatic. "People are not nearly as engaged with glaciers as they are with penguins," Boersma said.
As a doctoral student at Ohio State University, Boersma did her dissertation on penguins in the Galápagos Islands, the only place in the northern hemisphere that you can find penguins — with the exception of zoos.
"Zoos can provide you with an experience with penguins. They're acting as an ambassador to their species," Boersma said. "But what we really need is for you to help protect them in the wild."
---
Boersma has a B.S. from Central Michigan University and a Ph.D. from Ohio State University. You can find her penguin research at penguinstudies.org and see more penguin videos on the penguin YouTube channel. If you ever make a trip to the Galápagos and want to try your hand at citizen science, send your photos to her at iGalapagos.org.