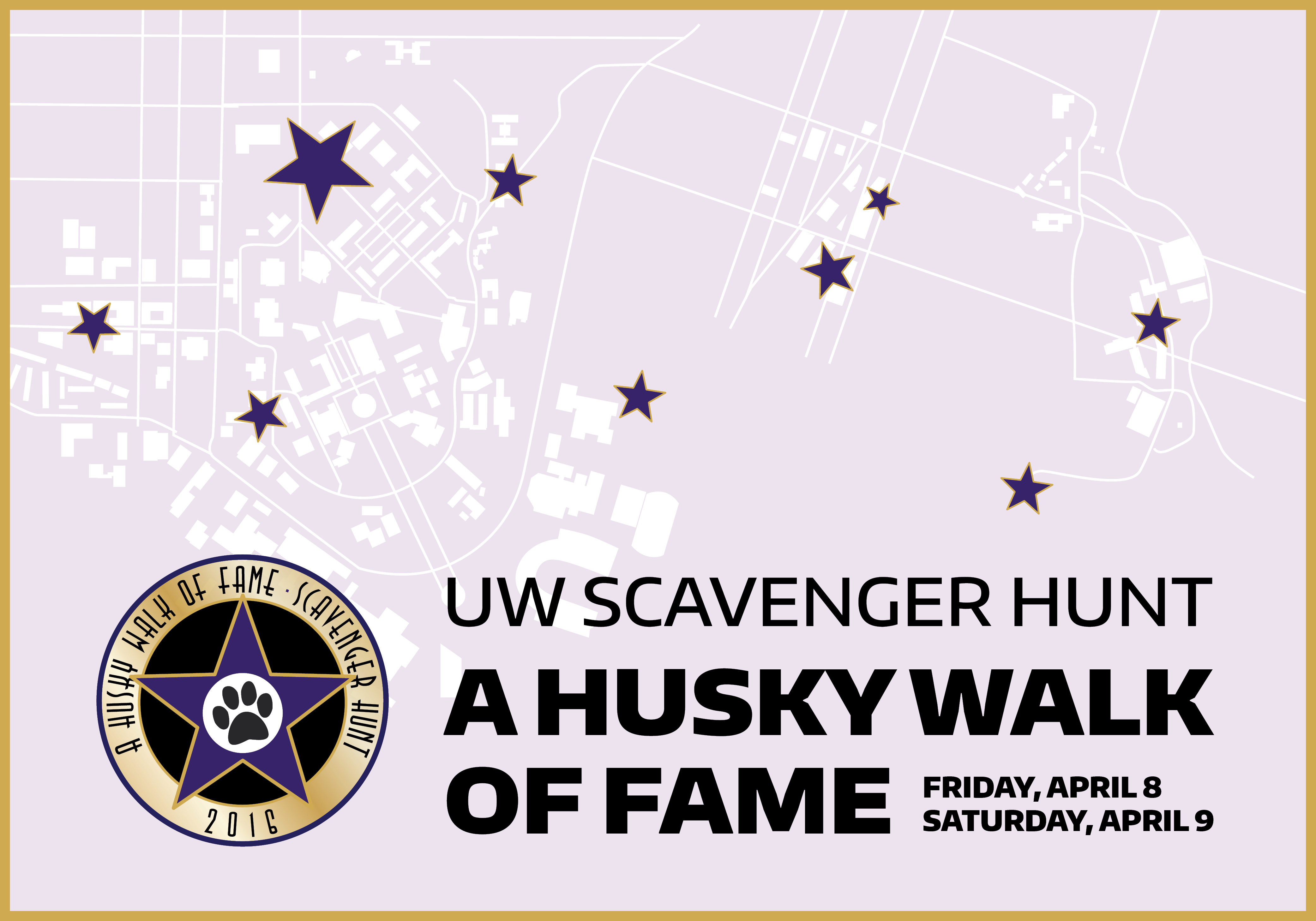 3rd Annual Whole U Scavenger Hunt: Husky Walk of Fame
Many people have passed through the hallowed halls of the University of Washington since it first opened its doors in 1861. Today, we celebrate the accomplishments of those who have done great things thanks in part to their time as Huskies. In that spirit, grab your friends and colleagues and participate in this year's Whole U Scavenger Hunt! Embark on an adventure around campus in the form of UW's very own walk of fame celebrating some of our favorite UW stars!
Friday, April 8
Bothell campus 11:00 a.m.-1:00 p.m.
Seattle campus 9:00 a.m.-3:00 p.m.
Tacoma 11:00 a.m.-1:00 p.m.
Saturday, April 9
Seattle campus 10 a.m.-3 p.m.