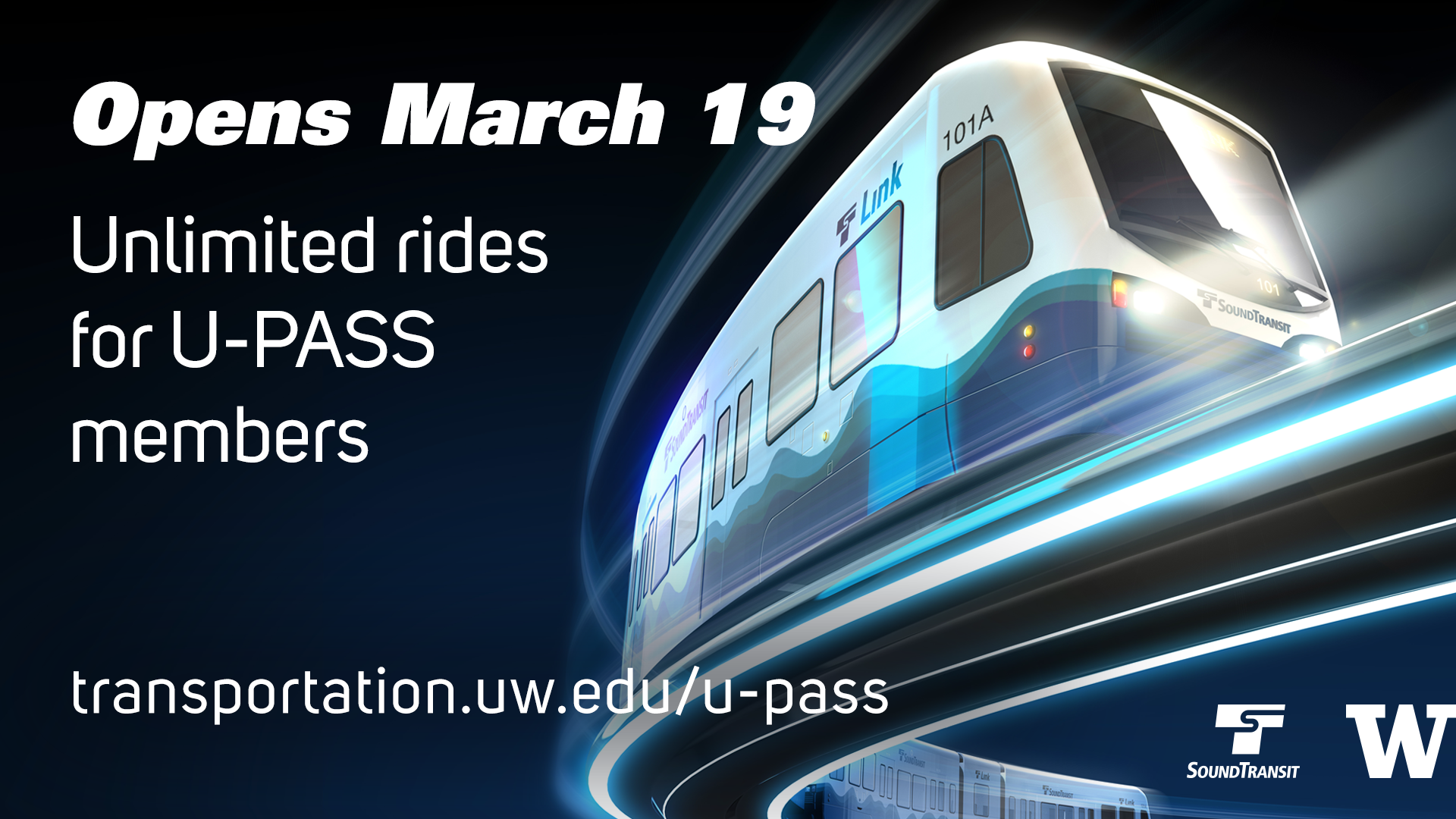 3 U Link Events You Won't Want to Miss
The UW is teaming up with Sound Transit to launch the U Link Light Rail with the pomp and circumstance that it deserves. The transportation benefits that U Link offers to the campus community are impressive–an 8-minute ride to downtown, traffic-free commuting from neighborhoods in the south, frequent and reliable service for both commuters and visitors–and there's no better time to try U Link than at these fun and free events.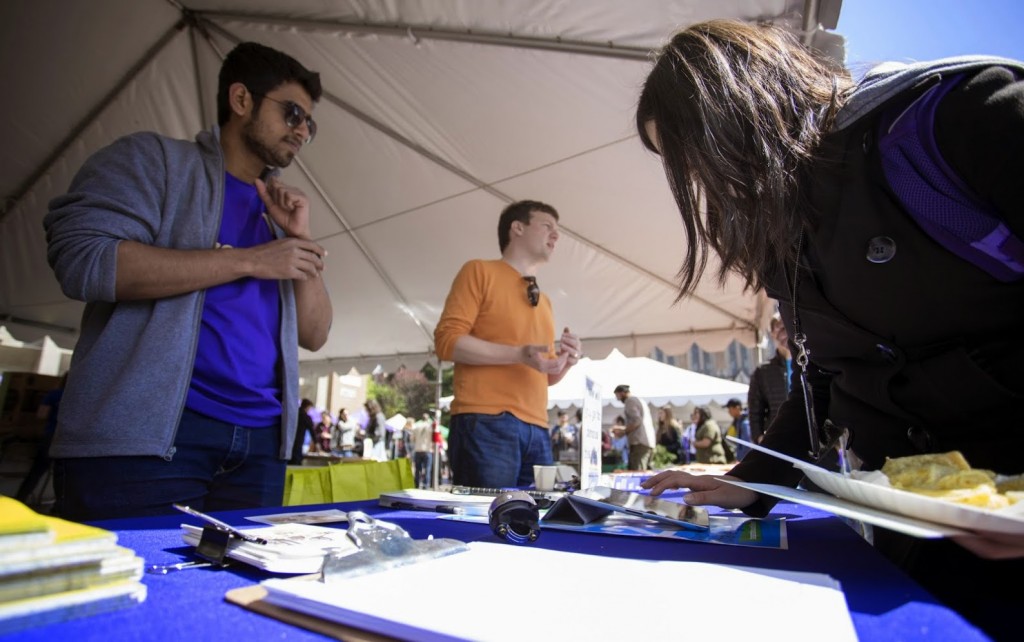 Launch Day
Saturday, March 19, 9 a.m. – 5 p.m.
University of Washington Station
Be one of the first to ride U Link and join in a celebratory tailgate festival featuring light rail rides, food trucks, interactive booths, giveaways, live music, free bike valet, and more! Come by at 10 a.m. to count down the opening and watch the station officially open.
Get your ticket to ride to Launch Day celebrations at: ulink2016.org. There will be festivities at both the new University of Washington and Capitol Hill stations with light rail serving as your link between them.
Don't forget to stop by UW's tables, including Transportation Services, where you can learn more about how to take advantage of U-PASS membership to use U Link as part of your commute!
Learn more about what to expect on opening day: ulink2016.org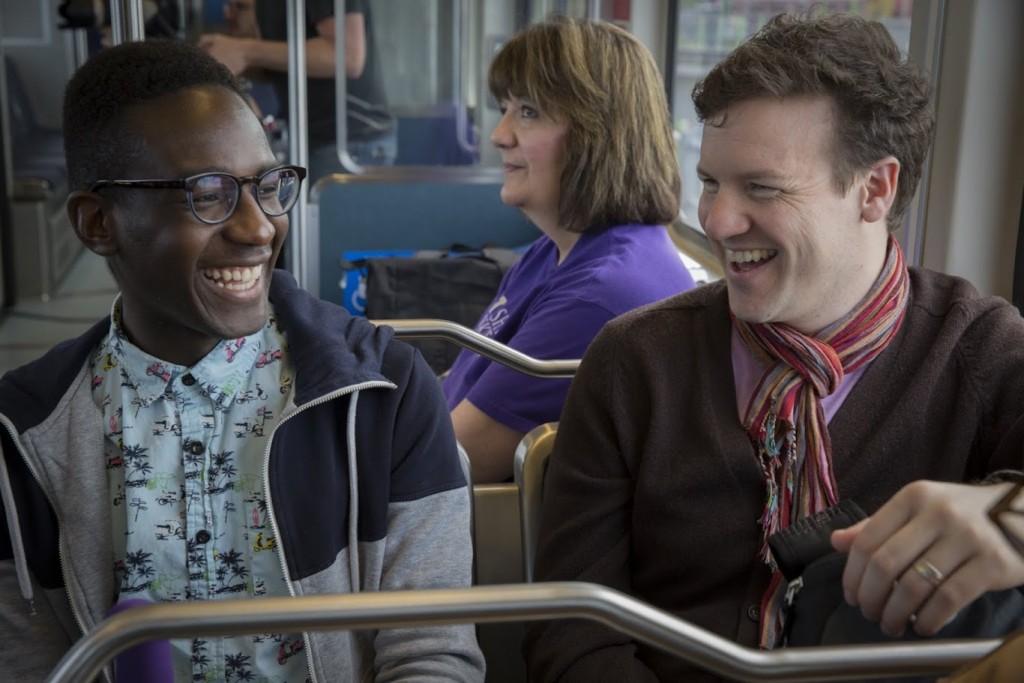 Let's Link!
Thursday, April 14 11:30 a.m.
Saturday, April 16 11:30 a.m.
Southwest Entrance to Husky Stadium (adjacent to University of Washington Station)
Let's Link to lunch on Capitol Hill, or how about downtown for some shopping? Did you know you that we can Link to the airport in only 42 minutes from the new University of Washington Station? Join us in April as we explore this new resource!
We will have refreshments and bagels from event partner Eltana Wood-Fired Bagel Cafe, fun swag as well as an interactive scavenger hunt with prizes up for grabs! Bring a buddy or a group of friends as we head to Capitol Hill, downtown, and other cool places. We will have Link Leaders on hand to help you get oriented and lead the way. Some leaders will ride back together by 12:30, but you are free to go back earlier or stay longer. All of these Let's Link events will happen on two days. Join us at one, the other or both! Let's Link!
No U-PASS? No worries. You can still try transit—we have free ORCA cards to use for the event for the first 75 UW employees who aren't U-PASS members. We'll have them at the event for the first 75 to register. Register here.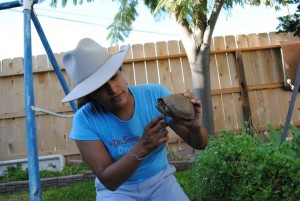 Miriam Castro is the outreach specialist for UW Transportation Services. You can usually find her out and about on campus, staffing a commute resource table, or operating the bike blender. If you have an outreach idea or want to help out at events from time to time, email her at castro@uw.edu