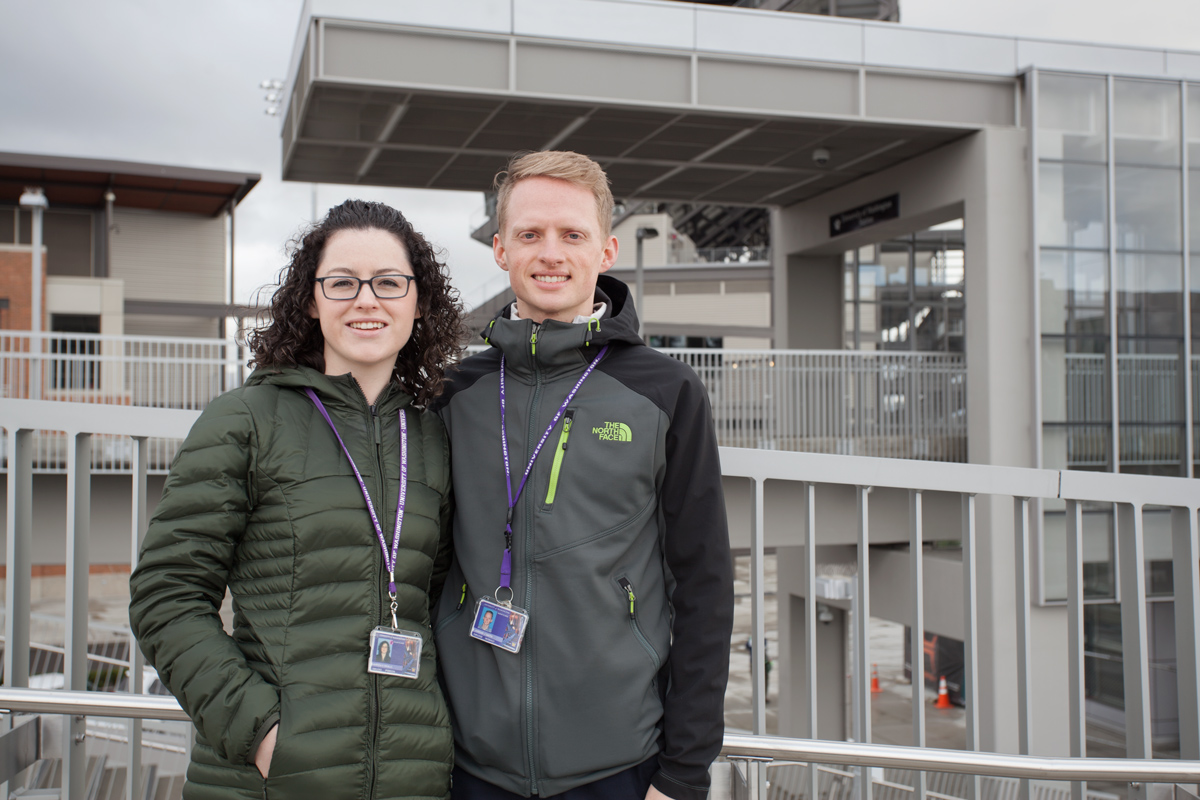 One Month Until the Light Rail Rolls Into Campus
One evening in December, traffic problems were delaying Jordan Smith's bus-to-train-to-bus commute. It would take him two-and-a-half hours to get home.
But as he sat on a bus stuck in traffic, Smith calmed himself by repeating a mantra of sorts.
"I was just telling myself, 'The light rail is coming in March. The light rail is coming in March,'" Smith says.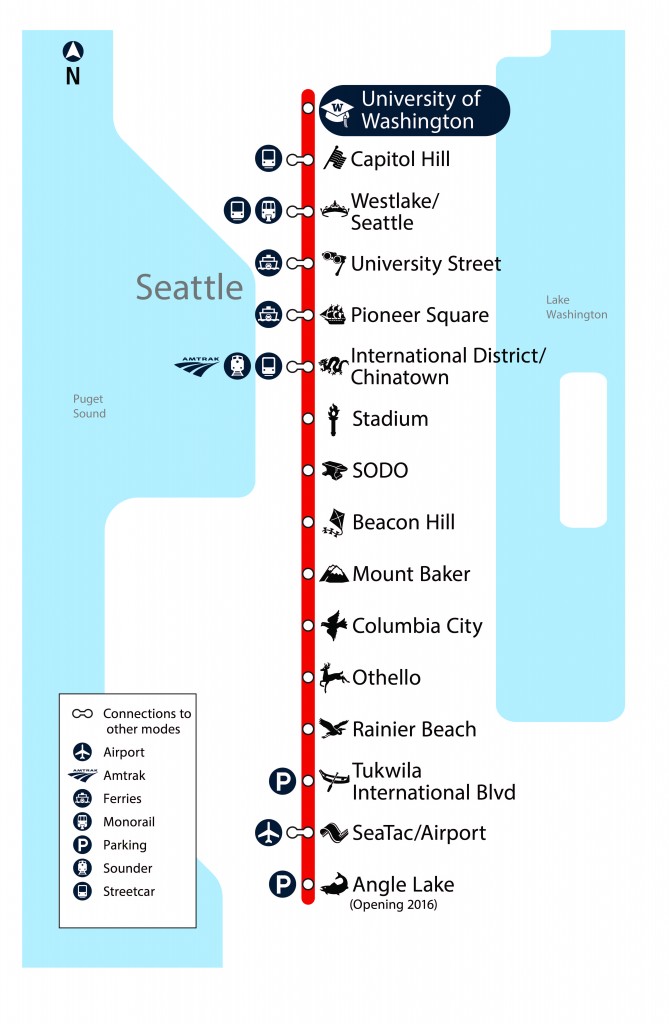 He was referring to the University Link launch: the extension of the Sound Transit Link light rail line to the University of Washington campus, with the opening of the new UW Station. As Smith knows, it's coming in March — Saturday, March 19 to be exact.
Smith and his wife, Marissa Ingalls, moved to a home in Rainier Beach in December. Both are UW staff members: Smith in the office of the Faculty Senate, and Ingalls in the Office of State Relations.
For them and many other UW faculty, staff, and students, the U Link launch will be life-changing: It will connect the campus to downtown Seattle and communities to the south with a new form of transportation that's speedy, frequent, and reliable.
Ingalls and Smith are counting down the days and practically trembling in anticipation.
"It's basically more exciting to us than Powerball," Ingalls says.
The couple chose their home in South Seattle specifically because the light rail extension was coming. It was an area where they could afford to buy their first home and still have a convenient transit connection to campus. If it weren't for U Link, they say, they might not have bought a house at all.
"It would have delayed an important milestone in our lives," Ingalls says.
James Carothers, a UW assistant professor of chemical engineering, has been looking forward to U Link for even longer: since before he moved to Seattle to take his position three years ago.
Carothers had used rail transit systems when he lived in the Bay Area and near Boston, so he knew about the reliability and frequent service they can offer without vehicle traffic in the way. "It's comfortable and convenient," Carothers says. "You get out of traffic." Knowing that Seattle's light rail line would extend to the UW campus in a few years made it a more attractive destination for him.
Now, the U Link launch is only months away. He and his wife, who live in South Lake Union, split the responsibility of dropping their 2-year-old son off at his daycare downtown. When his wife performs that task, he bikes to campus. On the two days per week when he's on drop-off duty, he drives to the daycare and then from there to campus — a slog through heavy traffic that can take an hour or more, especially coming back home in the evening.
But when U Link launches, he plans to take light rail on those daycare days. He'll walk about five blocks with his son to the Westlake Link station and take a quick 2-minute ride to University Street Station, right next to the daycare. From there, it's just a 10-minute trip to UW Station. He estimates the new commute will save him 30 to 45 minutes each day he uses it — and with no traffic to worry about.
"It will be great," Carothers says. "It's just getting a little more predictability in my schedule. As a working parent, I think that's probably the hardest thing to come by."
That predictability is what Ingalls and Smith are looking forward to, as well. As they wait for U Link, they get to campus with a three-legged commute. They drive or take a bus to a Link station, take the train to the International District, then board another bus to campus. Not only does this take quite a while — around 90 minutes on the way home — but traffic delays can stretch it out even further.
They estimate that when U Link launches and they can take the train straight to campus, it will save them up to about an hour of commuting time every day, and give their schedule some consistency.
"It will just bring a lot more reliability, a lot more free time, and a lot more flexibility," Smith says.
Smith and Ingalls both say they prefer riding transit to the stress and the cost of driving and parking. When the new station opens, it will make their commute simpler and faster. But the best thing about it might just be the assurance they'll feel at the end of the day that the next train home is almost always just a few minutes away.
"We'll have some peace of mind," Smith says, "just knowing it will be there."
Learn more about U Link light rail with the "Light rail is coming" guide on the Transportation Services blog. For personalized assistance with a new commute, whether it's by light rail or another transportation option, visit the Commute Concierge. For more information from Sound Transit, check out their U Link website.
Are you looking forward to light rail's arrival on campus? Contact us at ucommute@uw.edu to share your story!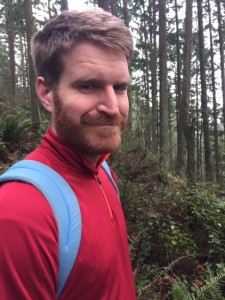 Matt Erickson writes things, takes pictures, and futzes around with Adobe Illustrator for UW Transportation Services. His favorite things include his wife, Sarah; his cat, Salvador; good beer; and the (World Series champion) Kansas City Royals.