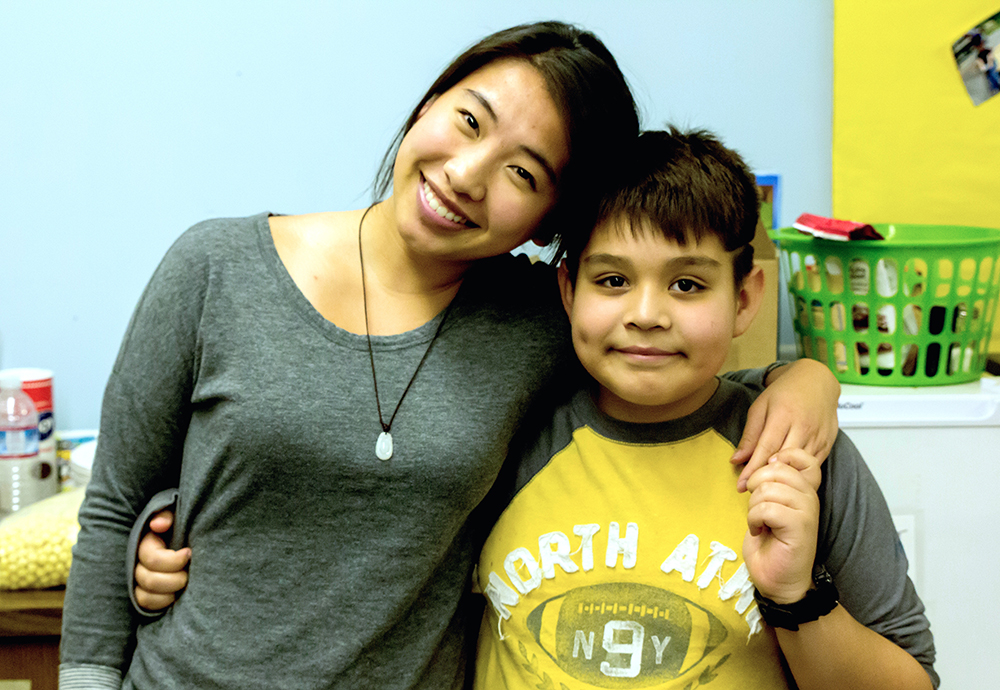 UW Staff & Alums Impact Homelessness in Renton
The women you see before you are bent but not broken,
Harmed yet not harmful.
  Quiet but not silent.
  Have tripped, yet will never fall.
  The women you see before you are women without a home, not homeless women.
  Strong, brave, cultured, passionate, and surviving.
  —- And all with a center full of hope"
– Former resident of Center of Hope
Written by a former resident of Center of Hope (COH), the poem above exemplifies the essence of our organization: a safe place where "homelessness" is redefined by acts of compassion and appreciation for our residents' resilience. A place where hope can be restored. Volunteering with Center of Hope is different. There are no institutional barriers or regulations that hinder our ability to support the families and individuals who choose to stay with us.
Laurie Rossnagel (staff, UW School of Nursing):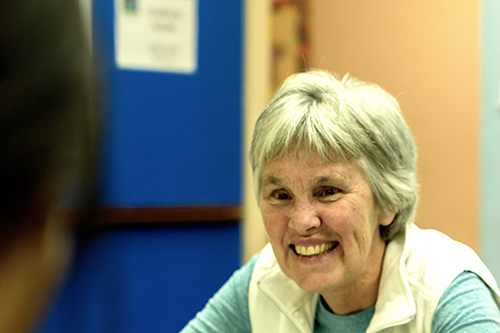 "At the shelter, we sit around a table and talk about everyday life — our kids, school, work, relatives, current events, the best Halloween candy, etc. It reminds me that "homeless" is an adjective and they are so much more than that label. Also, I never realized how many categories of homelessness exist — like sleeping in vehicles, couch surfing."
How is Center of Hope Different?
The rules at the shelter are simply to check in before 10 p.m. each night and check out in the morning by 8 a.m., eat food only in the designated eating room, and no strangers in their rooms. Otherwise, residents are free to make their rooms as comfortable as they like because the shelter is not just a shelter. It is a home.
Toni Booker (staff, UW Information Technology) emphasizes the notion of family as a unique aspect of COH: "Having assigned sleeping rooms and being able to leave your things in a safe place (and not have to worry about them getting stolen) is a huge difference. You also get to know each family. A camaraderie is formed. COH allows the families to use the microwave and there's a place to store their food. We also have a "homework table" where school agers can sit together and complete their school assignments. Volunteers are available to tutor and read to the preschoolers. Another uniqueness is this: we offer them rest. Spiritually, mentally, as well as physically."
How Does It Work?
COH is program of REACH, the mother organization that has provided the funding, resources, and good hearts to make our shelter possible. Together, REACH and the staff at COH work with the city of Renton to form strong alliances between the city government, churches, and other nonprofit organizations in order to make forward strides in the battle against homelessness. In doing so, we had a role in decreasing the number of homeless children in Renton into single digits in one year – from 19 unsheltered children to 5!
Diane Schott
(alum, BS Speech and Hearing Sciences): 
"A negative stereotype of homelessness is that homeless people are lazy, often abuse alcohol and drugs, and are mentally ill to the point of incapacity. People picture the homeless lying around under a bridge or in makeshift shelters in homeless camps. The homeless women at Center of Hope provide for families, are employable and often find employment, and are not lazy. They accept responsibility to be at the church on time and are productive during the day looking for work and housing or working at good jobs."
The notion of growth holds a strong presence at the shelter and is often seen in the progress families make towards finding housing and jobs, as well as within the insights gained by volunteers during their shifts. At Center of Hope, there is room for genuine personable communication between volunteers and families. As a result, opportunities are created for the emergence of understanding and compassion.
 Huskies at Center of Hope
Volunteers, many of who are staff, students, or alums  from the UW, contribute to that open communication at  the shelter. From helping kids with homework to  helping mothers further their career endeavors, there is  no limit to what volunteers can help with. By immersing themselves into an environment that views residents not as "homeless" but as "people," preconceived notions volunteers are re-shaped by personal interactions with residents. Homelessness is a difficult social issue to solve; however, better understanding how diverse situations of homelessness can be — and how they evolve — is an important first step.
One mother described daily encounters with strangers giving unsolicited life advice, such as finding work, which deviate from her actual needs; she is employed. Actively listening with full regard and respect is crucial. When people are in a vulnerable situation, exhibiting sensitivity and remaining cognizant about inequalities they may face are paramount in understanding how to help them navigate current life difficulties.
Cam Scotland (alum, BS Informatics):
"…the truth is that being homeless does not make a person scary — they're still just another person with their own hopes, wishes, and fears."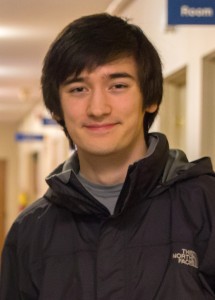 Volunteers are involved in every aspect of making the shelter feel more like a home. We comfort residents on their first night. We rejoice and celebrate when they are invited for interviews. We are there to send them off on their last night as they move into their new place. We are invited to support families on their journey and hear about their frustrations and challenges. We are the listeners. We get to be the helpers.
Volunteering with COH is an opportunity to be part of one city's solution to homelessness. We hear, firsthand, how our residents want to be supported. When we hear about homelessness, we see the mothers and children of COH — the ones who are still here and the ones who have moved on — but most notably, we know hope can be restored.
To learn more or volunteer, contact Laurie Rossnagel at rnagel@uw.edu or Pearl Nguyen at pearl.nguyen08@gmail.com, or go to reachrenton.org. You can also give to REACH through the Combined Fund Drive with charity code is 1481969.
Pearl Nguyen is a UW alum, class of 2014. She is pictured in the featured image with a child who is staying at Center of Hope.