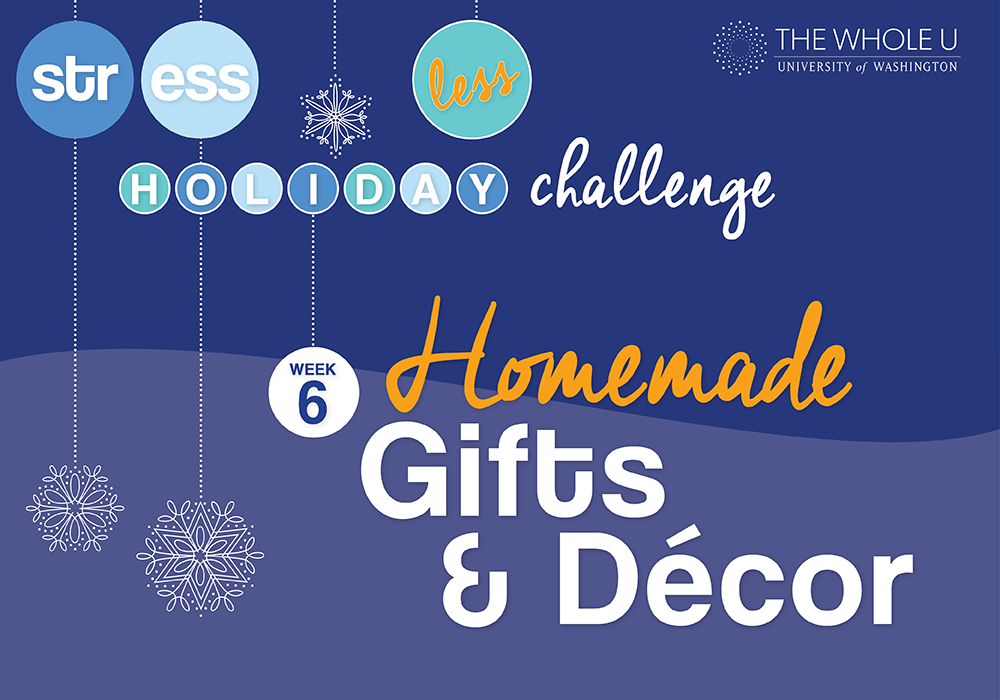 Stress Less Week 6: Homemade Ideas
Welcome to week 6 of The Stress Less Holiday Challenge! This week, we'll explore ways to spread holiday cheer without breaking the bank.
Let's talk presents. Gift-giving is often a huge source of stress during the holiday season. Not only do we have to worry about finding the "perfect" gift for family, friends, and neighbors, but we have to be cautious not to overspend. I'm an advocate of two things when it comes to gifts: experiences rather than material items, and homemade everything. Why? These things are full of thought and sentiment, but they can also be low-cost (or free!). Here are some ideas:
The classic coupon book is always a hit. And you can tailor it to any recipient! For a spouse or partner, include items like "breakfast in bed" or "movie night." For kids, you can't go wrong with "get out of chores free" or "ice cream for dinner." These little books make a special gift that everyone will love.
Food and sweets make excellent presents as well. Who doesn't love receiving a plate of fresh-baked cookies or your signature holiday dinner recipe?
Let your creativity flow with DIY gifts! Take a look at Pinterest to get inspired with how-to's for great stocking stuffers, ornaments, soaps, or candles. This is also a wonderful activity to do with kids.
Take advantage of holiday discounts and sales! If you haven't already, you'll want to check out The Whole U discount page. We offer hundreds of discounts for everything from local restaurants to tickets for all kinds of events.
If you send out holiday cards, you'll find it's getting more expensive every year. Try making homemade cards or keeping them simple. The cost really skyrockets when you add certain touches, so stay away from foil wording and only print on the front of the card. Save a little money by hand-delivering to those you can.
Ready to save more money? Try making your own decorations and spend a day with family or friends creating and decorating.
Step up your tree-trimming game. Use thick, sturdy ribbon (in a wintery color like red or gold) to really make your tree pop. You can also try the classic popcorn or cranberry strung garland (as long as you don't have pets who will mistake your decorations for a treat). All you need is a needle and thread!
Similar to garlands are holiday chains. This is a kid-friendly activity that can serve a dual purpose: it's decorative and can be used as a holiday countdown. Make a link for each day leading up to Christmas and hang it somewhere where the kids can remove one each day. To make it extra special, you can write on the inside of the links for the kids to read each day.
Ornaments aren't just for trees! Make an ornament wreath or fill glass vases for an elegant yet festive look. Repurpose old or dull ornaments with metallic paint or glitter to make these decorations stand out.
You'd be surprised how many decorations you can find out in nature, such as pinecones. When it comes to crafts, pinecones are interchangeable with the ornaments mentioned above. Throw a little paint on them (or don't, they're festive on their own) and toss them in a vase or glue them together to make a wreath. You can also tie a bow and string onto smaller ones and turn them into ornaments for your tree. Bonus: they'll look great next to your cranberry garland!
Do you have a favorite homemade gift or decorating idea? Share in the comments below!