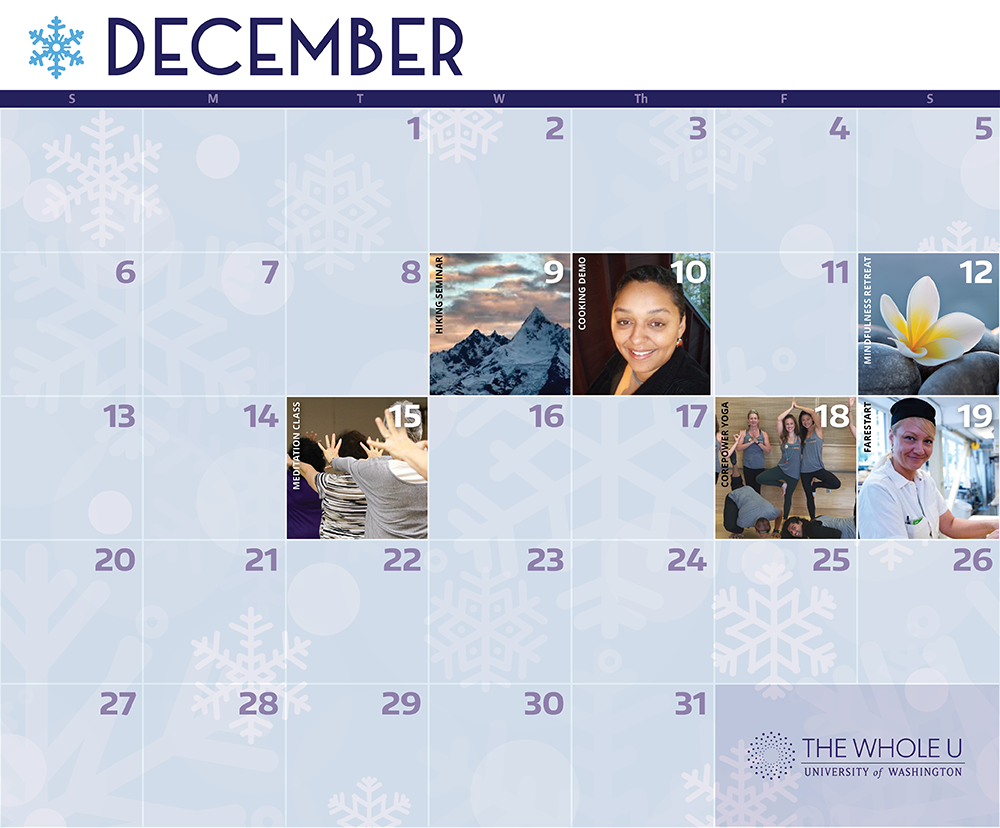 With the end of the quarter and the holidays, December may be the busiest time of the year for faculty and staff. Surprisingly, one of the best ways to de-stress is to carve out time for you. We've got three events coming up that will help you enjoy December to the fullest.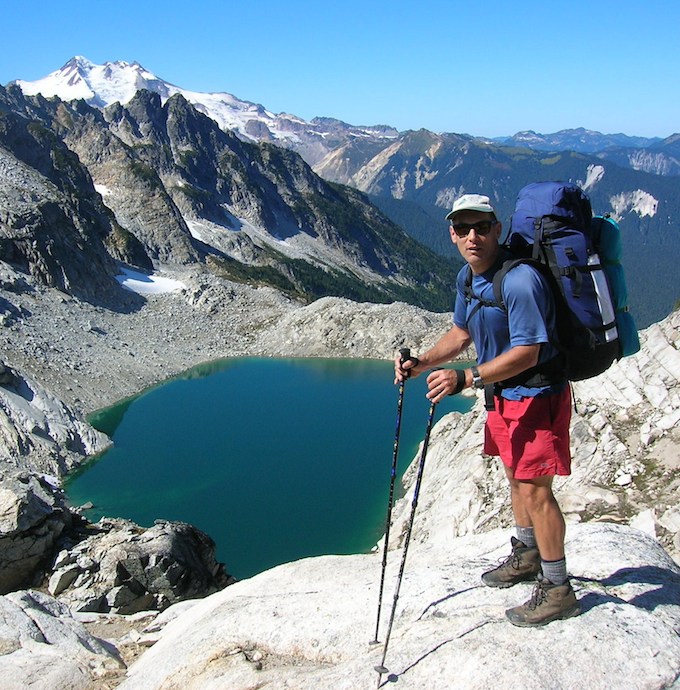 First off, take time to appreciate living in Washington with UW alum and best-selling author Craig Romano. Whether you are brand new to hiking or an avid hiker looking for more, Craig's talk will take you on an inspirational tour of the Evergreen State. Spotlighting trails from the wild Olympic Coast to the sun-kissed Blue Mountains, Craig will give you lots of options. Pro-tip: if you have a hiker in your life, planning a hike for them would be the perfect present. Craig's talk is at the HUB on Wednesday, December 9 at noon. Only a few seats are left, so register now.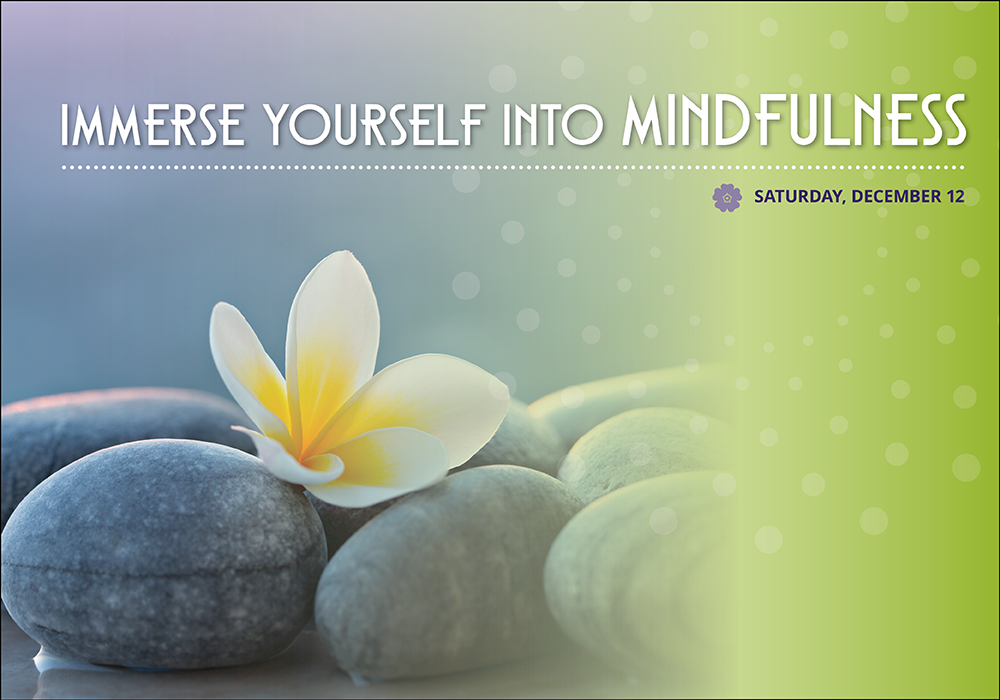 Experience a full day of mindfulness with Tim Burnett from Mindfulness Northwest. Join us for a day of immersion into mindfulness, stress reduction, body awareness, and inner care. Formal practices including body scan, mindful yoga, sitting and walking meditation will be practiced together in silence. The day will conclude with small group discussion and dialog with the instructor on your experience of the day and how mindfulness can be integrated into daily life. The retreat is based on Mindfulness-Based Stress Reduction (MBSR) — a well-researched class that has proved very effective in helping with many stress-related issues. This event is co-sponsored by The Whole U and UW Medicine, so cost is just $45 plus tax. It's happening at the beautiful Center for Urban Horticulture on Saturday, December 12 from 9:00 a.m. – 4:00 p.m. Sign up here.
Another option is to take a break during the day with an hour of guided meditation. Whole U discount partner Art of Living will present an overview of what meditation is and how it's done. Then you'll be able to try out those principles through a relaxing meditation practice. Discover your center and calm at this rejuvenating event. Join us in the HUB on Tuesday, December 15 at noon. Secure your spot here.
Do you know of any other events that will make this December the best yet? Let us know!