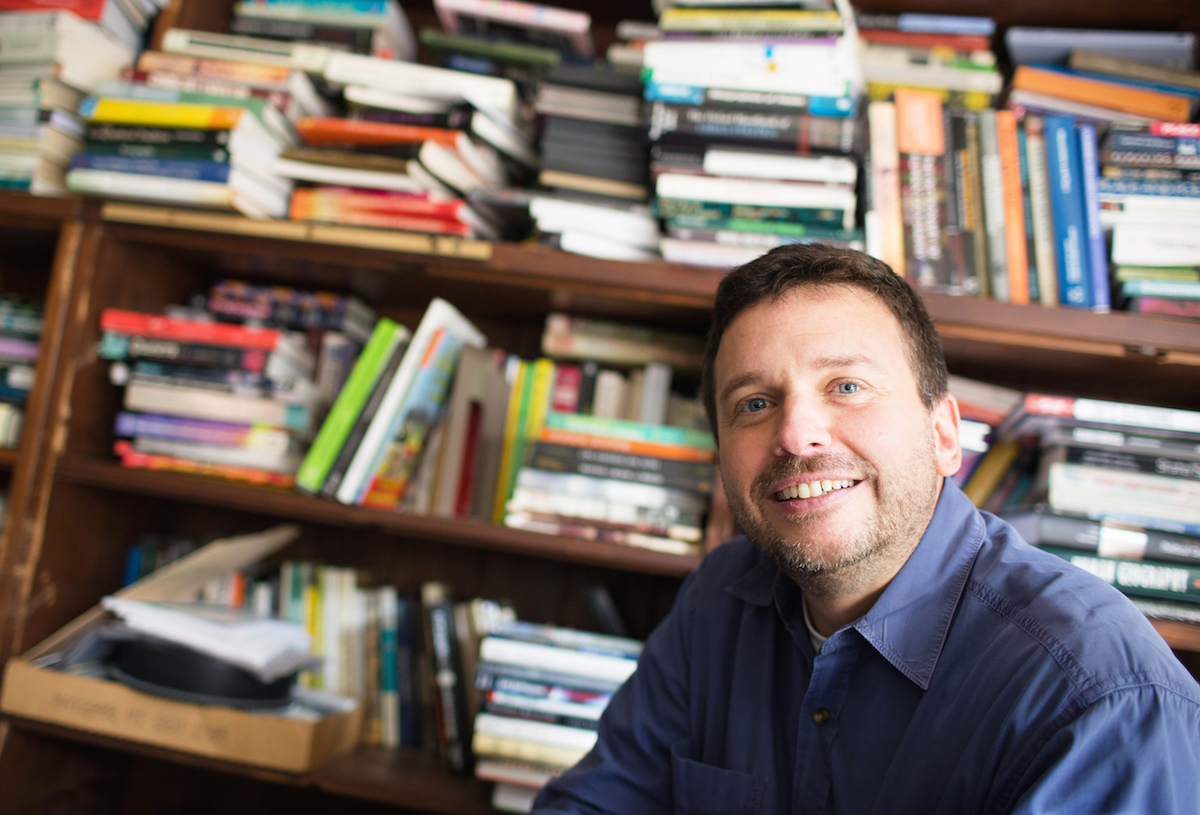 Faculty Friday: Michael Brown
If you visit Michael Brown's faculty homepage, you'll encounter a pensive-looking man in a royal purple shirt — his eyes closed, head bowed, and hands in his lap. The tranquil scene is an oil painting.
"That's a self-portrait," said Brown, a professor in the Department of Geography. He laughed: "I don't take a good photograph, so…"
After finishing his Ph.D. at the University of British Columbia, Brown moved to New Zealand to join the faculty at the University of Canterbury. He hadn't met very many people and didn't have much to do on the weekends.
"After I got my first paycheck, I remember laughing at myself and saying. 'I'm doing exactly the same thing I was doing as a T.A. six months earlier, but for double the pay," he said. "I thought, 'Grad school is over, I can actually have a hobby. I can be a fully formed human being.'"
Local New Zealanders passed the time with sports and gardening. "I wasn't into sports, and I lived in an apartment," Brown said. So when he walked by an art shop one day, he went inside and bought some oil painting supplies.
What started as a fun way to kill time soon became a disciplined hobby. He recreated scenes from the world around him on the canvas. An early oil painting from New Zealand shows two men leaving a pub. Another shows a winding sidewalk leading to an insurance building.
Brown kept painting when he came to the UW Seattle campus 16 years ago. The self-portrait on his homepage is an outlier: he usually paints city scenes and landscapes, mostly around South Seattle.
"Edward Hopper is one of my favorite artists, so I'm obviously inspired by him," he said. "I love the interaction of light and shadow."
Most of his paintings are made in a studio setting, working off of photographs, but he occasionally paints plein air, which means painting live scenes outdoors.
He makes two or three pieces a year, but he hasn't picked up a paintbrush since the summer. This quarter, his weekends are spent reading for a graduate seminar.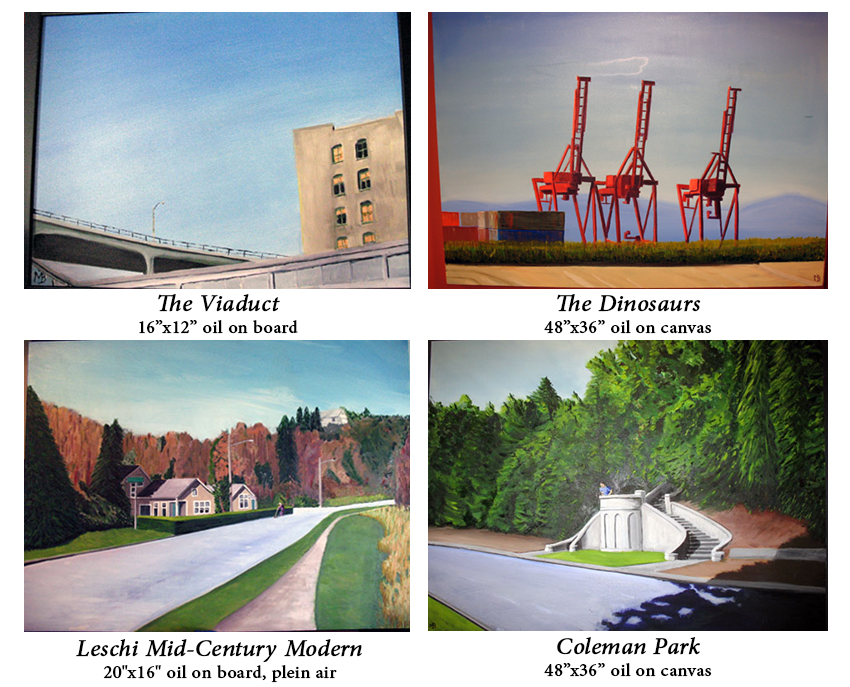 Brown researches the geography of gender, sexuality, and the gay and lesbian community (he's also an adjunct lecturer in the Department of Gender, Women & Sexuality Studies). Along with UW Tacoma Professor Larry Knopp, his current work looks into Seattle's gay and lesbian population during the pre-AIDs era.
While his paintings of Seattle are geographically related to aspects of his research, they serve a different purpose for him.
"The painting is trying to think of Seattle as my home, as a place where I live," he said. "With the research being historical, it's trying to understand what this place I live used to be like."
---
Brown has a B.A. from Clark University and an M.A. and Ph.D. from University of British Columbia. See more paintings on his faculty website.