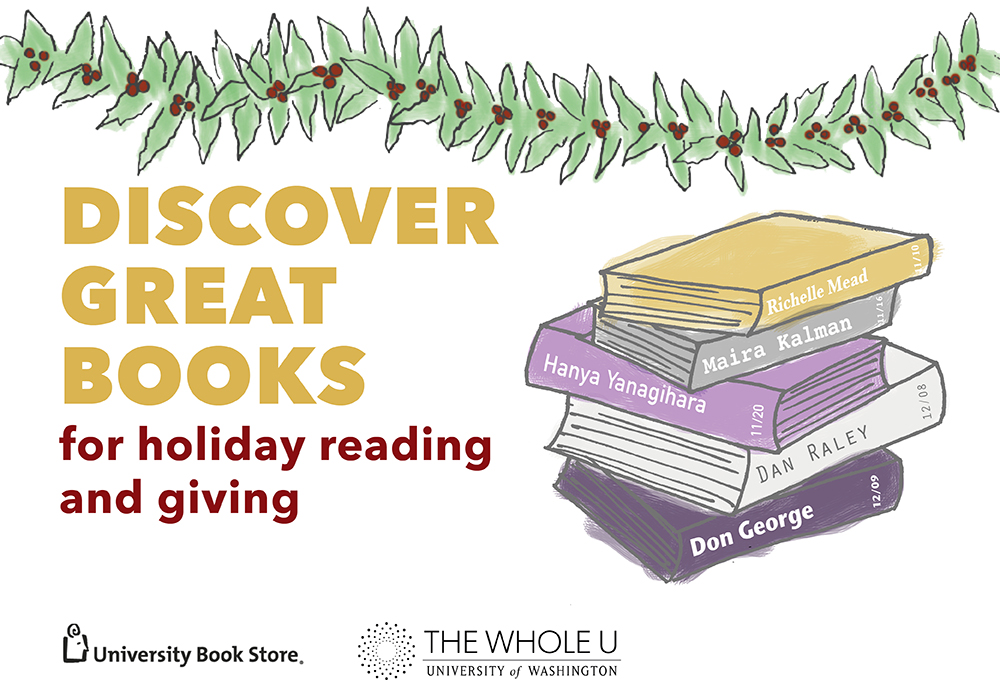 Discover Great Books for Holiday Reading & Giving
Exploring endless subjects and filled with stories for nearly every interest, books are like personally crafted gifts just waiting to be enjoyed. The only thing that could make them even more special? A meeting with a favorite author or signed copy from one of the exciting author events coming up at our U District store.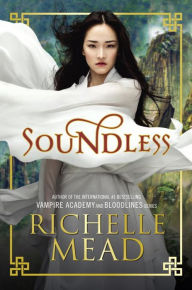 After bringing her bestselling Bloodlines series to a close, Seattle-based author Richelle Mead opens the door to a new world that is just as captivating in her YA fantasy Soundless. Based on Chinese folklore, its adventure centers around a town that has never known sound, a young woman who suddenly gains the ability to hear, and her quest out into the wider world to discover what's going on. Mead will introduce the book to us at a special reading and signing on the day of its release, Tuesday, November 10.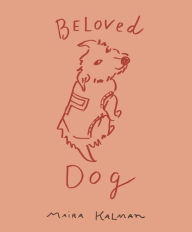 A renowned artist and author, Maira Kalman has brought to life man's best friend in many of her books and works of art. In Beloved Dog, a beautiful and deeply philosophical new collection of essays and illustrations, Kalman introduces the dogs she's loved—reflecting on the joys and lessons of sharing life with them and why they bring out the best in us. If you're a dog lover or you know one, our Monday, November 16 reading and discussion and with Kalman—in conversation with Steve Scher—is not to be missed.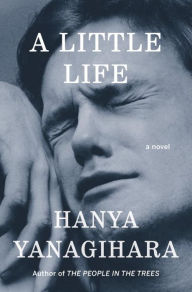 A staff favorite, Hanya Yanagihara's multi-award nominated novel A Little Life chronicles the relationships between four male friends from their college graduation until their mid-fifties. It explores everything from race, homosexuality, loyalty, and success to trauma, memory, and the limits of human endurance. An epic tragedy, it is at the same time astonishing, challenging, and profoundly moving. And we can't wait to dig into it further at a discussion and signing with Yanagihara—in conversation with poet David K. Wheeler—on Friday, November 20.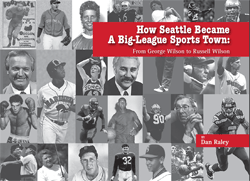 The ultimate history of Seattle sports by sportswriter Dan Raley, How Seattle Became a Big-League Sports Town is the book every Seattle fan has been waiting for. Drawing from Raley's decades of experience covering Seattle sports, the jam-packed history goes behind the scenes of nearly every sport—from football and basketball to hockey and hydro racing—to paint a picture our city's journey from an isolated outpost to a sports mecca. To get a signed copy and hear Raley's captivating stories, join us for a reading and signing with Raley on Tuesday, December 8.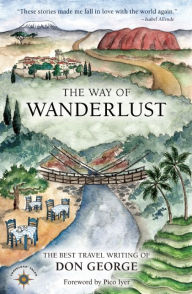 One of the most beloved travel writers of all time, Don George has been exploring the world and writing about it for over 40 years. And in The Way of Wanderlust, his poetic and insightful pieces—spanning the globe and his lifetime—have been collected in one awe-inspiring volume for the first time. For a glimpse of wonders around the world and George's ability to capture their beauty and meaning in a world and life constantly on the move, join us for this discussion and signing with George on Wednesday, December 9.
To find out about more exciting events at University Book Store, check out our full calendar at ubookstore.com/events or sign up for our events e-newsletter today!