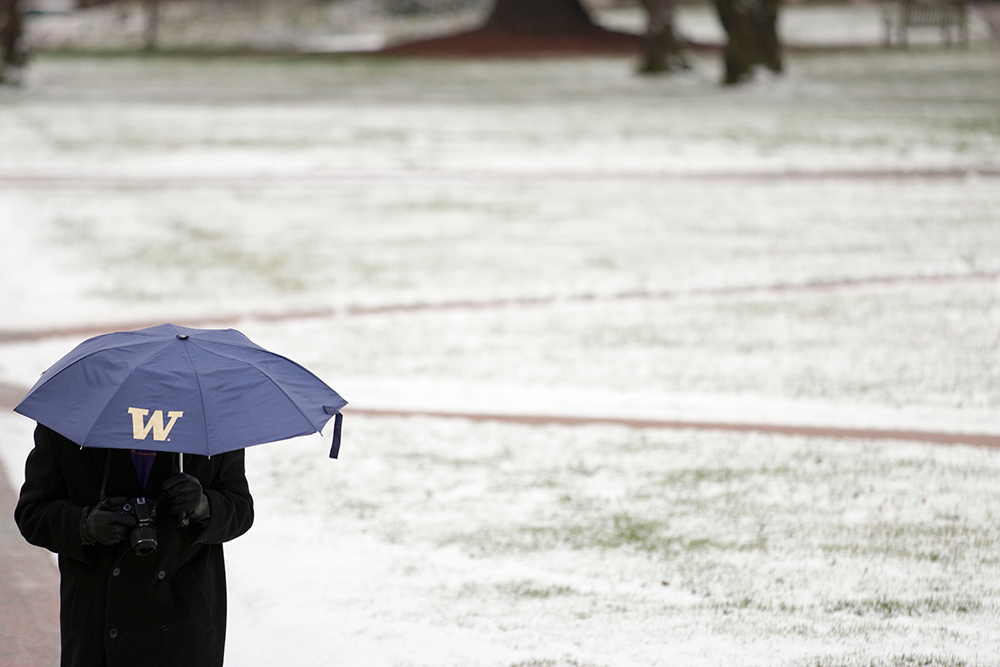 5 Ways to Thrive With Your Fall & Winter Commute
A few gusty storms over the last several weeks have reminded us that summer really is over. The shortest days of the year are ahead. Those long, wistful Seattle summer days come with a trade-off: for many of us, winter commutes mean commuting in less light, much more rain and potentially snow and ice. With inclement weather months ahead, it's a great time to get familiar with some of the resources that can keep your commute reliable and enjoyable.

Sign up for inclement weather information
Nobody likes to be the last one to know something important. If the UW suspends some operations because of snow and you don't need to come in, you're going to want to know so that you can beat your neighbors to the local sauna. Know whether you need to be on campus during suspended operations: learn more here and talk to your manager. On those inclement weather days, UW Alerts will text you the campus' operational status and other critical information. Check out Transportation Services' inclement weather page to get signed up for alerts from UW as well as from the transit agencies you rely on to get around town. Knowing what to expect can save you a lot of time and stress.
Plan other ways to get to campus with Commute Concierge
Did your carpool partner up and fly to Tahiti for the winter? Would you rather someone else take the wheel (e.g. a transit driver) when it's raining buckets or when your steep roadway is totally iced over? Commute Concierge is standing by to plan bus, bike, carpool, vanpool, and walking routes to campus for you. Just fill out their form and look forward to a cornucopia of commute options designed exclusively for you, delivered right to your email.
See and be seen when you are getting around town
It doesn't matter whether you are driving, walking or bicycling — it's critically important that we all look out for each other on the road, especially as the days shorten. When you are driving, make sure to look carefully for pedestrians and bicyclists at all times, especially when making turns. If you are making turns in a hurry, you aren't driving defensively. If you are crossing a street on foot or bike, look at oncoming or potentially turning traffic, smile (we're all in this together!), and wave to signal your intention to cross. Look, smile, wave. The more we all communicate out there, the safer we all are. Give it a shot. I was shocked how well a friendly wave worked at getting the attention of people driving.
Ignore the rain and bike to campus
Over 1,000 UW folks participated in last year's Ride in the Rain challenge, logging bike commute trips through the month of November. Why not give it a shot in this year's challenge, and be entered for a chance to win awesome prizes every week of November? Bicycling through the mist can be totally comfortable with a good jacket, fenders, and some nice bike lights. The Commute Concierge can plan you a route, and the ASUW bike shop can get your bike in top working order. If you're a U-PASS member, you get discounts on awesome bike lights from MonkeyLectric that light up your wheels with pretty pictures. Seriously, they are really, really cool. They make you want to bike in the dark.
Put Husky Nightwalk and UW shuttles in your phone
Need to get across campus or around the U-District to get to your bus stop? Husky Nightwalk and UW Shuttles can help you avoid walking alone in the dark. Go ahead and bookmark the UW Shuttles page, which shows you all the different routes and even has a live shuttle tracker. Husky Nightwalk will send a uniformed officer to walk with you anywhere on campus or to the UW Tower, parking garages, and transit stops between 6:30 p.m. and 2 a.m. Put their number in your phone contacts: 206-685-WALK (9255)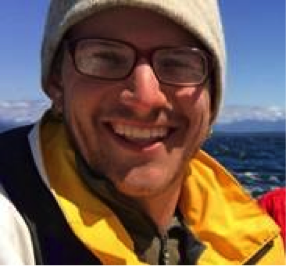 Ted Sweeney is an active transportation specialist for UW Transportation Services. In addition to working to make walking and bicycling better options for UW folks, Ted is on a quest to identify UW's most creative active commuters. Know somebody with a particularly unconventional, human-powered way of getting to campus? Ted would love to hear about it at sweeney2@uw.edu.