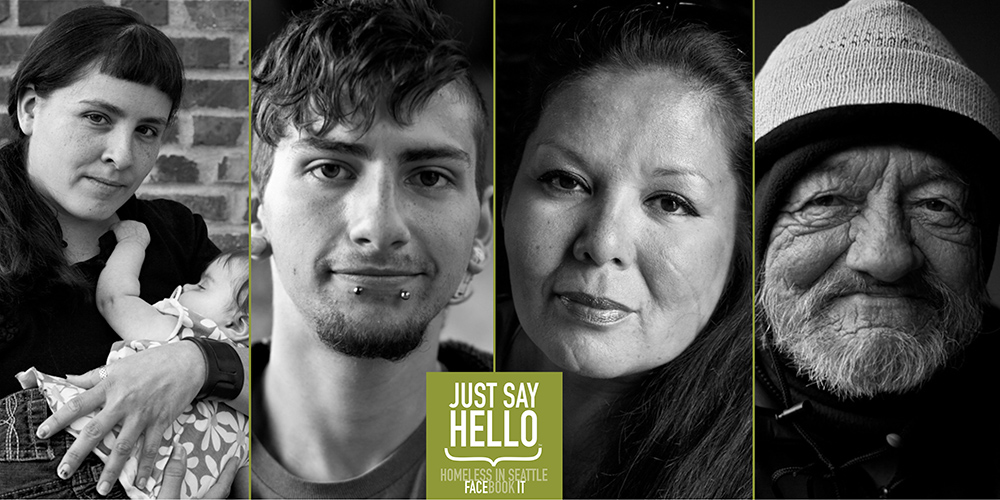 5 Seattleites: This is Why We Climb
On November 18, get ready for a stair climb like no other: the Climb to $10K for Facing Homelessness cosponsored by the UW Combined Fund Drive and The Whole U. As you reach the top of the stairway, you'll see portraits on display, like the ones here, accompanied by unique stories.
We've already raised over $2,200 and our goal is to raise $10,000 and take a million steps! Even if you can pledge but aren't climbing, please register now and make your $10 suggested donation.
Read some stories below, as told by Facing Homelessness founder Rex Hohlbein or directly from the individual.
Please meet Avery Martin.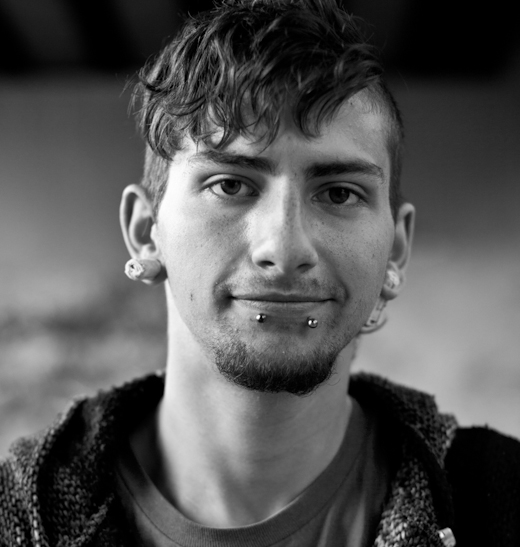 He's bright and charming. He also has plans for finishing school, among lots of other good ideas.
Avery is currently homeless. He sleeps on cardboard just off the road under an overpass.
I asked him how he gets any sleep with so much road noise and he said, "I pretty much grew up homeless under the freeways so I am used to it; in fact, it's comforting to me — the noise helps me fall asleep."
My name is Laura Comenote. Most people know me as Rain Storm.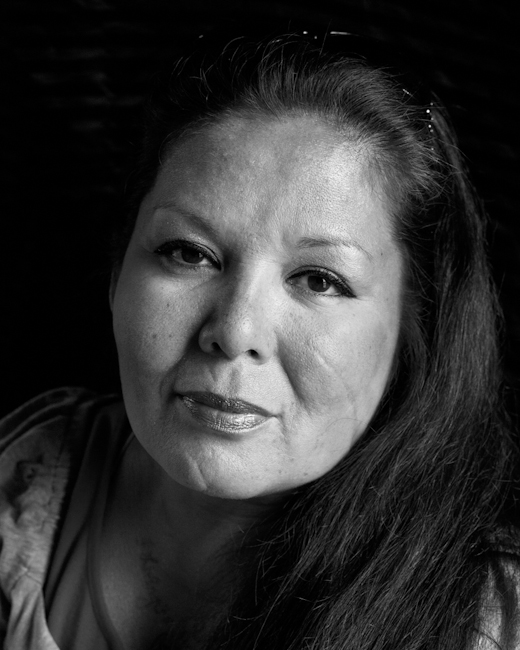 I think it may have been raining the day I came into the world. I am of the Lakota Sioux and Quinault people.
I've been homeless more or less since I was 10 years old. I can't really say homeless is that bad because I've met some awesome people and lifelong friends.
I think I am use[d] to not having responsibility so it's hard for me to be inside. I've also been in gangs because they were like family and I've done my share of being in prisons, jails, and institutions.
I don't believe the street has changed my heart; I still love people, animals, and my God. I think they've all got me through some real rough times.
I love to write poems and stories, even songs. I believe I make a big difference for people. If I touch just one person I've had a better day.
People perceive the homeless wrong. We are all beautiful, sometimes just a little lost.
Mandy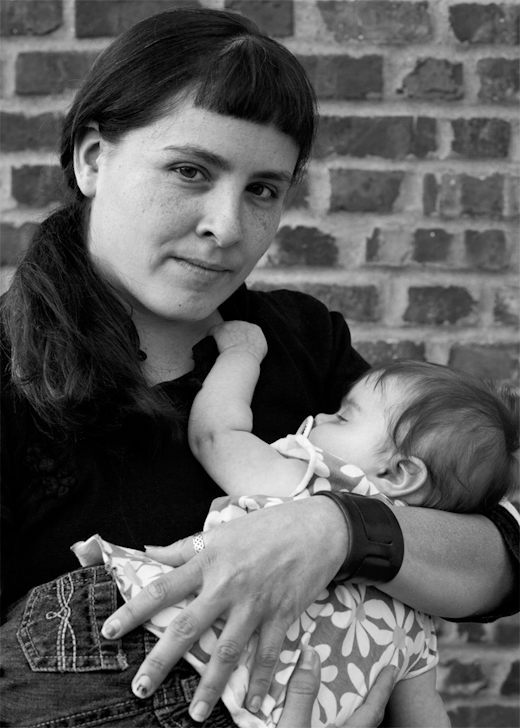 The page is blank next to her portrait on the site, which makes me wonder, what is their story? What issues are they facing?
Facing Homelessness advocates for "just saying hello" and seeing the dignity of the person. Recently I stopped and said hi to the man who stands on the corner of Roosevelt & 65th holding a cardboard sign. I learned his name, that he likes burgers from across the street for supper, that he sleeps in a bus stop, that he needs an ID, and that he's struggled with alcohol. He had a calm vibe, a good sense of humor, and he really wanted to talk.
Please register for the Climb to $10K to bring hope and support to this community. Click on the faces on the Facing Homelessness community page to read more stories.