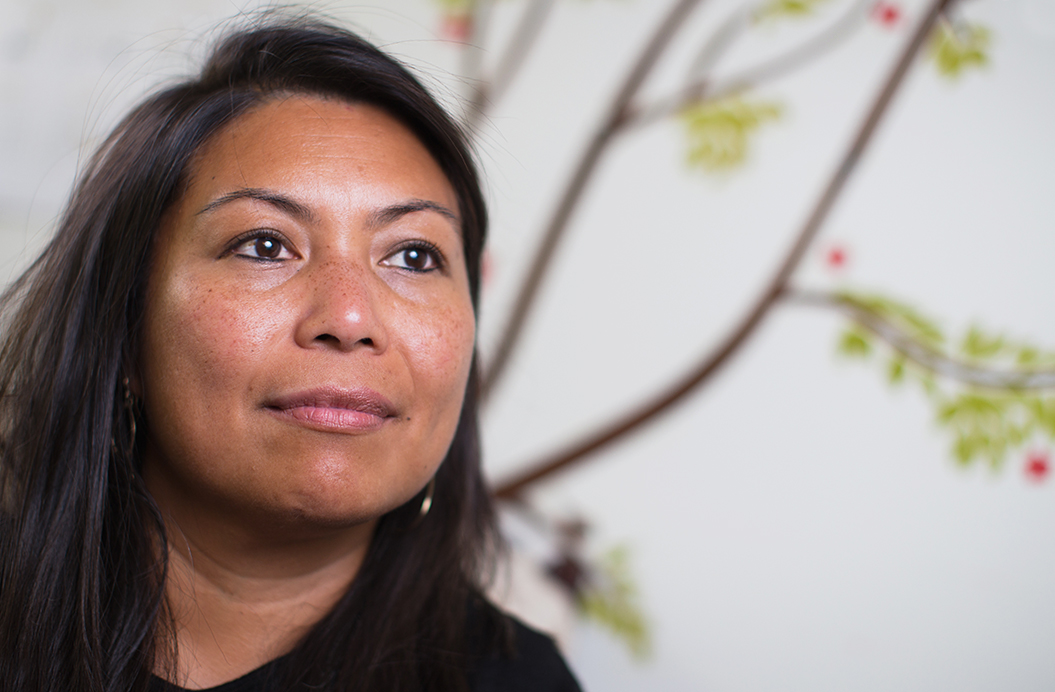 UW Faculty Member Volunteers Her Time for Women in Need
Alice Ryan stays pretty busy these days.
On top of teaching in the School of Social Work, she's a part-time social worker at Seattle Children's Hospital and a full-time mother of two.
She's also proof that you're never too busy to volunteer. For the past year, Ryan has served on the board of the Seattle nonprofit API Chaya.
Based in the International District, API Chaya supports survivors of domestic violence, sexual assault, and human trafficking. The nonprofit caters to members of the Asian, Indian, and Pacific Islander communities.
"The main philosophy of API Chaya is that relationships are tied to culture," Ryan said.
Most of their clients are immigrants and refugees, many of whom aren't reached by traditional domestic violence services (beyond language barriers, they often approach issues of domestic violence differently than Westerners). That's API Chaya's niche: understanding the cultural context their clients come from.
The nonprofit formed out of two separate organizations. The first, Asian & Pacific Islander Women & Family Safety Center, responded to the needs of women and children in the Filipino community. The second, called Chaya (which means "shade" or "shelter" in Sanskrit), offered similar services to the Indian community.
The two centers merged in 2011 and now serve the broader Asian-Indian community, as well as anyone else in urgent need of help.
Ryan, who is ethnically Filipino, felt drawn to the nonprofit's mission. "I'm always looking to promote that community and be involved with that community," she said. "And it intersects with my social work values and sensibilities."
To many people, there's a straightforward solution to domestic violence: leave. But to Ryan, it's not that simple.
"There are so many layers of complexity in relationships," she said. "It's not just a choice of leaving or staying. It's not a binary decision."
Resources are wrapped up in the relationship. Children can be involved. In certain cultures, shame comes with the decision to leave a partner. And if it's an arranged marriage that a person didn't even choose to be in, leaving can seem unthinkable.
Ryan says it gets even more complicated when religion is involved.
"When you say, 'I pledge my oath to be with this person until I die' in front of not just your parents and your community but your God, there is substance to that," Ryan said. "It feels heavy. It has gravity to your heart. So it's not as easy as saying, 'This is over, because you crossed a line.'"
For all these reasons, API Chaya makes it a point not to judge.
"We're not going to say that certain choices are better than the choices you're making, but we want to provide a safety net for you — a safe place, a safe conversation," she said.
While escaping an abusive relationship helps the victim, it usually doesn't address the abuser. That person, says Ryan, has a broken definition of a relationship. "Even if you leave, who's going to replace you after you leave?"
That's why survivor support is only one aspect of API Chaya. Through outreach and education programs, they hope to redefine what healthy and productive relationships look like.
One program, the Natural Helpers Project, trains bilingual members of the community to spot warning signs and mediate situations until further help can step in. Another provides domestic violence trainings for kids and teens.
API Chaya has a full-time staff, but they couldn't fulfill their mission without volunteers — both on the ground and on the board — who donate their free time for a cause they believe in. Alice Ryan found hers. What will yours be?