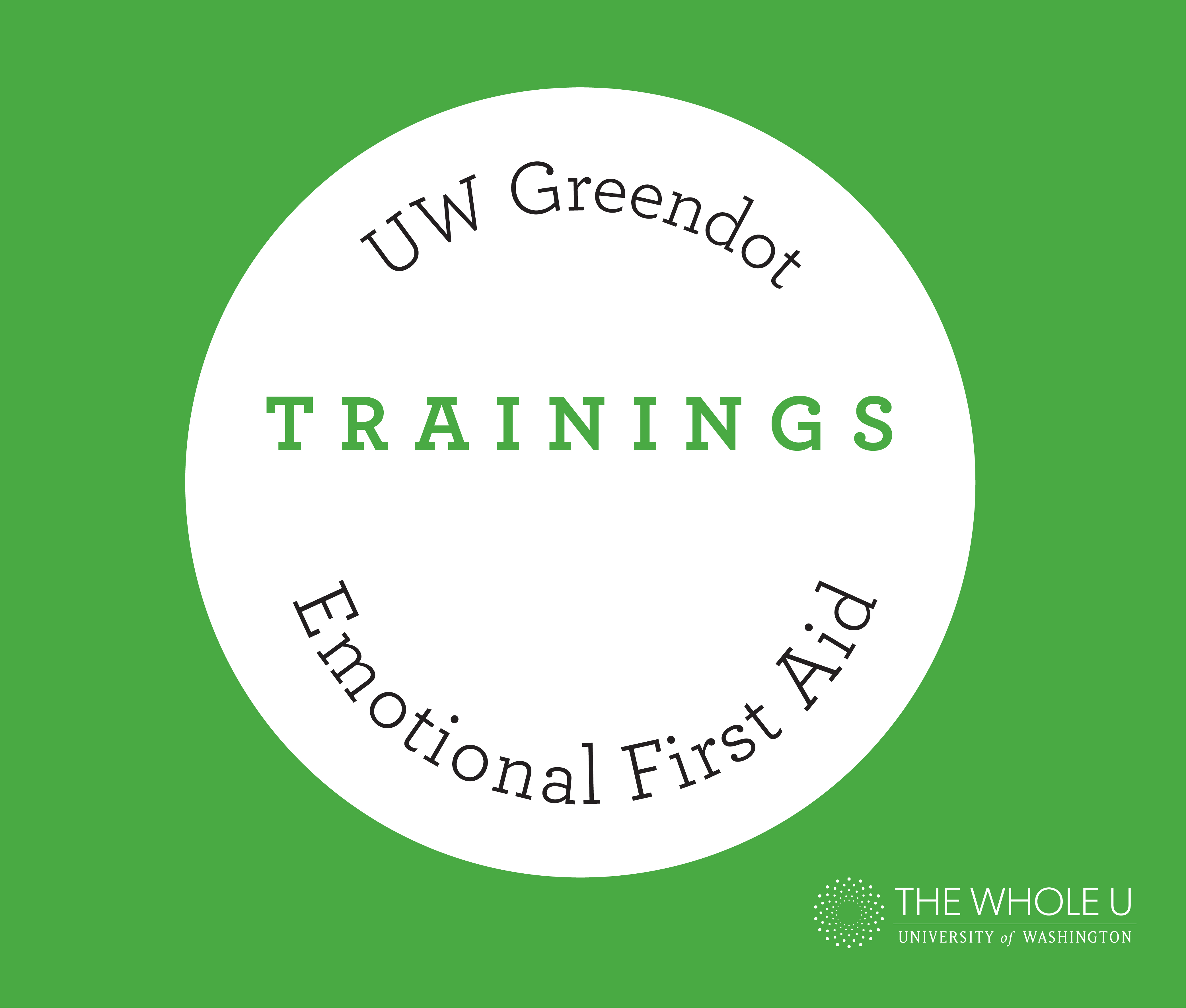 Emotional First Aid Faculty & Staff Trainings
Something isn't right.
You know that feeling. You witness a student berating and intimidating another student, you overhear a co-worker repeatedly crying at their desk, or your department receives a threatening email. These situations might just mean someone is having a bad day, but they could be warning signs that events are leading up to violence.
Preventing violence is possible by being aware of behaviors of concern and knowing what to do when you spot them. When a situation makes you uncomfortable, trust your intuition. It is often mindful UW staff and faculty who are the first to notice behaviors of concern in co-workers and students.
SafeCampus, in partnership with Student Life Health and Wellness and GreenDot, has created a new training on being an active bystander at UW. The intent of the bystander movement is to prepare you to intervene in a way that feels safe to you to prevent violence from happening. We created a special training just for faculty and staff to address some of the challenges they face with students, colleagues, and the general public.
*NEW* UW GreenDot & Emotional First Aid Faculty and Staff Trainings
Wednesday, October 21, 3:00-4:30 p.m., HUB 332
or
Friday, November 13, 9:30 a.m.-11 a.m., HUB 334
Please register here: UW GreenDot and Emotional First Aid Training
The trainings will equip faculty and staff with practical skills to be active bystanders. You will be provided opportunities to learn, discuss, interact, and practice intervention skills related to suicide, depression, sexual assault, anxiety, and micro-aggressions. The training will also focus on how to be an emotional first-aid responder for individuals in distress.
Whether or not you are able to attend these trainings, being concerned about your own or another person's wellbeing can be a difficult experience and you do not have to handle it alone. SafeCampus is here to support you. You can call us 24/7, and it can be anonymous. One of our response specialists will gather details from you and ask what you would like to see happen. Depending on the situation, we may enact immediate steps to make a situation safer. We may also involve our UW campus partners and design a coordinated response.
If someone you know shows signs that they are experiencing, or have been a victim of violence, there are important steps you can take to support them.
Validate: First of all, believe them! Don't immediately question or dismiss their experience
Listen: Keep questions to a minimum and ask how you can help
Reassure: Let them know that it is not their fault that this has happened
Consult: Call SafeCampus to determine what you should do next
Connect: Share with them the resources that are available on campus
Everyone at UW is responsible for helping to create a safe community for all Huskies. When you are concerned, call SafeCampus 206-686-SAFE (7233), and do your part to prevent violence at the University of Washington. You do not need to investigate a situation before you reach out for help.
An additional safety resource for UW faculty and staff can be found with The Whole U discount partner React Mobile. The React Sidekick device is a personal emergency button that can be used to quickly and remotely activate an emergency alert without the need to find, unlock, and dial a phone that may be out of reach. The React Sidekick is the fastest way to reach a wide network during an emergency. It offers students, faculty, and staff enhanced security that complements UW's current campus safety efforts. Click here to check out the discount they offer.
Go the SafeCampus website to learn more about our program, behaviors of concern, and upcoming training options.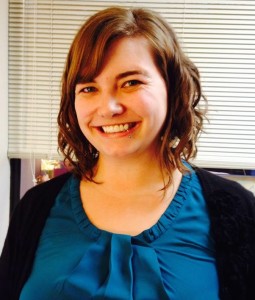 Kiana Swearingen is the training and communications specialist with SafeCampus, the UW Violence Prevention and Response Program. Previous to her work with the UW, Kiana worked as a domestic violence advocate and prevention-ista for 10 years with New Beginnings, a Seattle based Domestic Violence agency. In her spare time Kiana spends her days playing with her feisty toddler son, re-building the glammed-up shed in her backyard, and hiking throughout the Pacific NW.