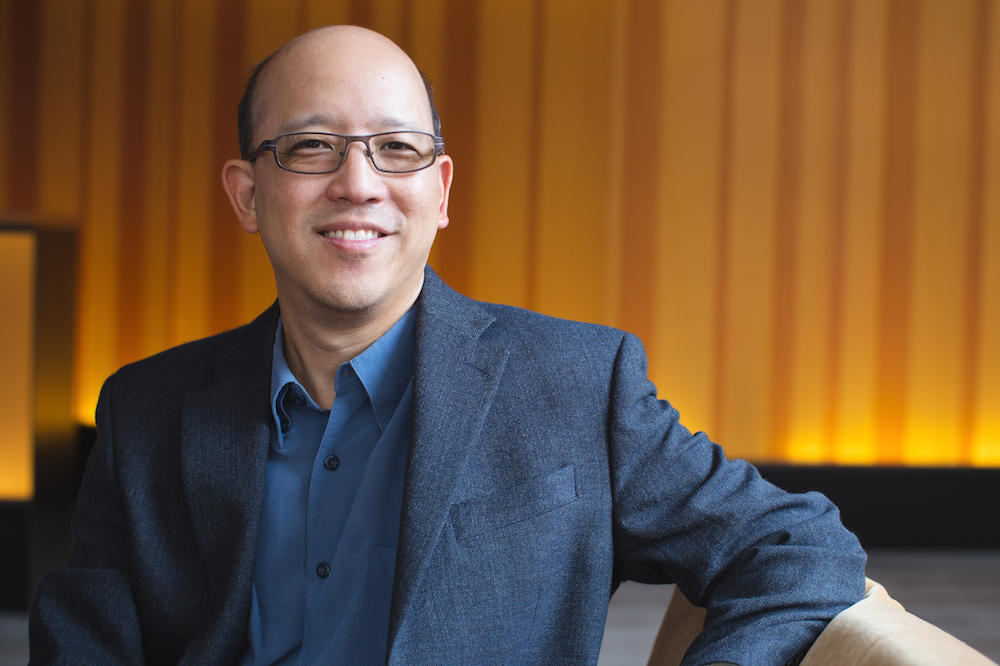 Faculty Friday: Scott Kurashige
History professor Scott Kurashige hasn't always had a passion for the past.
"When I was in high school, history was probably my least favorite subject," said Kurashige, who teaches in the School of Interdisciplinary Arts & Sciences at UW Bothell. "After 10th grade European history — where I learned next to nothing — the AP teacher banned me from taking 11th grade U.S. history. It was probably the best thing that ever happened to me."
It meant he wouldn't have the chance to test out of taking U.S. history in college. And after he enrolled at the University of Pennsylvania, he ended up majoring in the subject.
"The very first thing my professor said as an undergrad was, 'The way we study history in college is nothing like what you did in high school,'" Kurashige said.
The students were asked to write down the name of a famous figure from U.S. history — excluding presidents and military men. "I was stumped," Kurashige recalled. "I think I put Ethan Allen. I knew of him because of some minor thing in a high school textbook, and then there was those Ethan Allen furniture commercials."
The professor's point? The bulk of high school history is trivia. Kurashige happily agreed, and what's more, he felt like most of that trivia was Eurocentric. Scarce were stories about people of color, gender issues, or sexuality. At the same time, Kurashige said, "those issues were all around me. College finally gave me the chance to take these types of classes."
Kurashige doesn't think much has changed in today's high schools — at least as far as his students are concerned. He's found that while incoming freshmen might know that the Chinese helped build the railroads, they aren't familiar with the violence against Chinese workers, or the laws that banned them from entering the country altogether (in effect from 1882 to 1943).
"One of the classes I teach is Introduction to Asian American Studies," Kurashige said. "I ask students, 'How many of you have seriously studied any aspect of Asian American history? I may get one or two hands out of an entire classroom."
But Kurashige doesn't think of this lack of knowledge as an obstacle. Instead, it's an opportunity to show students that history can help them find out who they are, and who they can be in the future — no matter how late in their academic career they embrace it.
After all, that's what history did for him. And since it has a way of repeating itself, it might just work for others.
---
Kurashige has a B.A. from the University of Pennsylvania and an M.A. and a Ph.D. from the University of California, Los Angeles. He serves on the UW Bothell Diversity Council and as a Senior Advisor for Faculty Diversity and Initiatives to the Vice Chancellor of Academic Affairs. In 2011, he co-wrote The Next American Revolution: Sustainable Activism for the Twenty-First Century with author and activist Grace Lee Boggs.