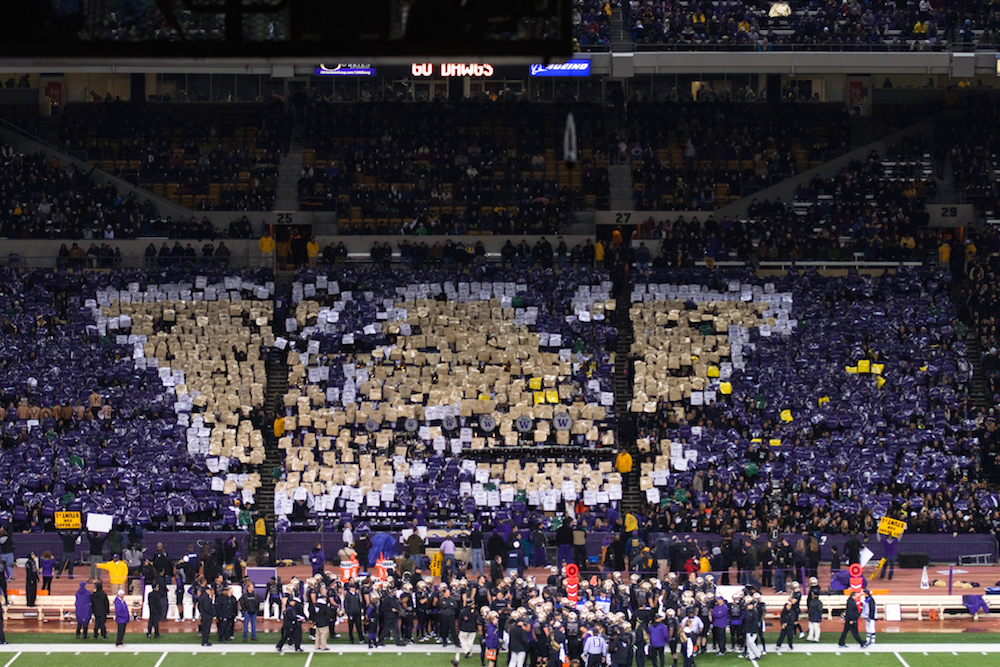 Fall Sports Specials for Faculty & Staff
Autumn is quickly approaching and it's time for the Husky fall sports season! Women's soccer, men's soccer, and women's volleyball have already started, and Husky football is just around the corner. Check out these great deals and discounts for faculty and staff.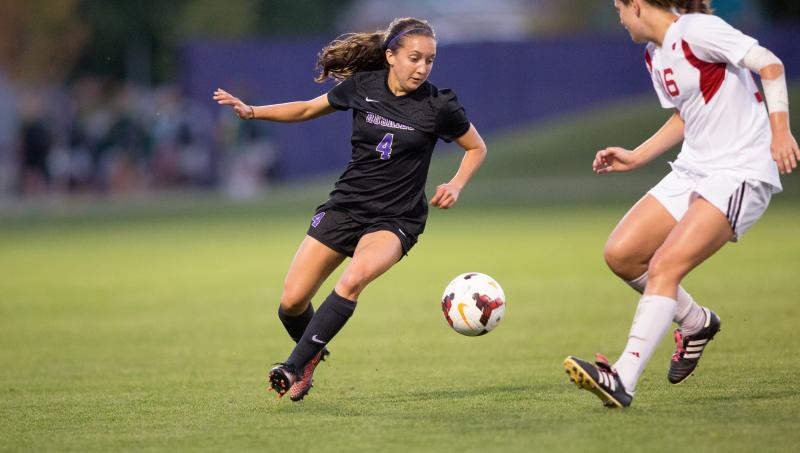 Coming off their fourth Sweet Sixteen appearance in program history in 2014, UW women's soccer is hoping for another great season with head coach Lesle Gallimore entering her 22nd season at the helm. UW enters the season ranked No. 20 in the preseason NSCAA poll­­ and the Huskies were picked to finish seventh in the Pac-12 in the preseason conference coaches poll.
The Huskies are led by a trio of captains: senior goalkeeper Megan Kufeld, senior defender Katey Fawcett, junior midfielder Amanda Perez.  Nine players who started at least five games are returning, as well as 12 players who saw significant minutes (including Pac-12 All-Freshman team honoree Kimby Keever, the Huskies' top returning scorer).
With a great freshman class and three transfers to go with a strong core of returners, the Huskies are looking forward to a great 2015 season. Head to Husky Soccer Field on Sunday, October 25 at 5 p.m. for Faculty & Staff Appreciation Night as the Dawgs take on Stanford. It's also the Breast Cancer Awareness game, so be sure to wear pink!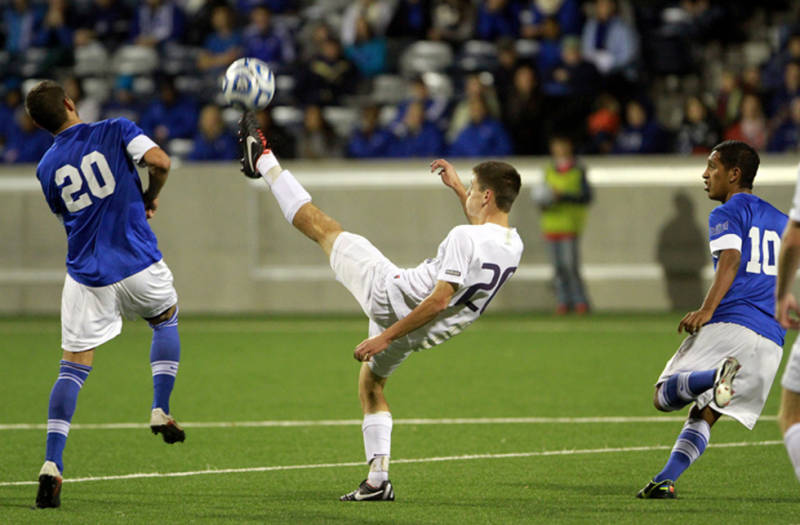 Washington men's soccer will again be among the elite in the nation this season, entering the season ranked No. 10. The Huskies look to get back to the NCAA Tournament after two of the best seasons in program history. In 2013, the Dawgs made their first-ever Elite 8, and last season they spent a couple weeks ranked No. 1 in the nation.
This season, head coach Jamie Clark has his deepest team to date, although he will have to replace four players who have gone on to MLS careers. Mason Robertson and Josh Heard, the top returning scorers with seven goals apiece last season, will be joined by electric freshman David Coly. Seniors James Moberg and Ian Lange will provide stability in the central midfield, while Justin Schmidt is the top returning defender and Ryan Herman will start in goal.
Oregon State heads to Husky Soccer Field on Sunday, October 18 at 5 p.m., which is Faculty and Staff Appreciation Night. Washington will need your support as they look to avenge last year's upset loss to the Beavers and earn an all-important home victory in Pac-12 play. We hope to see you there!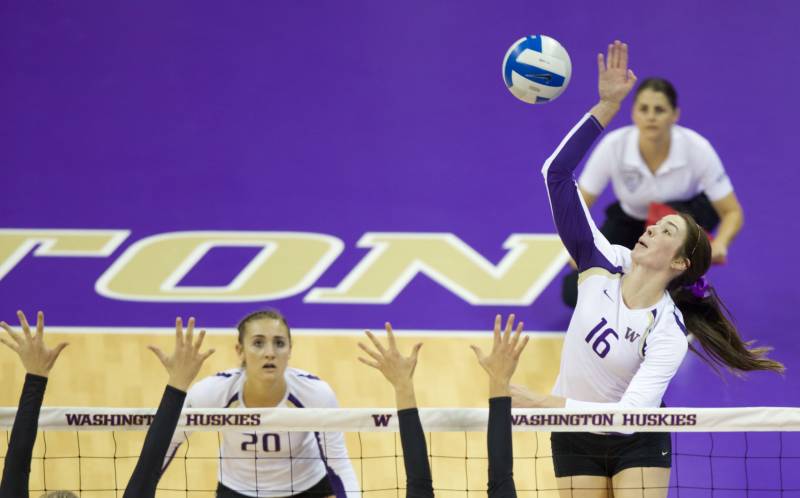 Ranked in the Top 25 every week since the start of the 2003 season, the Husky women's volleyball team is one of the most successful programs in the nation. Washington has advanced to the NCAA Championships for 13 straight years, and expectations are high again in 2015.
Still, this fall is full of big transitions. First-year head coach Keegan Cook takes the reins after spending the past two years as an assistant coach, and UW must move on without two-time national player of the year Krista Vansant. But Washington returns four senior starters, including All-American Lianna Sybeldon and the Pac-12's top defender Cassie Strickland.
On Friday, October 9 at 7 p.m., the Huskies take on Arizona State, picked second in the preseason Pac-12 coaches poll (the Huskies were picked third). Come watch during this Faculty and Staff Appreciation Night as the Huskies look to settle the score!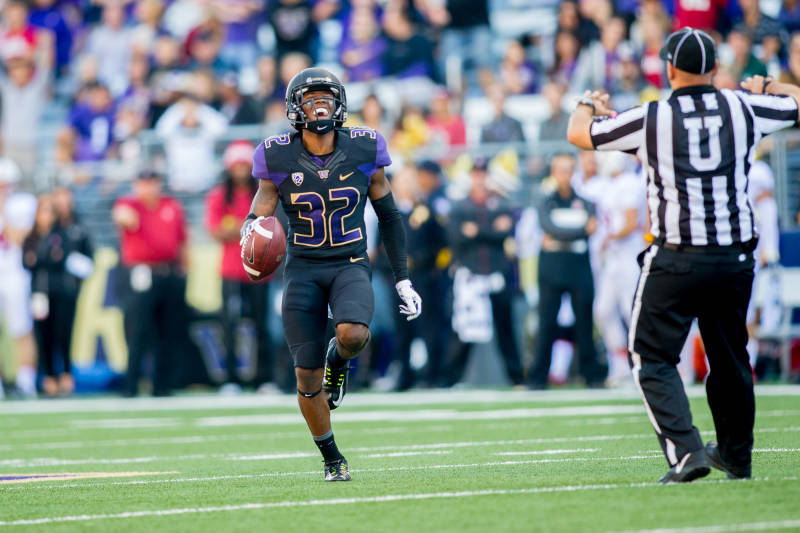 Year two of the Chris Petersen era at UW features a youthful Husky football team facing what's been called the nation's toughest schedule, largely due to the rigors of the nine-game Pac-12 Conference schedule. Washington's roster includes just 13 seniors, while there are 50 freshmen and redshirt-freshmen headed into the season.
The UW will spend most of the month of September at home. After opening on the road at Boise State, we play at Husky Stadium for three straight Saturdays (September 12, 19, and 26) before returning to the road. This season, eligible UW Faculty and Staff can receive up to two Husky Football Season Tickets at a 20% discount in select seating areas. In addition, a special single game Group Ticket discount is available for the September 12 and September 19 Husky Football home games. Secure your seats by calling the Husky Ticket Office at (206) 543-2200.
This fall is an exciting time to be a Husky fan, so be sure to take advantage of the Faculty and Staff Appreciation games. Visit gohuskies.com for more information regarding the schedule, promotions, giveaways, and themes.