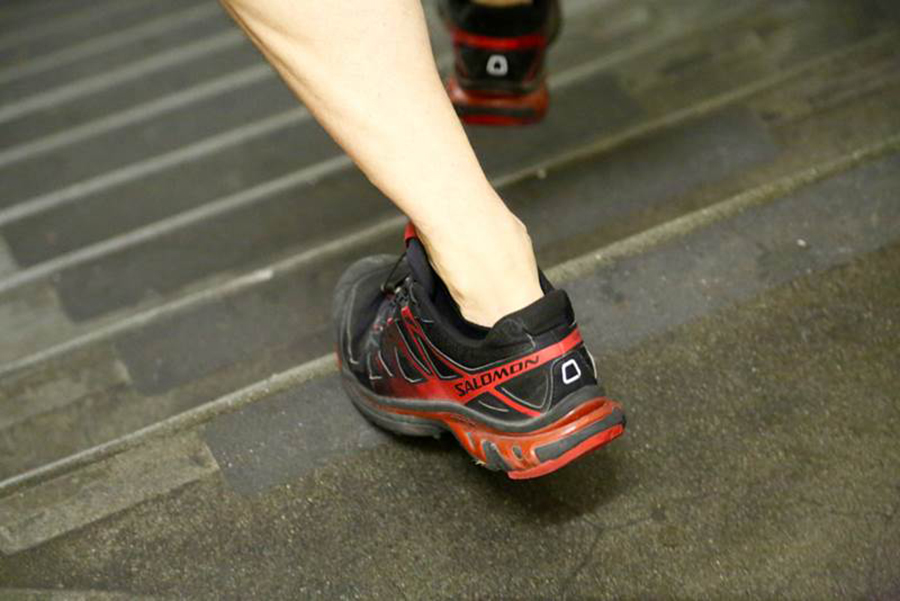 One of the best ways to stay healthy during the workday is to hit the stairs. Whether you are on the go or just trying to take a break from a fast paced work environment, stairs are a smart way to get moving. Harborview Medical Center (HMC) is a level one trauma center so this is especially true for us.
On August 19, The Whole U and HMC held a stair climbing clinic with PJ Glassey. Glassey, a competitive stair climber, informed and entertained an auditorium full of HMC faculty and staff with proper stair climbing techniques. He covered how to use railings for your advantage while climbing, how to skip steps for better performance, and how to properly walk down flights to avoid injury.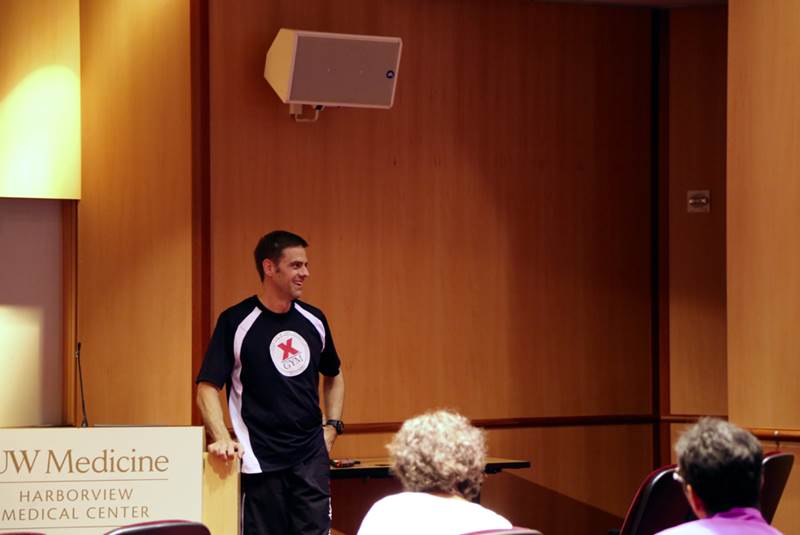 Faculty and staff were inspired by the event and PJ's down to earth and friendly nature. One attendee said, "PJ Glassey was awesome! He is such a positive and motivating person, was fun to listen to and offered lots of practical tips for us. Thanks for bringing him to HMC campus!" After about half an hour of training, PJ took the staff members to the center tower stairwell and showed them all how it was done on real stairs.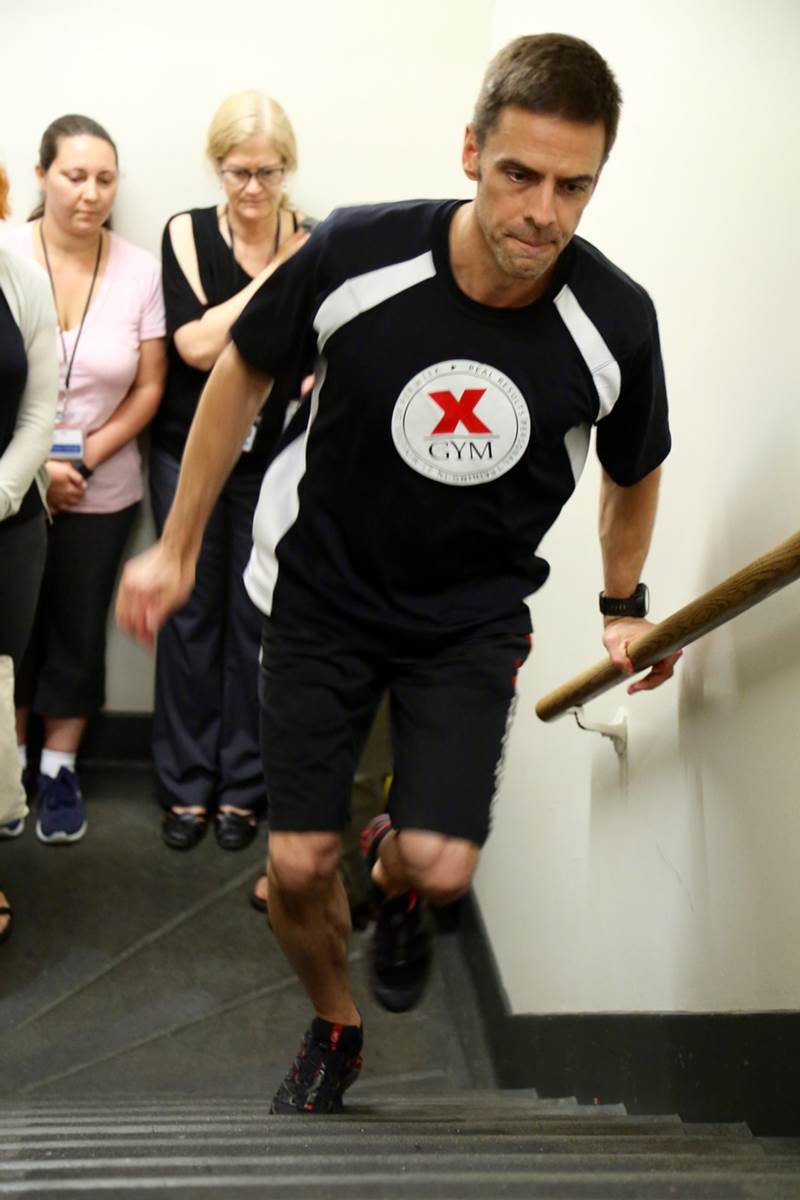 Are you ready to commit to climbing? Sign up for the Step On Up Challenge to take the stairs when it's convenient for you. Reach the height of the Space Needle, Mt. Baker, or Mt. Rainier and earn virtual medallions along the way. If you reach Mt. Rainier before December 31, 2015 you will be eligible to win a MOVO fitness tracker.
See you on the stairs, Harborview.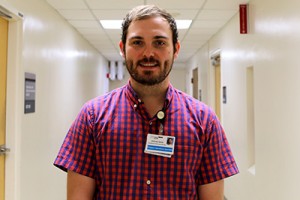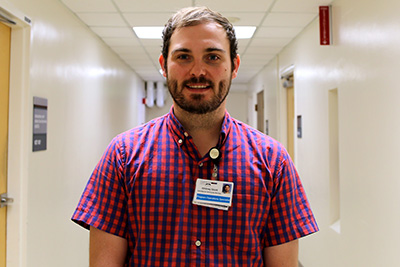 Whitney Gould is the program operations specialist for Harborview Recognition and Volunteer and Community Services. His duties include photography, web editing, film making, event planning, and social media strategy.  He enjoys music, running, and simple design.