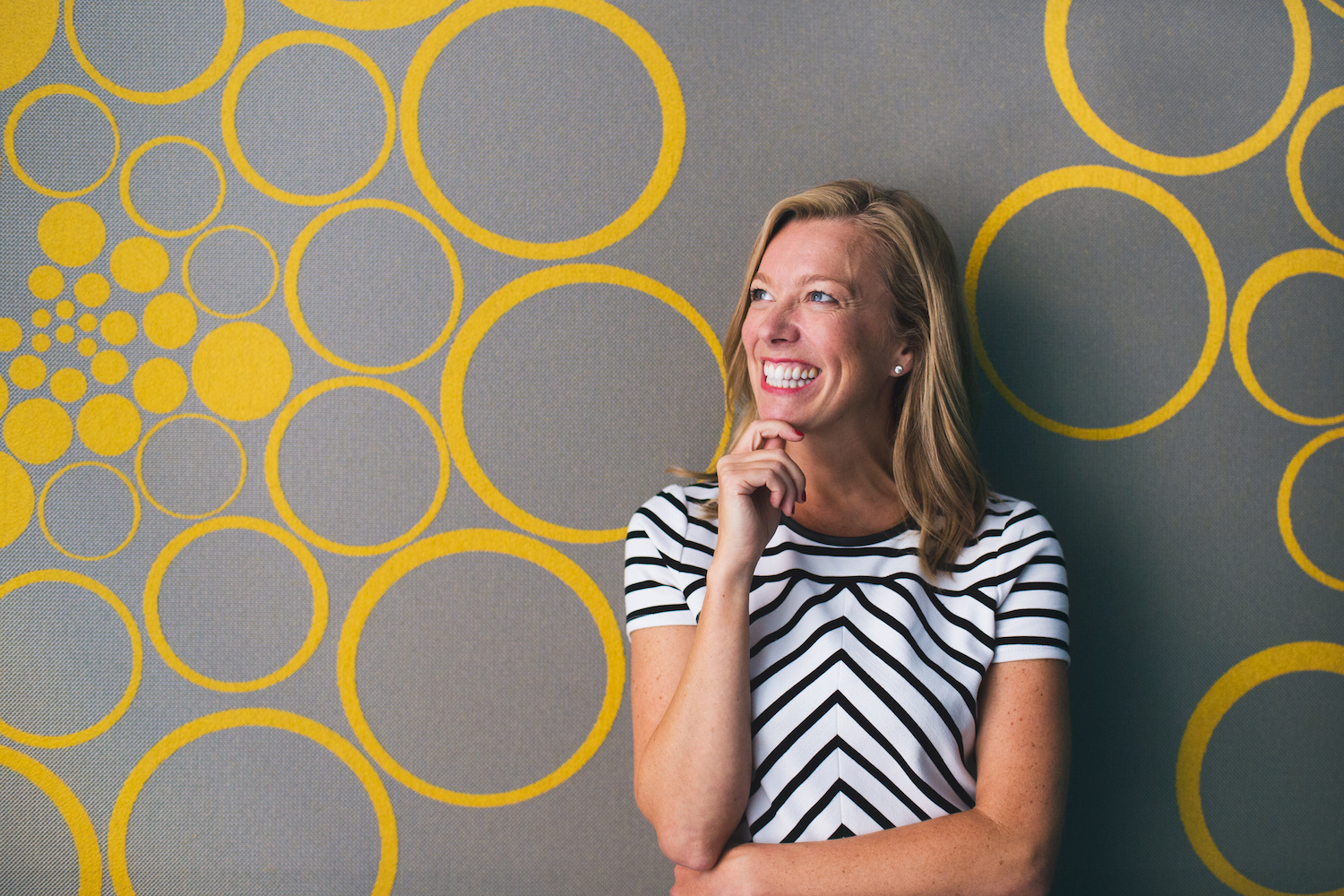 Faculty Friday: Allison Hintz
Show of hands: Who here hates math?
You won't need a calculator to see that the number is big. One survey found that a third of Americans would rather clean their bathrooms than do a math problem, and more than half of children polled said they would rather eat broccoli.
Are some people just not meant to ace algebra? Are they destined to despise digits?
Allison Hintz wants to put a big, red 'X' through that way of thinking.
"I genuinely believe that all people are brilliant mathematicians," said Hintz, an assistant professor in UW Bothell's School of Educational Studies. "If math is about getting the right answer, that will tell certain people they're good at it and others that they aren't. But that's really just a small part of what mathematics is."
Forget square roots and geometric proofs. Think bigger. "Math is a way to understand the world around you," Hintz said.
For that reason, she thinks of math not just as a subject but as a discipline. That means students should do what mathematicians do: seek out and solve real-world problems (after all, "This isn't useful in my life" tops the list of complaints about the subject).
Elementary students might be asked to count the steps on a sidewalk and the plants in a garden and the bricks on a wall, turning the abstract idea of math into something real and relevant.
In their 2014 book Intentional Talk, Hintz and UW College of Education professor Elham Kazemi explore how teachers can engage students about mathematical ideas. The takeaway? Math should be a conversation, not just an accuracy test. When students discuss their ideas and the ideas of their classmates, Hintz says they experience deep conceptual learning and develop a positive relationship with the discipline.
In the video below, we asked Hintz to share an example of how teachers do this. She showed us a visual exercise called quick images, which helps pre-service teachers learn to facilitate discussions and pushes children to see numbers in new ways. Play along, and don't be intimidated: it's not about how well you do — it's about how you do it.
---
Hintz has a B.A. from Washington State University and an M.Ed. and Ph.D. from the UW.