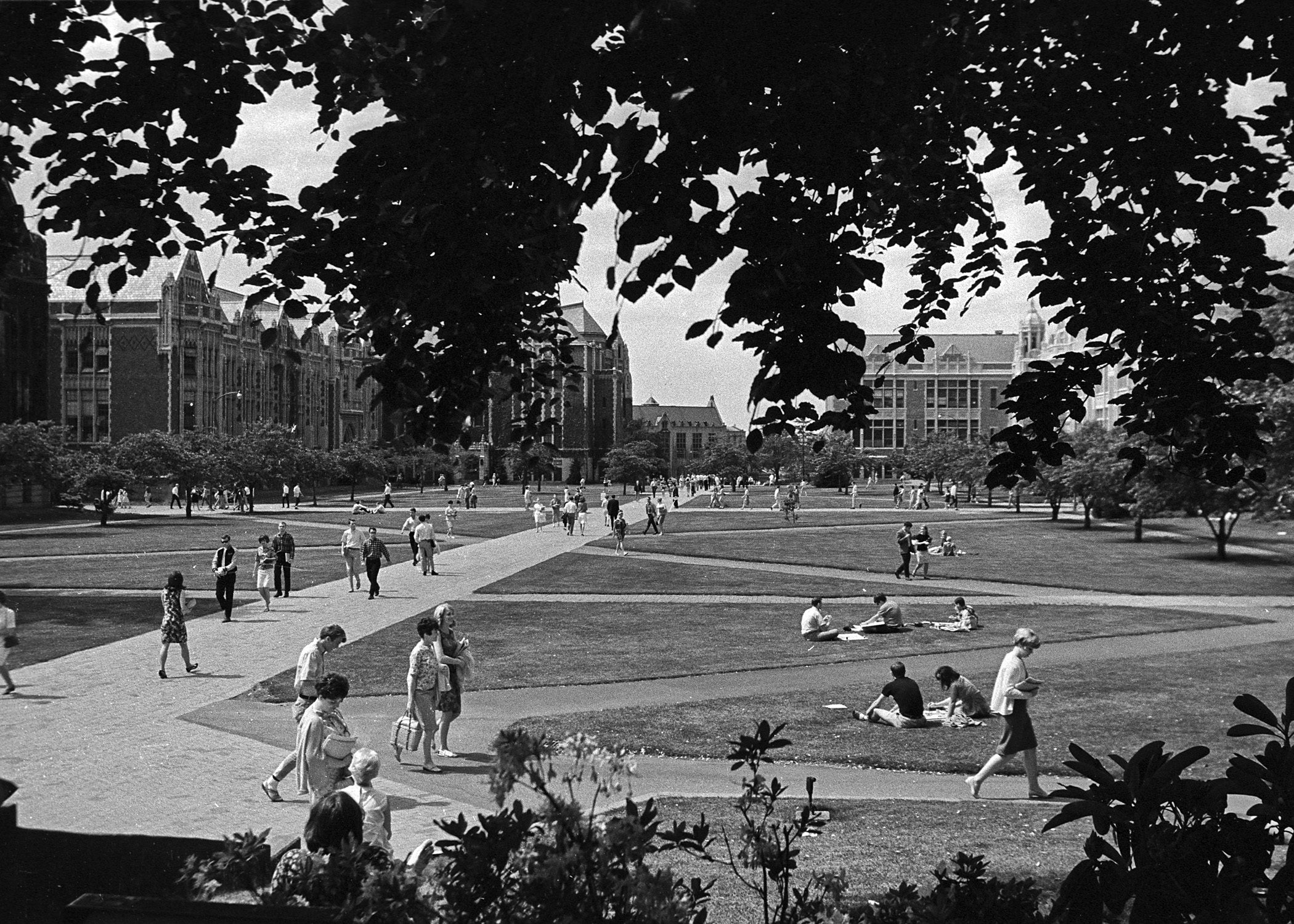 Four 25-35-Year Staff Members Share Reflections
UW staff members make a phenomenal impact on the life of the University. Whether it's in the realm of research, in the lives of students, or in unit achievements, staff members support the mission of UW every day. We wanted to celebrate employees whose time here spans decades and whose commitment to the community is notable, so I asked four long-term staffers to share their career reflections.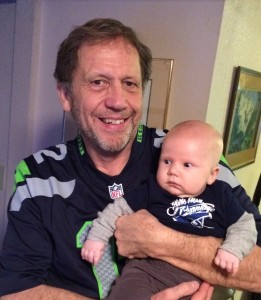 John Templin spent 22 of his 25 years at UW with the Capital Projects Office (CPO) and is now a facilities specialist in the UW-IT Communications Infrastructure group.
In ten years, when you reflect on your career here, what will you still be talking about?
I will remember the relationships I've had with some outstanding individuals that could keep their sense of humor and focus, and maintain decency in challenging work environments.
What's your most vivid UW memory?
About 15 years ago, I was in the attic of the Music Building trying to find pathway for some mechanical piping in support of a remodel. I was walking on a board pathway across the ceiling joists in the dimly lit attic when someone reared up in front of me shouting, "Don't call the cops!" I don't think my feet touched a solid surface until I was in the lobby and could get to a phone. This was a person who had figured out how to get into the attic and was living there. As soon as the police officer saw him, I realized he was a known entity — a campus "regular" and no real threat — other than to my heart.
What's your proudest moment at UW?
I've been involved in the upgrading of many physical spaces, but I've come to realize that the most lasting impacts are investing in my colleagues — in helping them succeed and in putting systems in place that make us better stewards of our resources.
In your mind, what does UW do best?
What we do best can be seen in how much funding (in the billions) is brought in for research. I'd like to think I have taken part in providing the physical environments, and now as part of the group that provides the connectivity for those environments, I've participated in helping recruit and retain top-notch faculty, who in turn bring in the research dollars.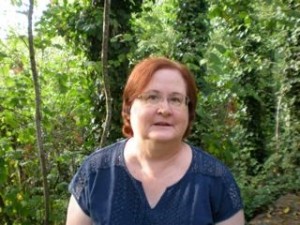 Susan Martin is an administrative assistant at the UW and VA Puget Sound Health Care System and has been at UW for 30 years.  
What drew you to work for UW, and what made you stay? 
I wanted a career that was related to education or health care, and when I interviewed with the UW Department of Psychiatry and Behavioral Sciences I felt it was a perfect fit. I stayed because I could not imagine a more rewarding career anywhere else.
What's your proudest moment at UW?
My proudest moment was when my supervisor, Dr. Murray Raskind, professor of Psychiatry, took a position at the UW-affiliated VA Puget Sound Health Care System and arranged for me to stay on as his assistant.
What's your most vivid UW memory?
The 1987 collapse of Husky Stadium [while under construction, a section fell]. I heard an enormous crash one morning and feared a small plane had gone down. I ran to the window and was astonished to see a pile of twisted metal that was supposed to be the new addition. Our office had a great view, so we had people coming in for the next several weeks to take a look.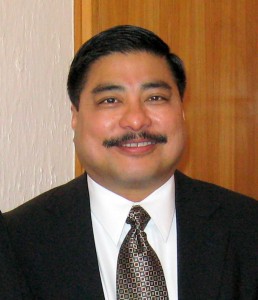 Joseph Meno, MBA, has been with UW for 30 years. He arrived here as a student, became a research scientist, and this month steps into the role of director of Finance and Administration in the Department of Urology in the School of Medicine. His research has afforded him opportunities to publish, and his work appears in many peer-reviewed publications, including Stroke, Journal of Neuroscience Methods, and American Journal of Physiology.
What initially drew you to work for UW, and what made you stay? 
I attended UW as an undergraduate majoring in biology. When I was a senior, I volunteered in a neurosurgery research lab. The chair of neurosurgery, who was the principal investigator of the lab, was brilliant and passionate, and the atmosphere was infectious. He offered me a permanent staff position and served as an invaluable mentor.
What's kept me here is the academic mission. I've spent my entire career in the School of Medicine. It's been a wonderful journey – from a scientist learning about all aspects of academic medicine to where I am today as the director of Finance and Administration. Quite a broad spectrum of challenges and opportunities along the way that have made for a very fulfilling career.
What's your proudest moment at UW? 
My proudest moments have all involved team triumphs – whether it be meeting a hard deadline on a grant submission or implementing innovative programs that have led to improved patient care.
Can you give me a snapshot of your career path at UW?
I'm a native of Guam, and as I mentioned, I came to UW as a student. As a staff member, I've been increasingly responsible for all research, operational, and budgetary aspects of a large multi-disciplinary research group. After spending years as a scientist, I made the difficult decision to transition out of research and obtain an MBA.
My first job away from the lab was manager of operations and finance in a comparative effectiveness, cost, and outcomes research center. There I was exposed to clinical trials research. Then I took on the role of practice manager for the Department of Radiology at Seattle Cancer Care Alliance. I've been in the Department of Surgery for four years as the administrator for the Divisions of Transplant, Vascular, and Pediatric General Surgery. On August 24, I start my new role.
What's changed the most since you started here?
Funding for research is a lot more competitive, and the health care environment has seen significant changes. But change is good. And UW has maintained its place as one of the premier academic institutions in the country, adapting to ever-changing conditions in large part due to its dedicated and forward-thinking community of faculty and staff.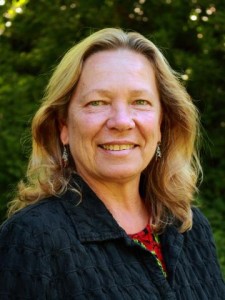 Dr. Ruth Johnston is an associate vice president and chief of staff for Planning & Management. She also leads UW Organizational Excellence and oversees UW Sustainability and the Business Diversity Program. She earned a Ph.D. in Organization Development and Higher Education while working at the UW. Dr. Johnston has been with UW 35 years and will soon be celebrated by her colleagues for her many accomplishments as she reaches this milestone.
Picture yourself 10 years from now. When you reflect on your career, what will you still be talking about?
I believe I'll be consulting in higher education, doing much of the work I currently do – strategic planning, leadership development, process improvement, and building teams. I'll be talking about the wonderful opportunities I had throughout my career to learn, try new things, take risks, and see people grow. I'll be talking about the UW Sustainability office and the incredible support provided to this effort by students, leaders, faculty, and staff on all campuses, in Intercollegiate Athletics, and in the hospitals. And how much fun it was to bring faculty and staff together to learn the expertise each brings to problem-solving and making their unit and UW better.
What's your proudest moment at UW?
I can't pick one. In Housing & Food Services: leading the development and implementation of a NW leadership conference for students. In Conference Management: planning the medical community conference, the World Congress on Pain where 3,000 physicians, researchers and experts from around the world gathered. In Training & Development (now POD): offering university-wide leadership development workshops with experts from around the U.S. In Financial Management: developing a Human Resources framework including values, employee and leadership development, and strategic planning.
More recently, the two and a half years spent in the School of Nursing resetting daily operations and strategic framework, and in Tacoma, Interdisciplinary Arts & Sciences helping with shared governance and lean process improvements. The work here at the UW is so important and I'm so proud to be a part of it. I feel very fortunate to have had these opportunities and support from senior leadership to engage in them.
Is there one career highlight that really stands out?
Watching staff blossom and grow, achieving great things within an organizational structure that respects its people and encourages personal and professional growth. Boundless opportunities for others' success.
What do we, as a culture, need to hang on here at UW, and what do we need to evolve to meet the changing needs of today?
Valuing people and engaging them is key. Create one administration in support of the core missions. Streamline, reduce, improve, and modernize. Create a culture of valuing the work done by all – we need each other to be the best UW. Engage students more in the living learning lab of this campus. Improve our business diversity. Get rid of old systems and reliance on paper!
Thanks to each staff member for sharing memorable moments and unique UW wisdom. We are lucky to have you!