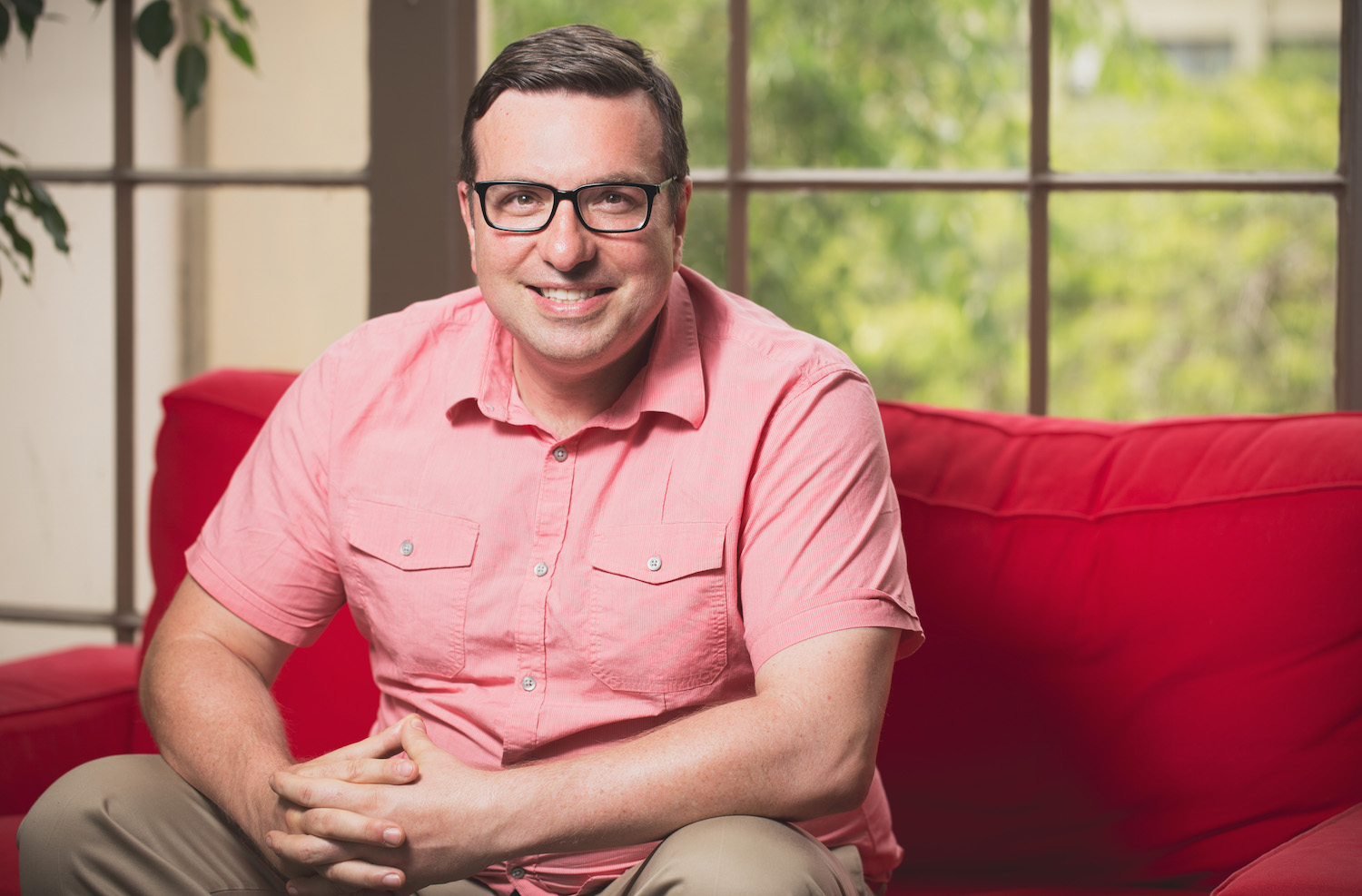 Don't let the desk job fool you. Daren Wade is a man on the move.
After work on four days a week, he leaves his office in the Harris Hydraulics Lab and drives to Zumba class, where he shows a group of eager dancers how to hop and bop to the beat.
On Wednesdays, he goes to an extra class at lunch. Add in the Saturday morning session and Daren teaches a total of six Zumba classes a week.
"People joke that it's like Clark Kent. I have these dark-framed glasses. I whip them off, put on my Zumba gear, and run out and start teaching class," Daren said. "Then they see me come back out, put my glasses and dress clothes back on and leave."
Daren is the director of the Global Health Resource Center, where he works with staff, faculty, and students to organize programs and events for the Department of Global Health. He got his start at the UW with temp work and a part-time job in 1999. On the side he acted in a sketch comedy group called Pork Filled Players.
He moved into his current position 12 years ago. The work was good, but he began to neglect his creative hobbies. No matter how successful he was in the office, he didn't feel happy with himself.
He took a Zumba class in 2010 and fell in love with it, realizing it was both a fun way to experience music and great for weight loss.
"Zumba is not only moving your body and having a good cardio workout, but it's also about lifting you spirits," Daren said. "It's a working-out-your-soul kind of thing. You leave feeling elevated and invigorated."
Daren started teaching his own classes in October 2011. He likes that it adds another dimension to his work persona.
"There are very serious problems out there in the world that we're addressing through the Department of Global Health," he said. "Not only do I administer these programs, but I am teaching 35 people at a club how to salsa and cumbia and do some Brazilian dance at night."
By now most of his coworkers know about his alter ego.
"People are amused by it," he said. "My former boss would bring it up in random meetings. He'd say, 'Did you know Daren is a Zumba instructor?'"
If nothing else, Daren is just happy to get paid to dance, something he used to spend money to do: In his younger days in Philadelphia, he went out on the town five nights a week to dance.
"Zumba is a way to keep doing it and not stay out till 4 a.m.," Daren said.