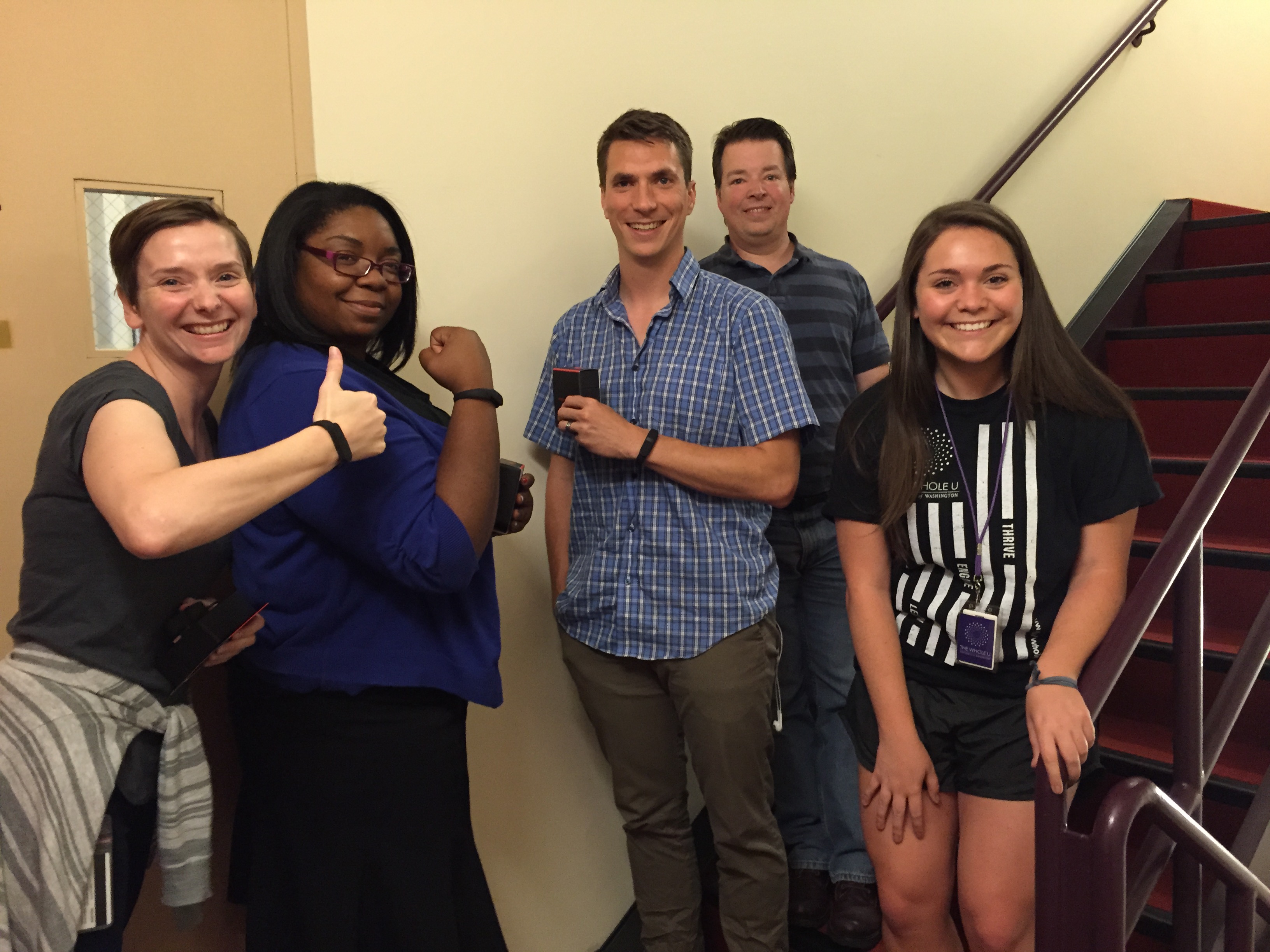 Faculty and Staff Crush the UW Stair Challenge Goal!
On July 15, The Whole U challenged University of Washington faculty and staff to choose the stairs and climb toward a goal of 500K in 24 hours. This was an event that everyone could fit in. Committed participants climbed before work, on break, at lunch, and after work to crush the goal by climbing 712,405 steps in 24 hours! Out of the 1,050 that registered, 830 faculty and staff tracked and reported from UW Seattle, Tacoma, Bothell, Harborview, UW Medical Center, and South Lake Union. Together we burned over 140,000 extra calories just by choosing the stairs!
But which location won the friendly competition to see who would climb the most on average per participant? Drumroll please…
UW Tacoma: 1156 steps/participant
Harborview: 975 steps/participant
UW Medical Center: 908 steps/participant
UW Bothell: 900 steps/participant
UW Seattle: 836 steps/participant
South Lake Union: 699 steps/participant
Congrats to UW Tacoma! Each UWT participant that reported from Tacoma will receive a Whole U prize. Harborview wins a stair clinic on August 19 at noon with PJ Glassey, owner of the X gym and nationally ranked stair climber.
This challenge was an excellent reminder of how beneficial it is to fit in stairs during the day. The Whole U team climbed nine flights in the morning and it woke us up and made us excited to hand out donated prizes all over UW. Special thanks to one of our discount partners Movo for providing 100 fitness trackers for us to distribute at every location. Mark Tanner, the CEO of Movo, said "We hope that the Movo Wave can help enhance and build on the University's already impressive commitment to health and wellness."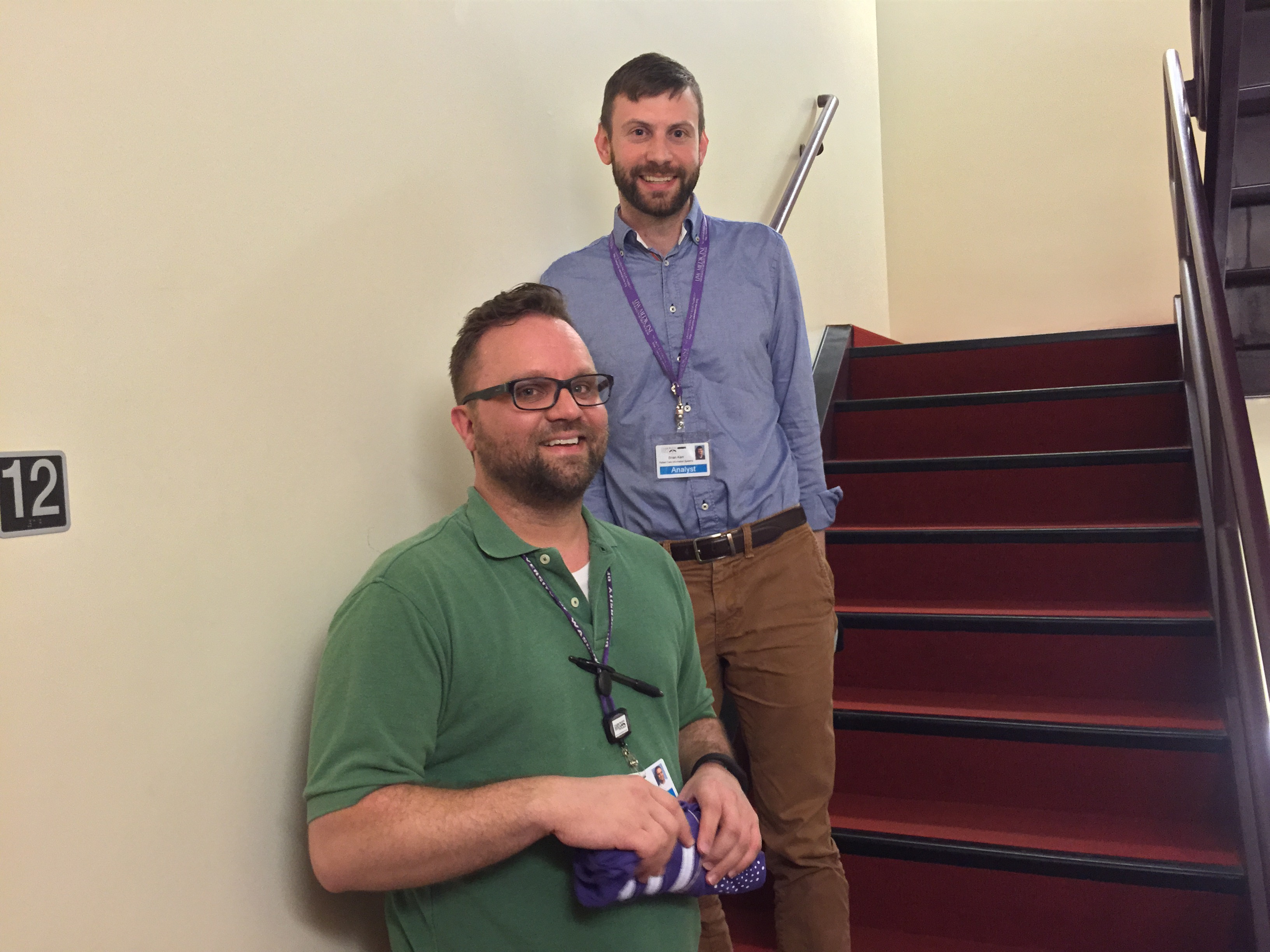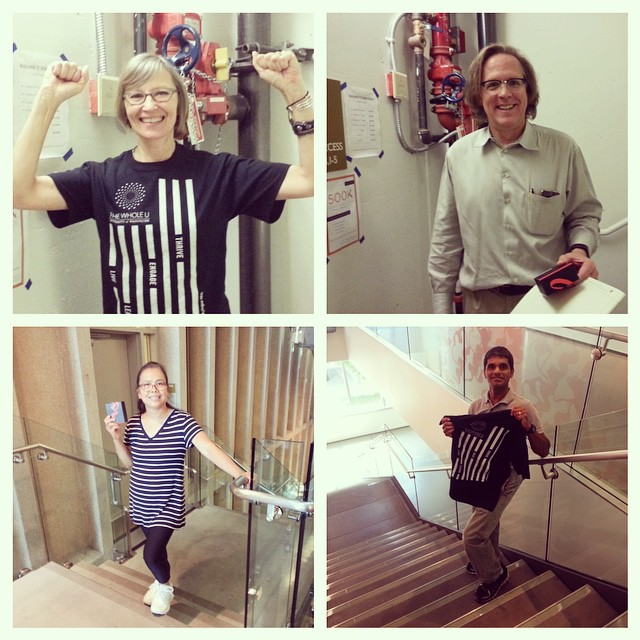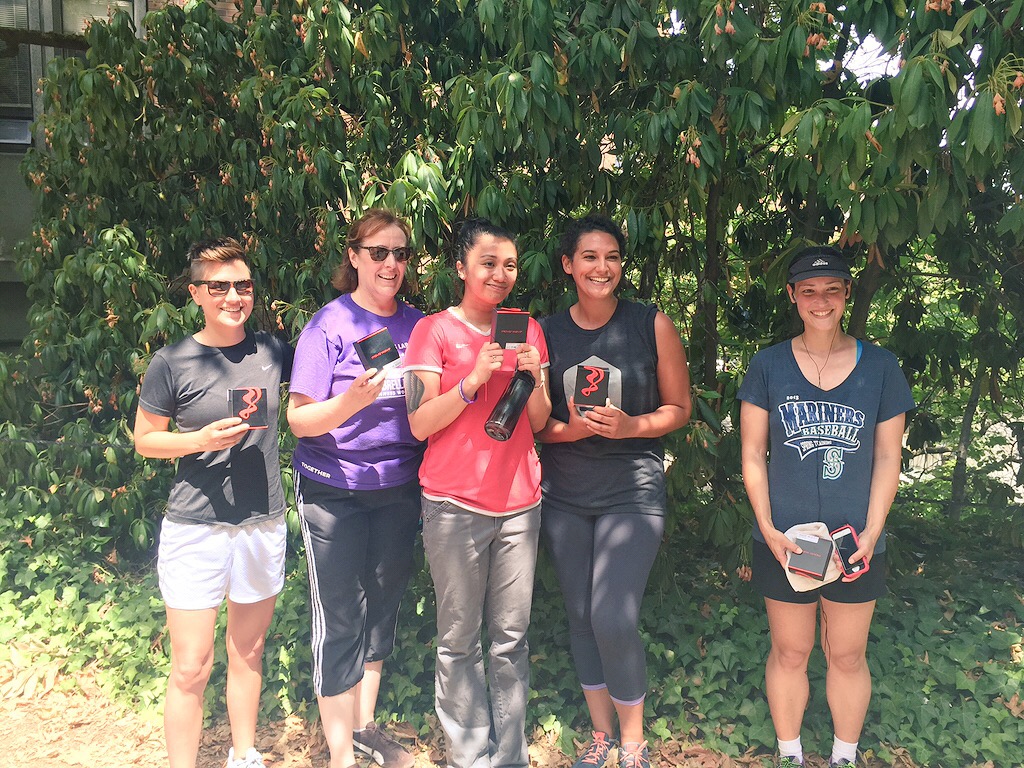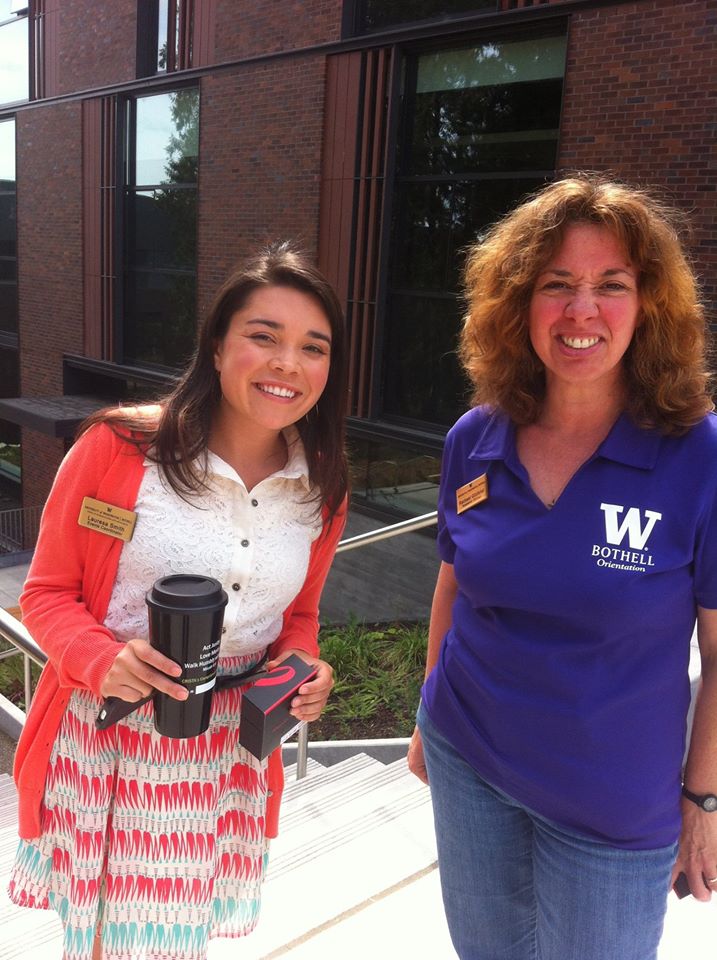 It was great to have our followers on Twitter and members of our private Being Active Facebook page keeping us updated with their progress too. Some participants had already climbed over 1,000 stairs by 2:00 p.m. One employee from UW Tacoma made it her personal mission to climb a staircase in every building on campus.
Another employee from Harborview came across a stunning view of CenturyLink Field after climbing 195 steps to the top of the HMC's North Tower.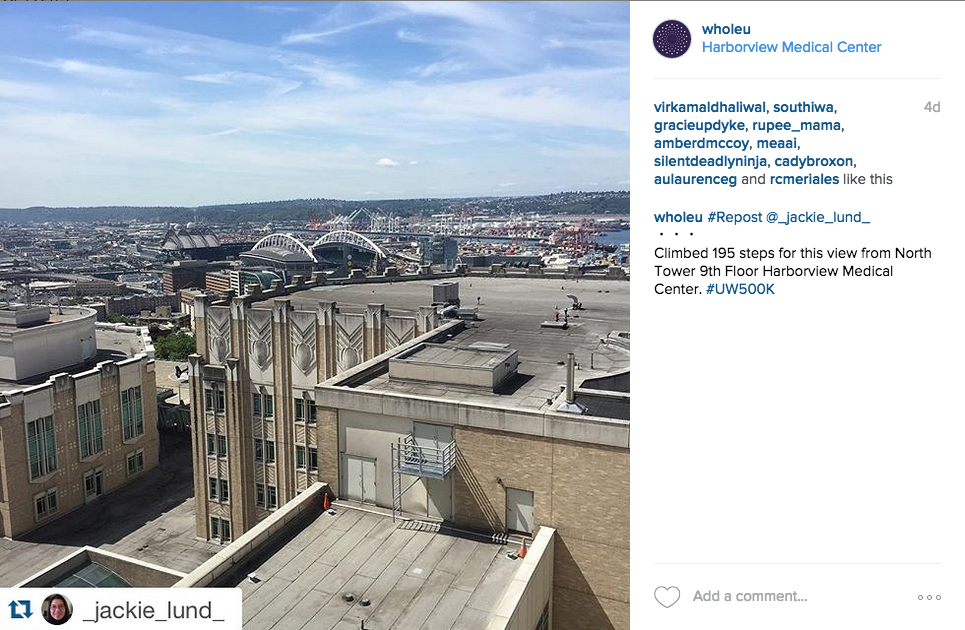 Congratulations UW. We crushed the goal and we hope you are inspired to choose the stairs more often during your day. Special thanks to all the Ambassadors and volunteers who took time to pass out random prizes to participants they caught taking the stairs. We loved seeing pictures of all the different staircases faculty and staff encountered on their journey. Keep on climbing!