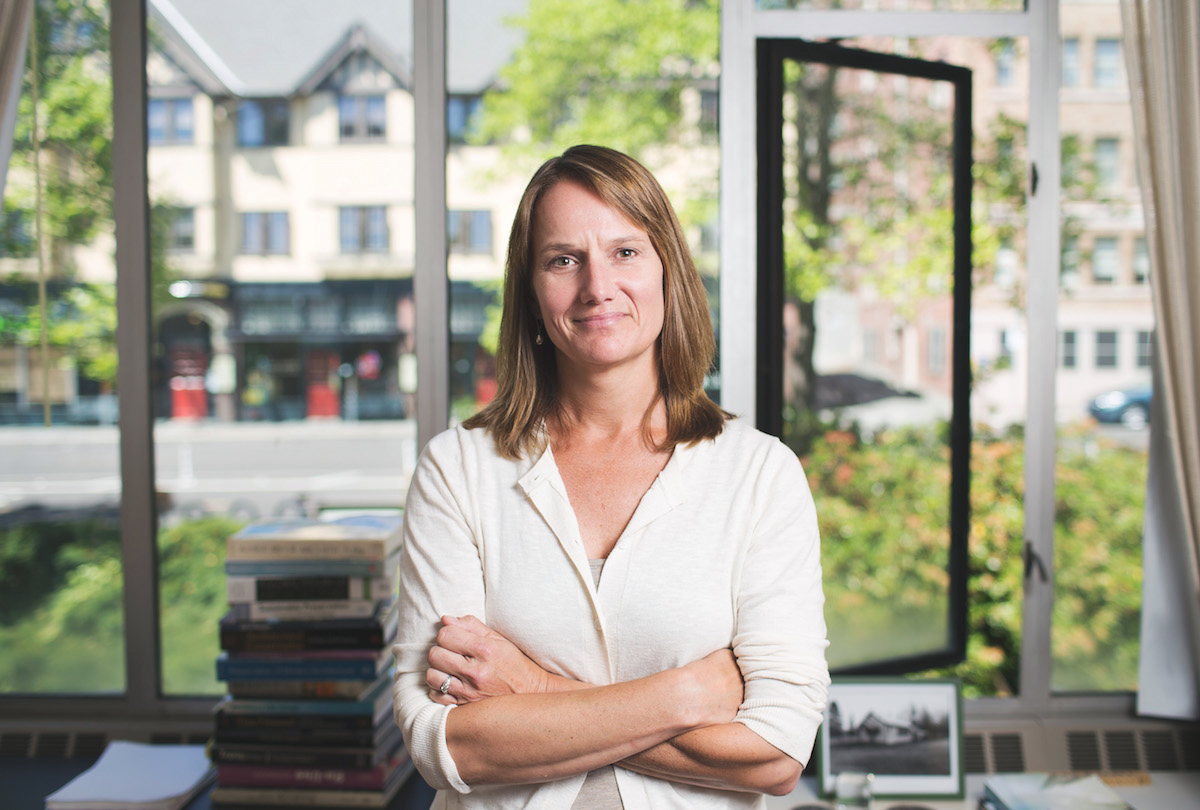 Faculty Friday: Kathryn Rogers Merlino
In most architecture programs, students learn how to design new buildings.
If you take a class with Kathryn Rogers Merlino, you'll be asked to think about working with old ones.
"We spend so much time recycling our glass and our paper and our plastic, yet we typically don't have the same ethic when it comes to buildings," said Merlino, an associate professor in the Department of Architecture.
The sustainable thing to do with an old building, Merlino says, is find a way to reuse it. But beyond the environmental reasons, she thinks existing architecture has an aesthetic and culture value that you can't replace.
"When we travel, we seek out existing buildings and places because they have a history and a cultural value to them," she said. "I think the messiness and complexity of older buildings appeals to our human nature, often more than new buildings, especially when they look exactly like all the rest of the buildings in the neighborhood." 
To be clear, Merlino isn't anti-development. She's just anti-"monolithic wall of newness." When it comes to architecture, she likes to see diversity — of ages, heights, and textures. That's why her favorite place on campus is where Denny Hall meets Paccar Hall.
"That to me represents the best of architectural diversity. You've got this beautiful, old, weighty, chateau-like building that's nearly 125 years old, and then a contemporary, Northwest modernist-inspired steel and glass building full of light," she said. "I think that's why our campus is so beautiful, because we have a lot of contrast and diversity. That's what we like about people, so why not buildings?"
As for her favorite building on campus, that's probably the UW Club, which she praises as "an exceptional example of the regional International Style." She likes it so much she got married in it.
---
Merlino has a B.A. from the UW and a Master of Architecture and a Master of Architectural History from the University of Virginia. She is currently working to establish a Preservation Research Center to promote the reuse and preservation of buildings.