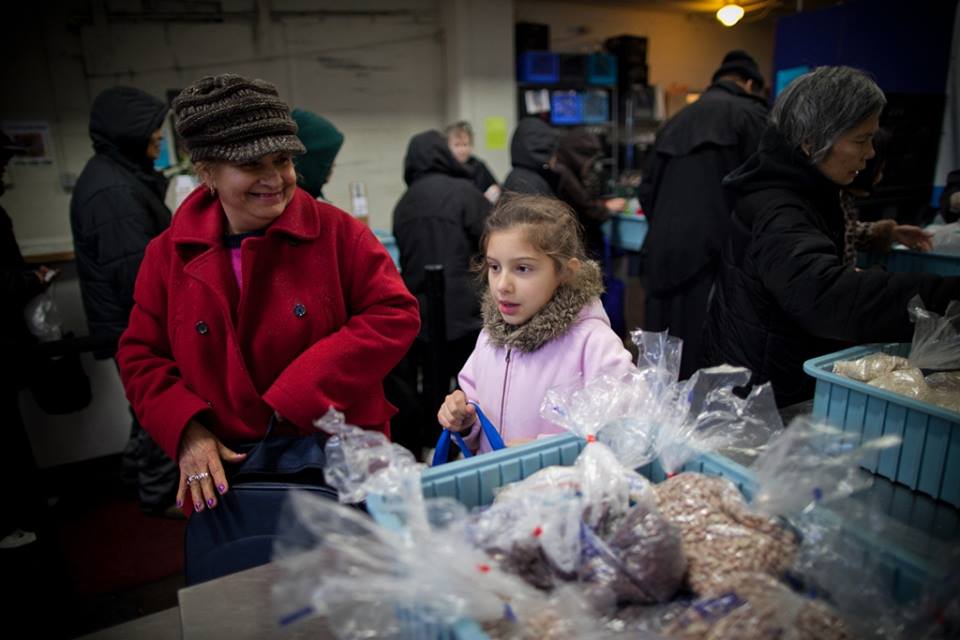 Fight Hunger with Northwest Harvest
Our minds often travel to far off places when we hear the word hunger. However, we do not need to go far to encounter people who struggle to put food on the table everyday. In Washington state one in seven people struggle with hunger. That number is even higher for kids (one in five).
In our Community Interest Survey last January, UW faculty and staff expressed a deep interest in helping solve the widespread issue of homelessness and hunger. That is why, when planning upcoming Whole U volunteering opportunities, we thought about Northwest Harvest.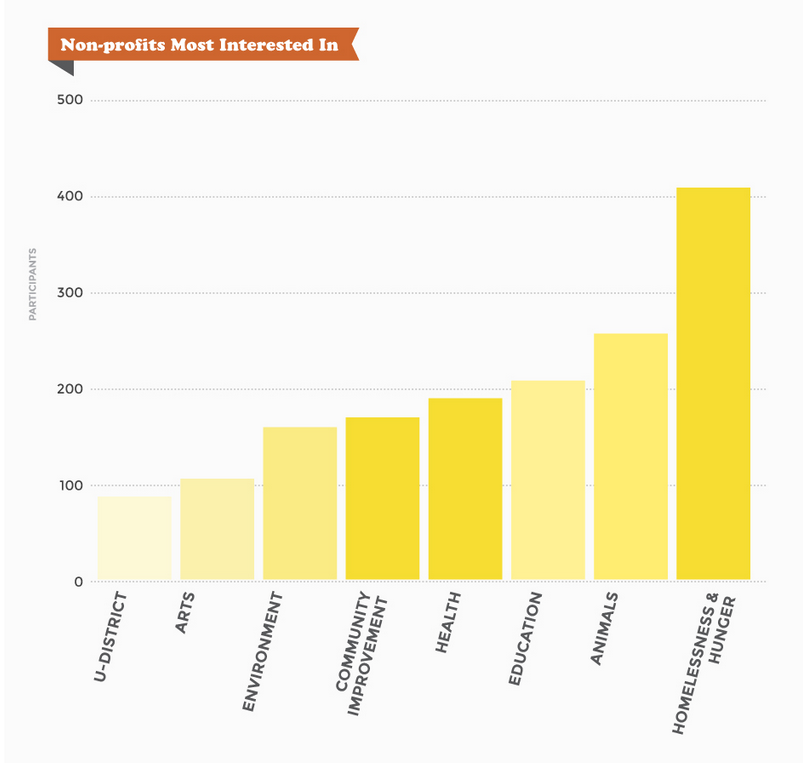 Founded in 1967, Northwest Harvest is Washington's own statewide hunger relief agency. It is the only non-profit food bank distributor operating statewide, providing food to a network of more than 370 food banks, meal programs, and high-need schools throughout Washington State.
"Washington was one of only three states where poverty grew last year, and Northwest Harvest is working overtime to meet the need of our friends and neighbors here in Washington," says Jesse Swingle, communications manager at Northwest Harvest. "The work of volunteers is critical to our operation. Thanks to volunteers, donated food, and an efficient operation, we are able to provide a meal for three for only 67 cents. The food our volunteers sort is distributed around the state – over 32 million pounds of food each year, the equivalent of over two million meals each month."
Would you like to help make a difference in our community? Join the Whole U at Northwest Harvest's warehouse in Kent this August.
Saturday, August 22
Northwest Harvest Kent Warehouse (22220 68th Ave S, Kent)
Noon – 2 p.m.
Register here
There are incredible stories from those Northwest Harvest helps, including this touching story from Edmonds: "My fiancé and I used your food bank today. We never like being handed things; we are too proud to take charity. But we are hurting right now for money. My freezer, my fridge, and my pantry all have food in them right now thanks to the many volunteers that help make it happen. Thank you, THANK YOU! You people are wonderful and have huge hearts. When I am able to work and I have my life back in order, I will be first in line to volunteer and give back. I can't say thank you enough. Today took a lot of stress off my shoulders knowing that we're going to be able to eat this week."
You will help by sorting and re-package bulk food into family sized portions for distribution to food banks throughout the state. Bring your coworkers, family, and friends and experience the most fun you will ever have while wearing a hairnet! Kids are welcome too, but please note the minimum volunteer age is 9 years old or 3rd grade. This is a wonderful chance to teach kids how good it feels to give back.
You will be amazed to see how much can be accomplished in just two hours!