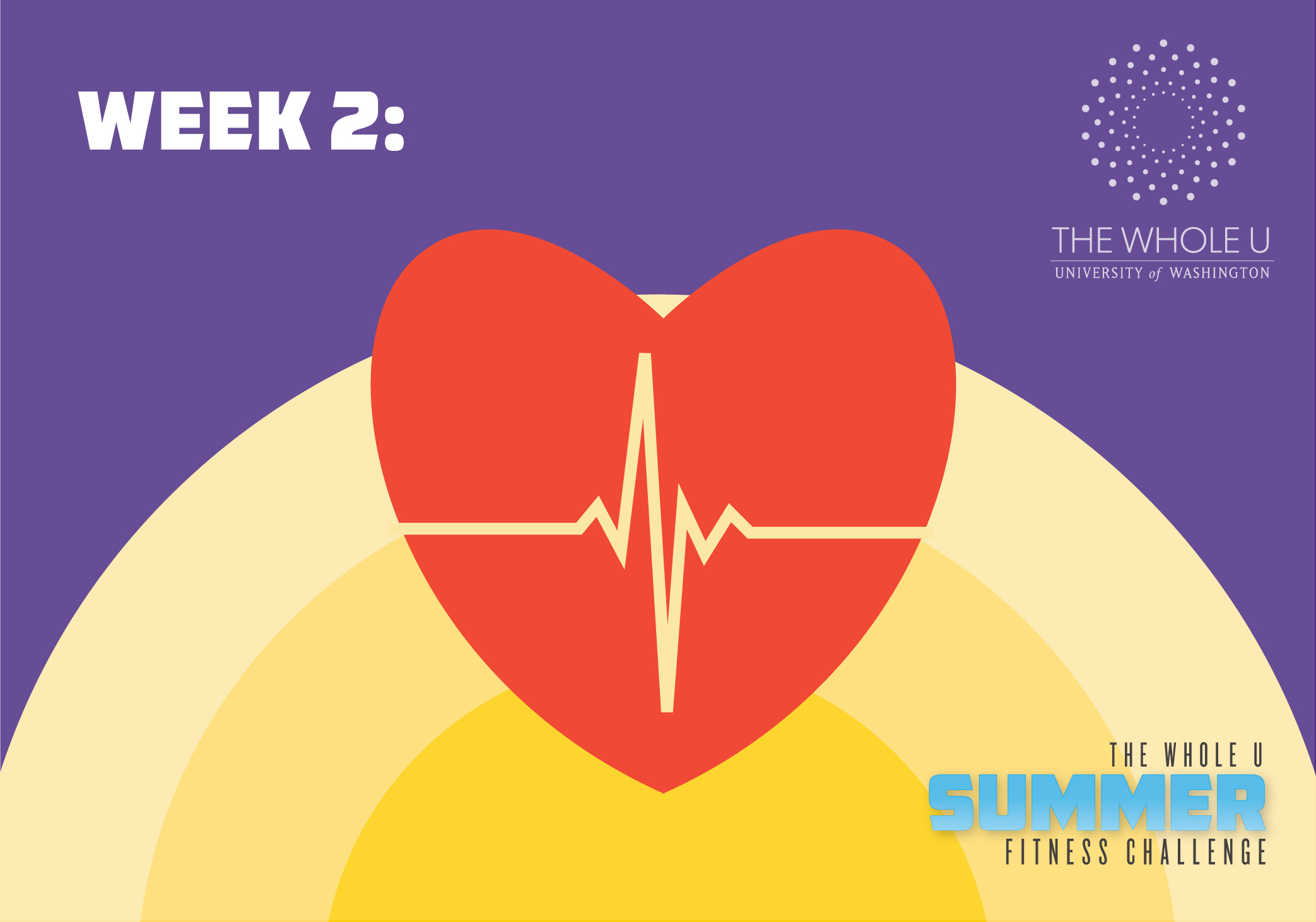 Summer Fitness Challenge: Week Two
It is week two of the Summer Fitness Challenge. Almost 1,500 UW faculty and staff have committed to making their summer more active and full of new healthy recipes. This is the last week to join the fun so register now!
Exercise Tip of the Week: Rate of Perceived Exertion
Having a variety of intensities throughout your week is very important if your goal is to improve your fitness level. Doing the same thing over and over is better than nothing, however your body will become accustomed to it and you will not reap as much benefit from the exercise.
If you do not have a heart rate monitor, the best way to track your intensity is by how you feel on a standard scale. The rate of perceived exertion is a scale from 1-10 and can help identify what different intensities should feel like.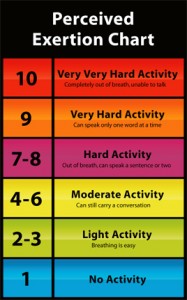 This week try the following intensities:
Two days this week: exercise at level 4-6 for at least 30 minutes.
Two days this week: exercise at level 7-8 for bouts of 1-3 minutes throughout a 30-45 minute workout.
One day this week: exercise at a level 2-3 but for a longer period of time. If you normally do 30 minutes, then exercise for 45-60 minutes.
Washington Grown Veggie of the Week: Eggplant
Eggplant can be a little intimidating, but it's so good for you. It contains an antioxidant called nasunin that has been shown to promote efficient brain function and heart health, while also preventing cellular damage, which could help slow aging. Eggplant is also a great source of fiber. Here's a quick recipe that can be served cool from Tess Brown, RN case manager for UW Medicine.
Filipino-style Roasted Eggplant Salad
2 large Chinese eggplants
1 large tomato
½ medium onion
2 tablespoon white vinegar
½ tablespoon white sugar
¼ teaspoon salt
⅛ teaspoon ground black pepper
Use a fork or knife to pierce eggplants on all sides and then place on a baking sheet (Pro tip: line your baking sheet with aluminum foil for easy cleanup).
Set your oven to broil setting and roast eggplants uncovered for 20-25 minutes until skin has wrinkled and darkened. Remove from oven and set aside to cool.
Dice tomatoes and chop onions. Place in a bowl.
Once eggplants have cooled, peel them carefully, removing as much skin as possible. Don't worry if you're unable to remove all of it; they won't affect the taste of the salad.
After peeling the skin off, cut the stem off and cut eggplant into 3-inch lengths.
Place eggplants in the bowl together with tomatoes and onions. Add vinegar, sugar, and salt. Toss salad and serve.
Note: Tess prefers to broil the eggplant on the grill but doing it in the oven may be easier.
Water Tip of the Week: Sneak It In!
As soon as you wake up, drink a cup of water. This can reduce grogginess caused by dehydration. And sneak in a glass before lunch and dinner so that your body doesn't confuse thirst with hunger.
Video of the Week: Exercise Band Bicep Curls 
Bring out an exercise band and try the bicep curl! Work it into your regular strength routine or try it on your break. Get your blood pumping and you will notice an increase of energy throughout your day.
Whole U Opportunities Coming Up:
UW Wide Stair Challenge. Register now for the 500K UW Wide Stair Challenge on Wednesday, July 15!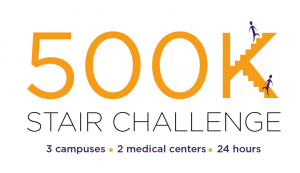 Orange Theory Bootcamp Class. Kick your fitness up a notch with Whole U discount partner OrangeTheory Fitness! Boot camp workouts focus on variety while providing the intensity needed to increase your heart rate. This boot camp will combine strength training and bouts of cardio activity to keep you engaged. Try it on Thursday, July 30 on the Quad. All levels are welcome so don't be intimidated by the phrase "boot camp". Register now.
Picnic on the Quad. Take advantage of Seattle's gorgeous summer weather and meet us for a picnic on the Quad! Just bring your lunch and a blanket on Friday, July 31. We'll eat, mingle, and get to know each other while enjoying the beauty of one of the most iconic college quads in America. Register now and join us!
How is the challenge going for you so far? Share exercise motivation on the private Being Active Facebook group or swap recipes and food pics in the Eating Well group.