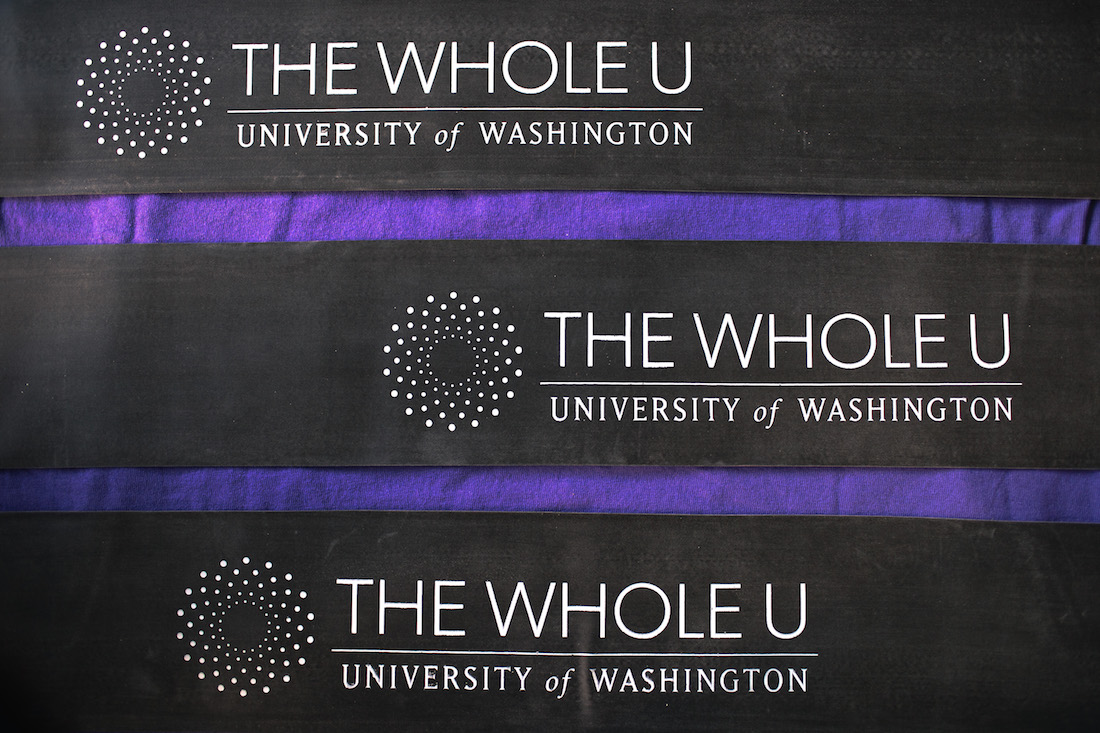 Summer Fitness Challenge: Week One
Welcome to Week one of the Summer Fitness Challenge! This eight week program will have you moving more throughout your day, trying new activities, and adding more fruits and vegetables to your meals. If you haven't registered, it's not too late. Register now and receive your free fitness passes.
Exercise tip of the week – Where to start?
Be moderate and try not to overdo it in week one. A little soreness in the muscles is good, but too much pain can lead to giving up. Here are some recommendations depending where your current fitness level is. In the last month…
If you have not been consistently exercising:
Start exercising 3 days a week for 20 – 30 minutes. You can break your exercise up into 10-minute bouts throughout your day.
If you have been exercising at least 30 minutes per day 3 times a week:
Increase your days to 5 days this week.
If you have been exercising at least 30 minutes a day 5 times a week:
Increase your intensity for two workouts this week.
Try intervals where you exercise hard for 2 minutes, and easy for 2 minutes 5 – 7 times or take your cardio routine to the stairwells and climb stairs for half of the time.
Washington Grown Veggie of the Week: Beets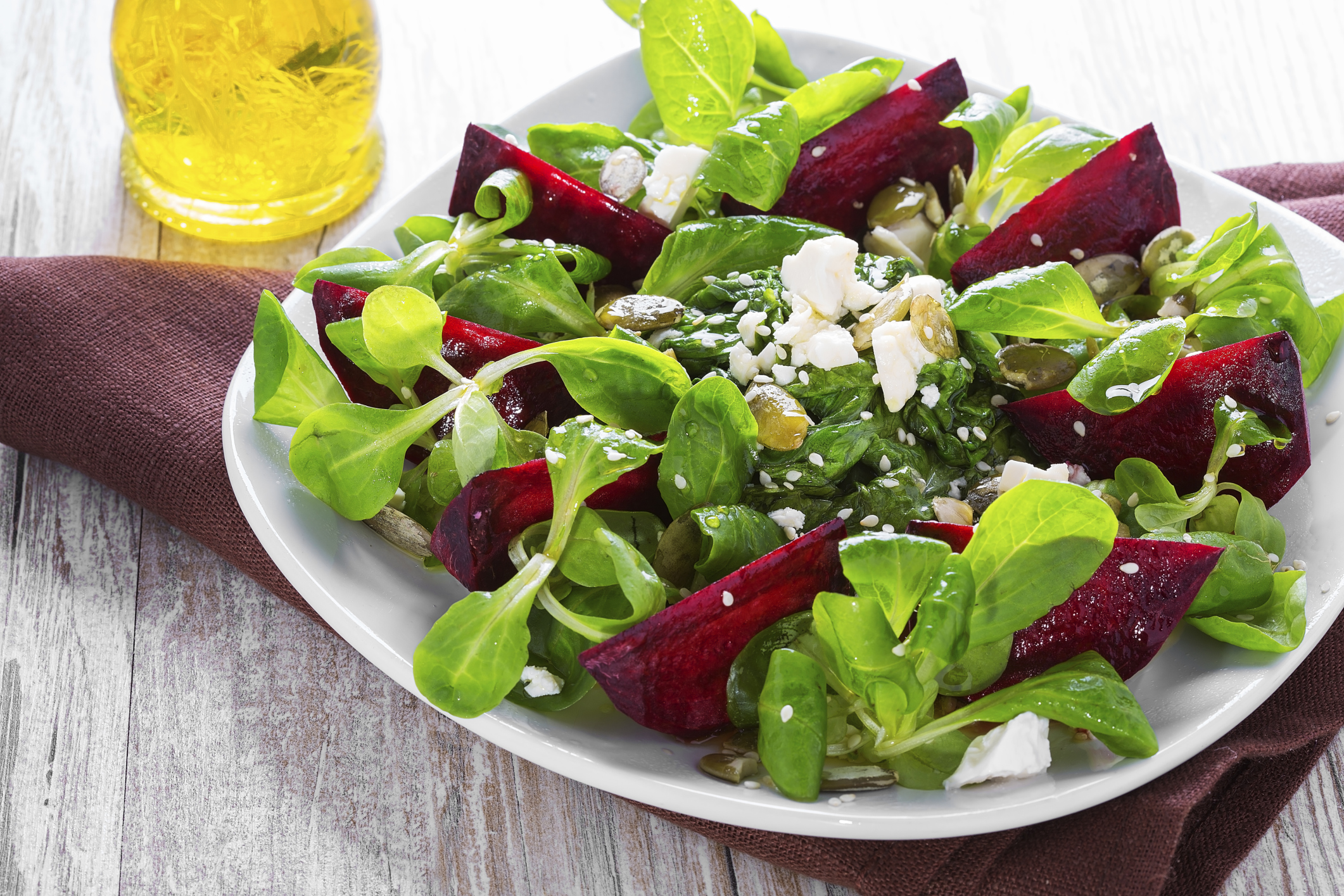 Beets are a powerhouse source of folate, manganese, and vitamin C. They also contain a phytonutrient called betaine, which has been shown to help with good heart health. Try adding beets to your salad or to your dinner plate as a side. Chiara shared her favorite beet recipe.
Roasted Beet Salad with Goat Cheese and Pistachios (serves 4) 
3 medium beets
1/3 cup extra-virgin olive oil
1/4 cup balsamic vinegar
1 tablespoon honey
2 tablespoons minced shallots
Salt and freshly ground black pepper
4 cups salad mix
½ goat cheese, crumbled
½ unsalted pistachios
Preheat oven to 400 F.
Wash beets, and leave at least 1 inch of stem. Wrap them, still wet, in aluminum foil and place on a baking sheet. Bake until fork tender, 30 to 60 minutes, depending on the size. Once cool enough to handle, peel using paper towel or gloves (so your hands don't get stained) and cut into bite-sized pieces.
In a small bowl, add the olive oil, vinegar, honey, and shallots and whisk together. Season to taste with salt and pepper.
Arrange salad mix on plate and top with beets, goat cheese, and pistachios. Drizzle with balsamic dressing and serve.
Water Tip of the Week: Are You Hydrated?
The recommended amount of water varies from person to person so the "pee check" is the best way to tell. Check your urine the next time you go to the bathroom. If it is clear, then you are hydrated. If it's dark, increase your water intake. Being hydrated improves your performance both in exercise and in your day.
Video of the Week: Exercise Band Tricep Extension.
The exercise band is a great way to work the triceps. Regular tricep extensions can be performed either standing up or seated in your chair. Try it:
Whole U Opportunities Coming Up:
UW-Wide Stair Challenge July 15. On Wednesday, July 15, help us reach 500k stairs in 24 hours. Need more inspiration? The Whole U team will be out and about with surprises for our stair climbers all day long. We have partnered with Movo, a new affordable fitness tracker, and have 100 trackers to giveaway in addition to Whole U swag. Choose stairs and register now!
University Y Fitness Class July 21. For those in Tacoma, Join Scott Robertson, health and fitness director of the University Y, and participate in one of his fitness classes called SYNRGY360. Test your limits with strength and interval training through dynamic, total body workouts for all fitness levels. Please meet at the Y Welcome Center. Membership to the Y is not required. Register now.
Can't wait to see how week one goes for everyone! You can share photos, tips, and motivation on our private Be Active Facebook group if you'd like extra support.