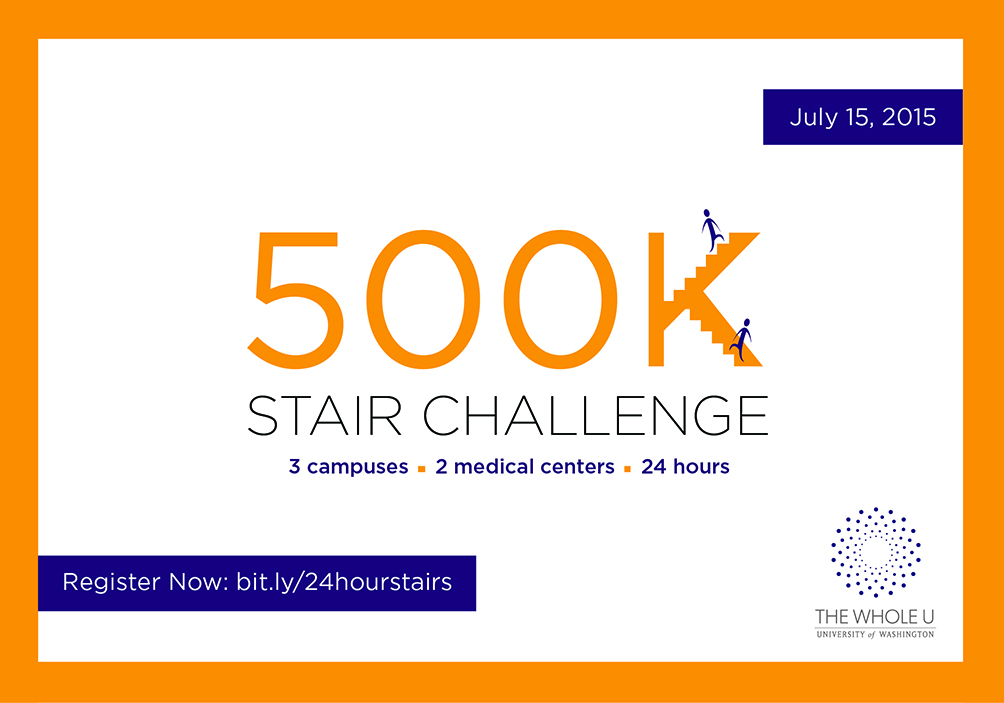 UW Wide Stair Challenge – Let's reach 500K in 24hrs
Choose the stairs on Wednesday, July 15 and help us reach 500K stairs in 24 hours! Choosing the stairs increases muscle tone, is quicker than taking an elevator for five flights or less, and is good for the environment. Need more incentive? During the challenge, The Whole U will be hanging out swag in stairwells all over UW. If we catch you taking the stairs, you could win a free Movo exercise tracker. Movo has donated 100 trackers to support the challenge. Mark Tanner, the CEO, told us, "We are so excited to help sponsor UW's challenge. We hope that the Movo Wave can help enhance and build on the University's already impressive commitment to health and wellness."
Compared to other workouts, climbing stairs also has many unique benefits:
It burns a ton of calories: Due to its intensity, you burn more calories stair climbing than you would from most other activities. For every 10 steps up you burn one calorie, which is nearly twice what you burn when walking or running a mile.
It's cheap: Stair climbing does not require a gym membership or specific equipment—it's basically free.
It's healthy: Stair climbing reduces the risk of heart disease, stroke, some cancers, obesity, and type 2 diabetes.
It's a sport: Over the last 10 years stair climbing has become a very popular sport and there are hundreds of stair races around the world. One of our Whole U Fitness Partners, PJ Glassey (owner of the X Gym), is ranked sixth in the country and 30th in the world for stair climbing. He has offered to teach a special clinic in August for the location that reports the highest number of stairs climbed during the July 15 challenge. Competing locations include: Seattle Campus, Bothell Campus, Tacoma Campus, Health Sciences, South Lake Union, and Harborview Medical Center. Learn more about PJ and his stair climbing expertise here.
It's easily accessible: Seattle is a great place to take to the stairs with over 650 public stairs on this website. The University of Washington also has many great outdoors staircases. Check out just a few here.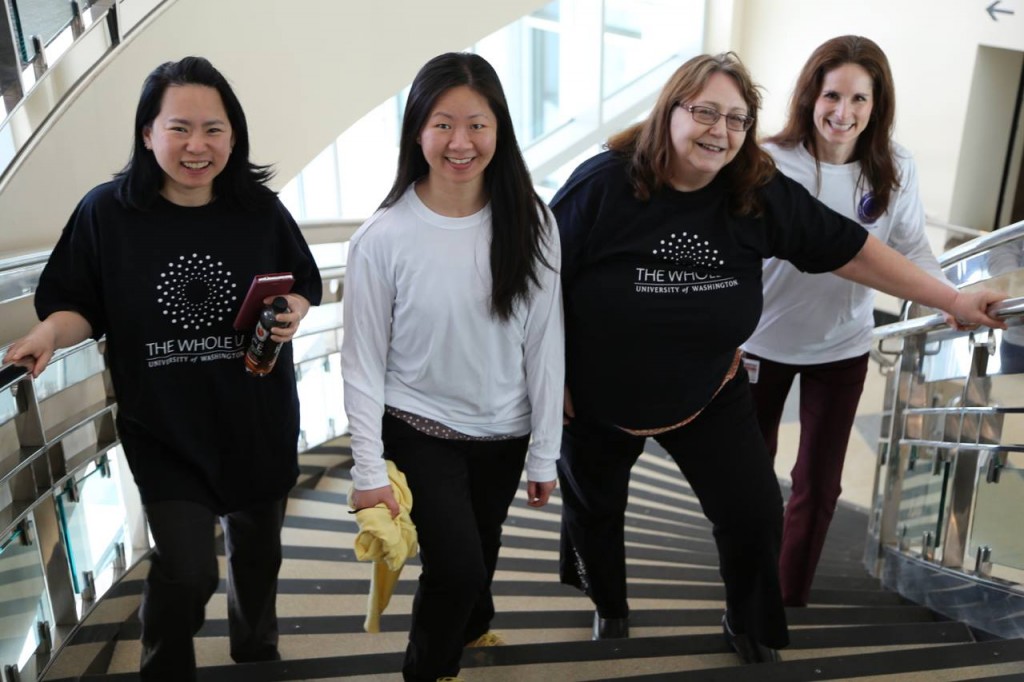 So how does the UW stair challenge work?
Register here.
On July 14 we will email a link to enter your location and your total number of stairs.
On July 15, track your total steps up all day long. You can take pictures in stairwells and send them to wholeu@uw.edu or post on our Being Active Private Facebook page for extra fun.
Report your total number of steps before noon on July 16.
The winning location and overall number of steps will be announced on July 17.
Our inspiration for this challenge came after Harborview Medical Center committed to climb 250K stairs to conserve energy on Earth Day. Over 500 staff committed to tracking their steps up and shattered the goal by climbing 276,530 stairs. Harborview staff had a great time choosing the stairs so we decided to challenge the rest of UW this summer.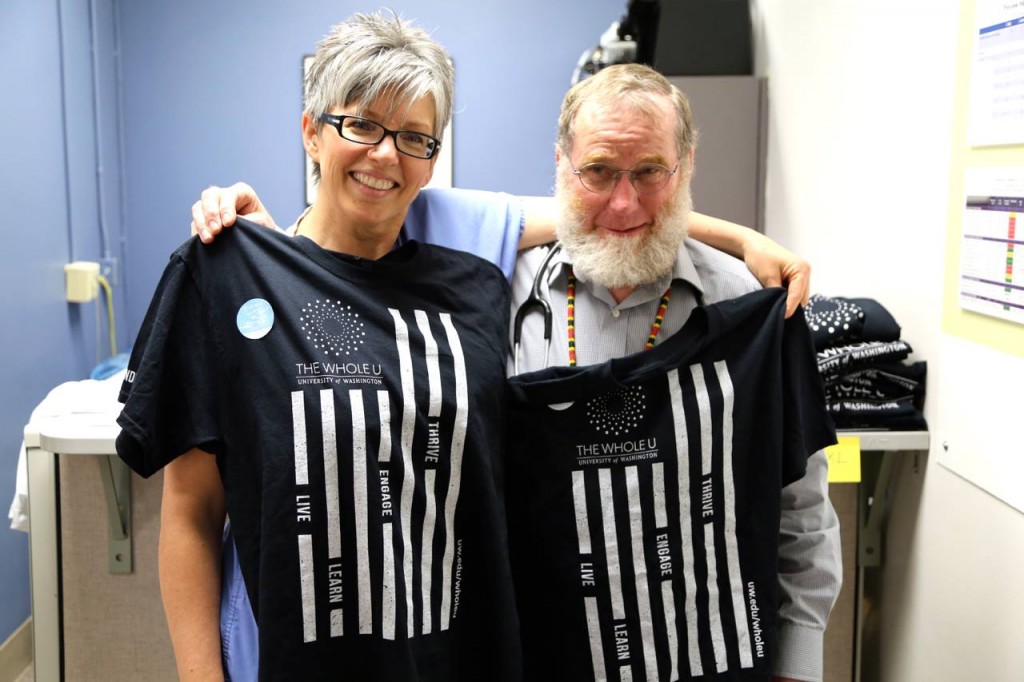 So change up your exercise routine on July 15 and choose the stairs. Every step up counts towards our 500K goal whether you climb at home, en route to campus, or during a quick break.
See you on the stairs!