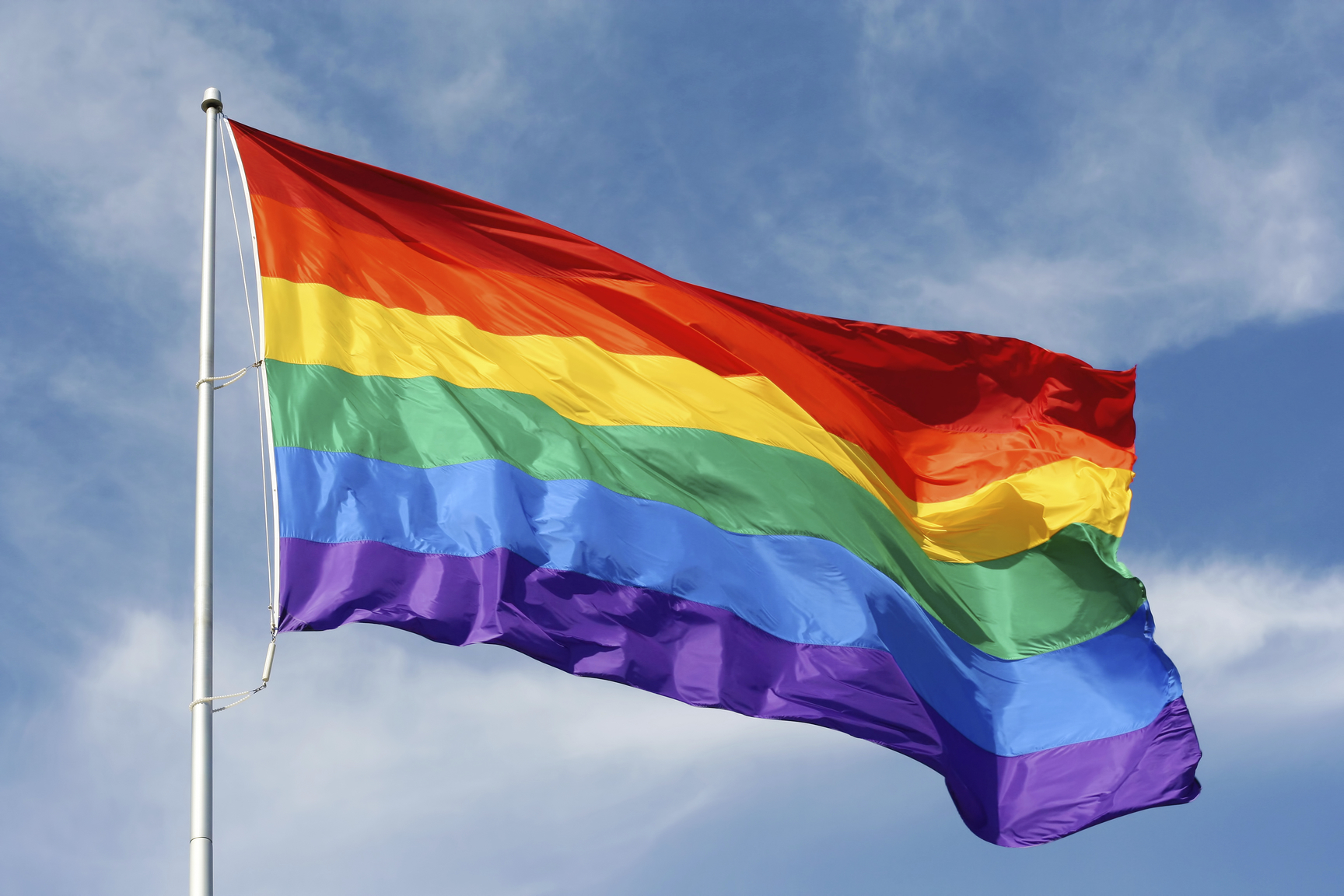 UW to Celebrate Pride Week, Fly Flag at all Four Med Centers
2015 marks the 41st year of the Seattle Pride Parade and UW is representing! University of Washington faculty, staff, students, and alumni are invited to march at the Seattle Pride Parade. LGBTQ or ally, all are welcome:
Sunday, June 28, noon
Downtown: UW is contingent #157 and will be staging at Republic Parking lot at 6th Ave & James St.
Wear Husky Gear, Pride Apparel, Rainbows, Drag, Purple…just be colorful and have fun with it!
The parade route is 1.75 miles long so bring water and wear sunscreen. If you have any trouble finding them, ask a volunteer in a red Seattle Pride Volunteer t-shirt. Pride with UW is organized and supported by the UW Q Faculty, Staff & Allies Affinity Group, Staff at UW Medicine, the Q Center and the Office of Minority Affairs and Diversity. 350 people have already committed to walking with the UW contingent, which is the largest group ever! Please RSVP here.
Both UW and UW Medicine will also be participating in Trans* Pride Seattle on Friday, June 26 in Capitol Hill. At 5 p.m. they will assemble at the courtyard north of Seattle Central College for the march. At 6 p.m. the march will proceed down Broadway towards Pike Street where it will turn left, march east on Pike Street, and then left onto 11th. The march will end with a rally and celebration in Cal Anderson Park. RSVP here. If you have questions about either UW march contingent, please contact Wanjiku Gitahi (wanjiku@uw.edu) or Thai Bui (thai@uw.edu).
And that's not all. As part of UW Medicine's participation in PrideFest, all four hospitals—Harborview Medical Center, Northwest Hospital & Medical Center, UW Medical Center, and Valley Medical Center—will also fly the Pride Flag. UW Medicine is one of the first healthcare organizations in the country to fly rainbow flags in unison during Pride Week. To learn more, I spoke with Nicki McCraw, assistant vice president of UW Medicine Human Resources and co-chair of the UW Medicine LGBT Clinical Care Advisory Committee.
Why did UW Medicine choose to participate in Pride Week?
Nicki McCraw: UW Medicine is committed to serving LGBT patients and staff and providing a healthcare and working environment that treats everyone equally. In fact, UW Medicine hospitals have been consistently selected as Leaders in Healthcare Equality in the Human Rights Campaign's Healthcare Equality Index (HEI) since 2011.
This is the first time the rainbow flag will fly above all four hospitals at the same time. What does this represent to UW Medicine?
NM: The rainbow pride flag is a symbol of LGBT acceptance and is displayed across the world as a sign that everyone, regardless of where you come from or who you love, is deserving of respect, tolerance, and acceptance. UW Medicine hospitals are displaying rainbow pride flags on our flagpoles to show support for the LGBT communities we serve and to increase community awareness of UW Medicine's commitment and competency in addressing LGBT health care issues, access, and care.
Will UW Medicine be participating in PrideFest any other ways?
NM: We are a sponsor and will have a float in the Pride Parade. We will also have a booth at PrideFest at Seattle Center. Come see us!
To learn more about all the activities happening during Pride Week, visit the PrideFest website.