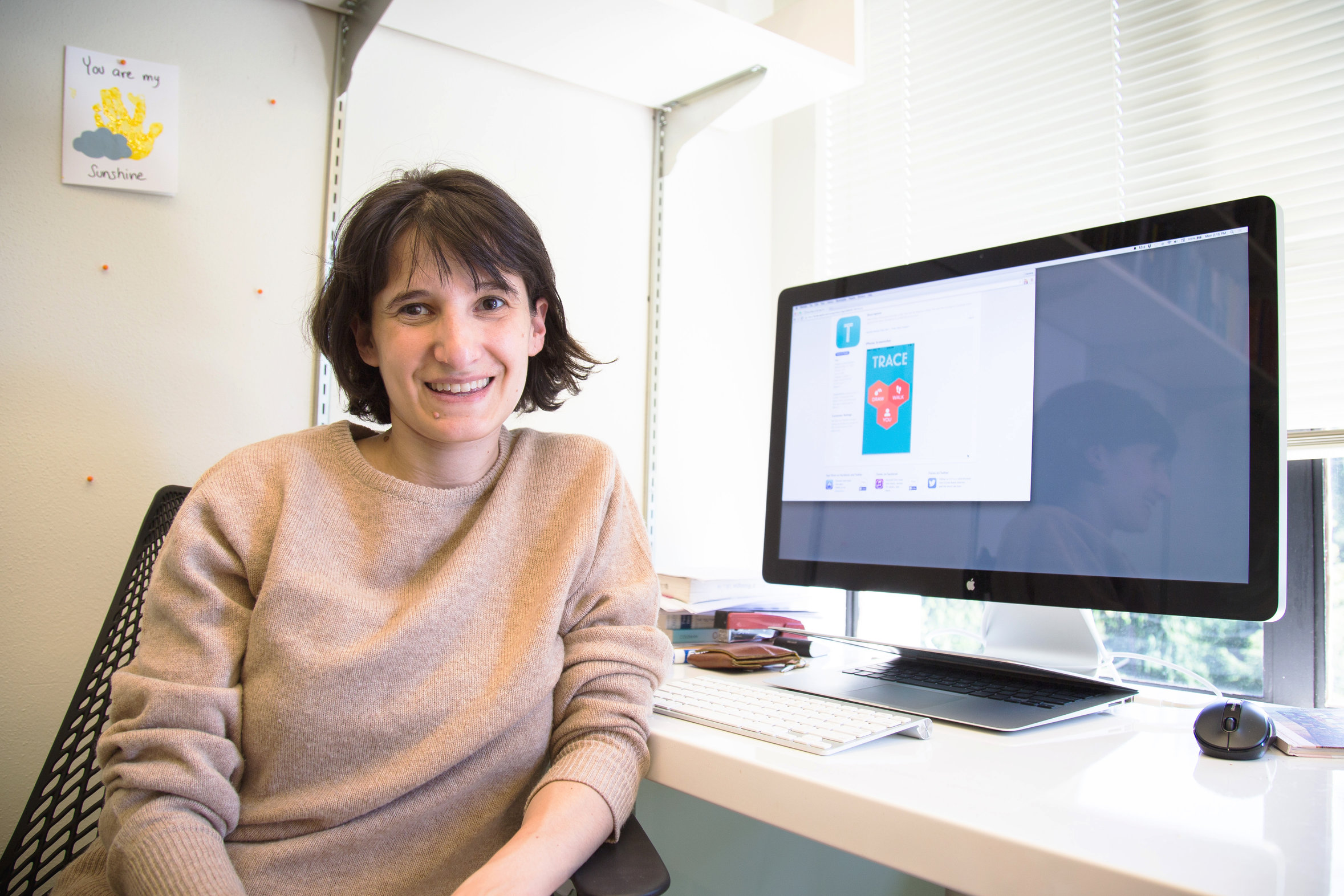 A New Kind of Walking App Created at UW
People take walks to stretch their legs, clear their head, explore their surroundings, or as a social experience. But Assistant Professor Daniela Rosner in Human Centered Design & Engineering noticed that most mapping technologies only promote efficiency. Whether focused on the destination or on hitting a fitness goal, the maps offer little surprise for their users. So her Directed Research Group starting exploring the art of walking. Together with Jeremy Friedland, Hidekazu Saegusa, Allison Chambliss, Andrew Davidson, Rijuta Trivedi, Nina Shahriaree, Nina Wei, Ethan Huang, Sol Choi , Tianchi Liu, and Sona Grigoryan, Daniela told me their design team asked, "what if we reorient transport into travel?
The outcome was Trace, "a GPS-based application that explores the potential of guided wandering, rather than directed navigation, as creative, public, and potentially political communication." You can send and receive walks with anyone who has the free app. I decided to try it out, so I asked my co-worker to send me a walk. He simply drew a shape on his phone and sent it to me.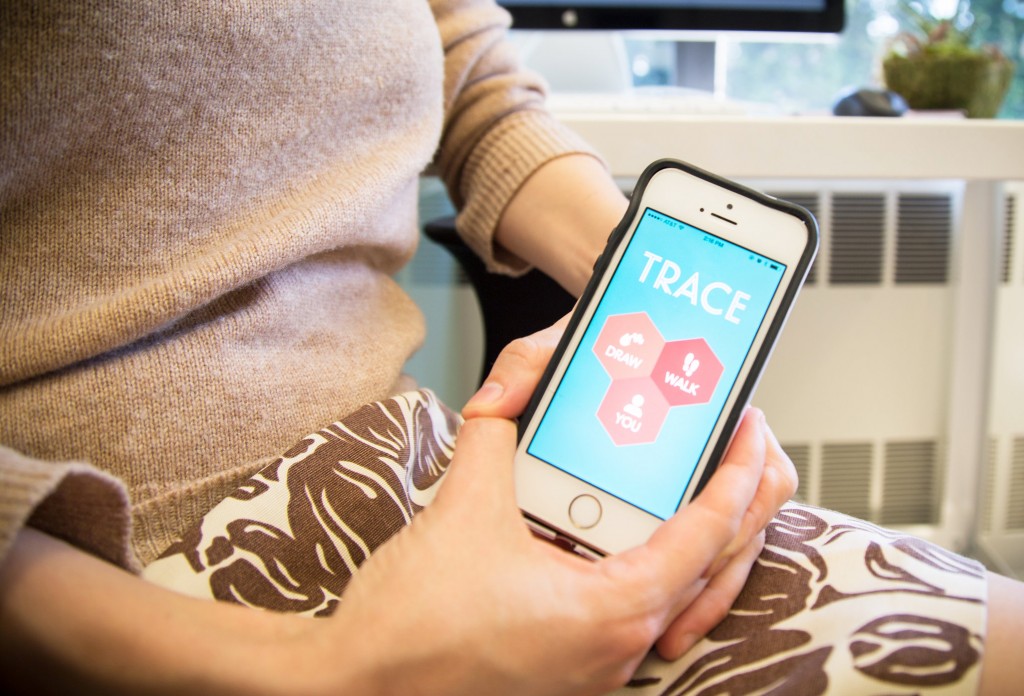 The walk became "a mode of communication" as I tried to guess what he'd sent. I turned down streets I never noticed before, and even found a pocket park shockingly close to where I work every day.
Trace is a unique way to take some extra steps while enjoying our gorgeous weather, especially if you're participating in the Summer Fitness Challenge. You can select how long you'd like the walk to last, starting at only 10 minutes. Visit the Google Play store, the iTunes Store, or email trace-project@uw.edu to download Trace on any Android or iPhone. Check out the instructions with screen shots before you try it. I had to turn off the GPS mode and found that it worked better when the walk had right angles. Daniela also noted that the Apple version doesn't send you to smaller pathways on campus, but the Android version will.
Overall, Trace is a thought provoking way to use your smart phone. And as Daniela told me, the app "prompts reflection about the algorithms we use." Wouldn't it be nice if Google Maps asked me if I'd like to be routed near parks, or if Apple Maps made it easier to communicate with my loved ones? Should Trace keep me out of "rough" streets, and who determines what is rough?
Curious about how this idea came to life? Jeremy Friedland, the project manager and a HCI+D alum, shared the storyboard and some behind scenes photos.
The Trace app is open source. If you'd like to get involved, contact Daniela.