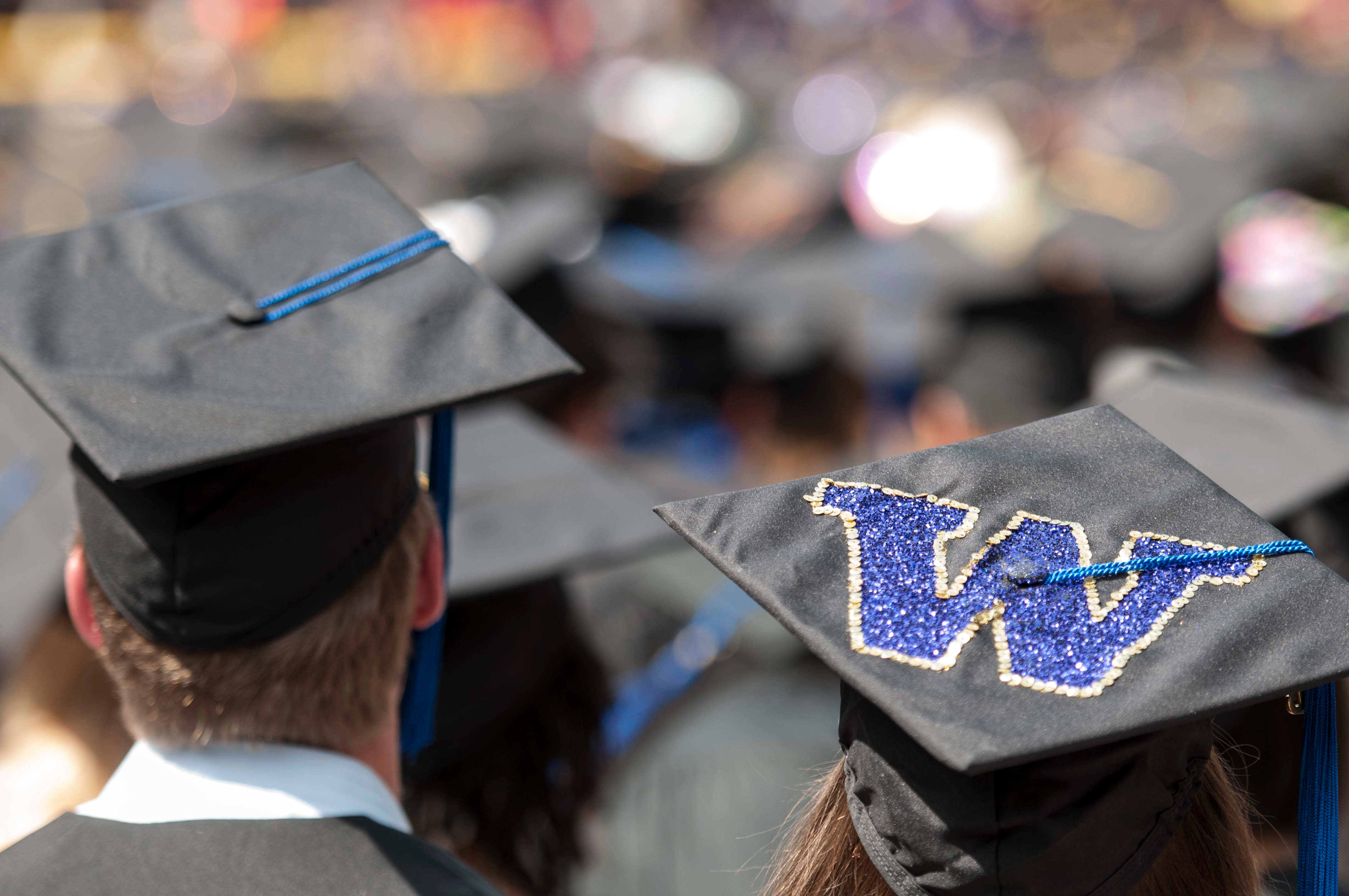 10 Gift Ideas for Today's Grads
I have two special graduates in my life this June, and I've been trying to come up with the perfect gift idea for each of them. I want my presents to be celebratory, personalized, and something they'll actually use, so I asked our student assistants in The Whole U office what their dream graduation present is, and they have some wonderful ideas (thanks, guys!).
A nice pair of headphones with an inline microphone, so they can make calls with the headphones in.
A personal session with a photographer who takes pictures of the graduate with friends around campus in their caps and gowns. Check out the services section of our Discounts page for savings on photography services.
Now that studying on weekends is off your grad's calendar, get them tickets to a Mariners game, a concert, or a museum. FYI, we've secured a discount to an upcoming Seattle Reign.
A travel guidebook featuring a place your grad really wants to go, and some spending money.
An adventure your grad can go on with their family. Being together at this special time is key.
A wine or beer tasting at a winery or brewery. Check out the food & beverages section of our Discounts page for ideas.
A good quality tote for the guys or handbag for the gals to use for work – one that can carry a laptop, wallet, snack – the essentials for a healthy work day.
For their music, movie, and TV entertainment, a gift card for 6 or 12 months of streaming on their favorite platform.
A piece of jewelry, like a simple bracelet with a charm of something she loves.
For the graduate who's moving into a new place, gifts for the new pad. See gifts & merchandise on our Discounts page for some ideas.
If you have a gift idea you'd like to add to the conversation, please do so below!