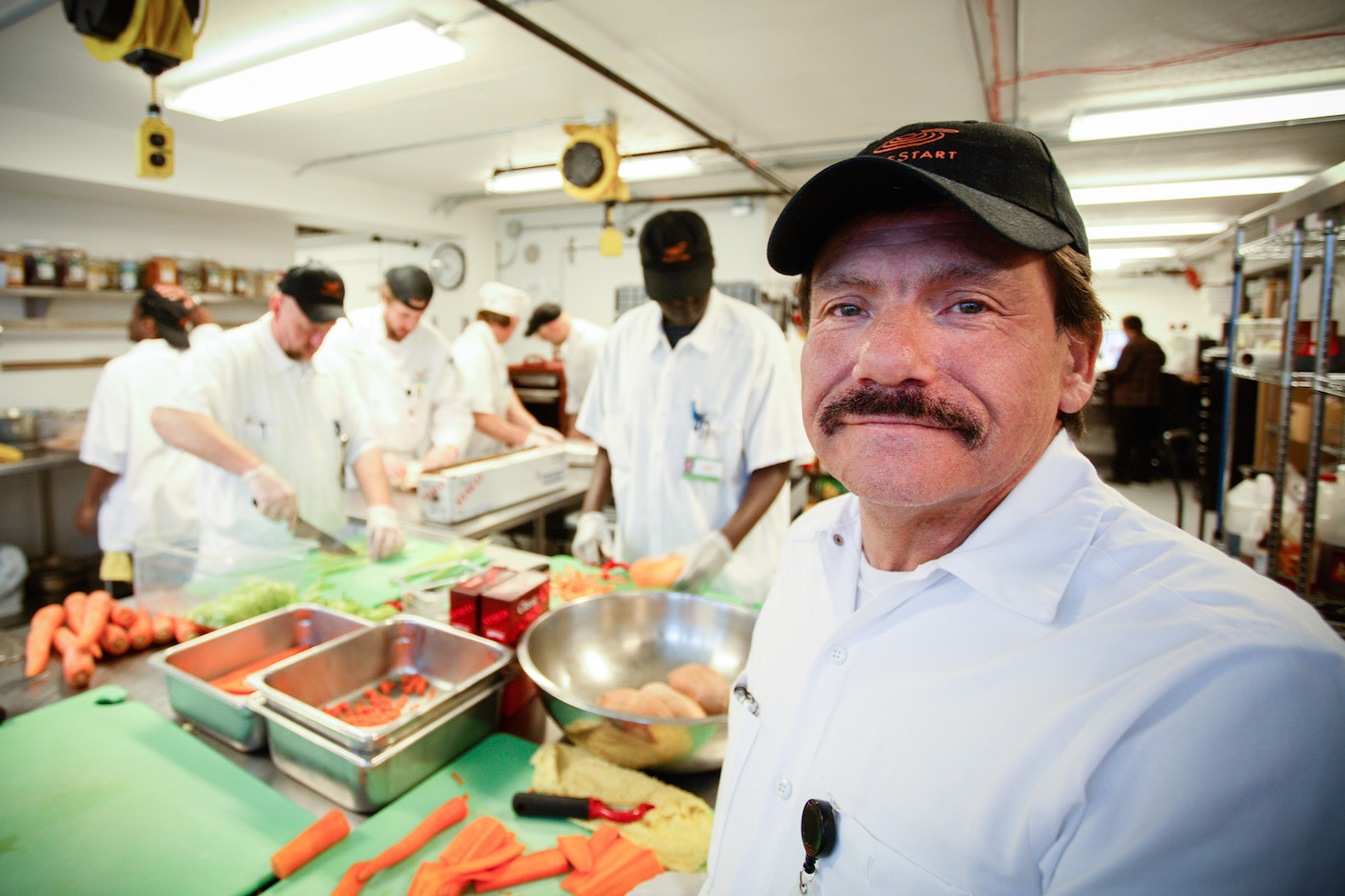 Dine For a Good Cause With The Whole U and FareStart
A couple months ago I had one of the most wonderful and memorable dining experiences of my life. It was dinner at FareStart Restaurant in Seattle, and I enjoyed much more than a delicious 3-course meal.
FareStart, a Seattle non-profit, is a culinary job training and placement program for homeless and disadvantaged individuals. Since 1992 it has provided opportunities for nearly 7,000 people to transform their lives, while also serving over six million meals to disadvantaged people.
Local chef David Lee came up with the idea for FareStart after recognizing the need to offer more nutritious meals to the homeless shelters in the area. In addition to meals, he began training homeless and disadvantaged individuals so that they could be placed in jobs in the restaurant and hospitality industry.
"In King County, 3,772 men, women, and children spend their nights sleeping outside, which is an increase of 21% from 2014," says Martha Lauer, development assistant at FareStart. "These startling statistics illustrate only a piece of the vicious cycle for those living in poverty. For people without stable housing and little to no income, the barriers to employment may seem almost insurmountable. FareStart works to break down those barriers. Our programs provide culinary job training, life skills classes, and support services to our students.
Here's what a recent graduate had to say about the program: "The thing about FareStart is you're going to walk out of there with the basic skills to get in the door somewhere — and probably more skills than you realize, and not just culinary. And that's the cool thing about FareStart. It's an all-encompassing training, dealing with every area of your life."
In January's Whole U interest survey, we learned that there is a lot of interest among our faculty and staff in helping end poverty and homelessness. As a result, The Whole U has decided to partner with FareStart. During the year, we will be offering various opportunities to volunteer and support this wonderful program. There are so many ways you can be involved: prepare meals for local shelters in FareStart's commercial kitchen, help deliver those meals, participate in a product drive (we will be organizing one in November), or help out at community dinners hosted for students, graduates, volunteers, and donors. Soon we'll have a complete calendar of upcoming opportunities.
To celebrate this partnership in a meaningful way, we're having a special Guest Chef Night at FareStart Restaurant featuring our very own UW Club Executive Chef Jon Maley. On Thursday, July 23, the UW Club will donate ingredients and Chef Jon will donate his expertise, working with FareStart's students to prepare a delightful three-course meal. Food will be served by The Whole U team and ambassadors. A special part of the evening will be student graduation. We will learn about the students who made it through the 16-week program and celebrate their accomplishments!
Bring your friends, family, and coworkers and experience first-hand the tremendous impact FareStart has on our community. You'll enjoy a wonderful dinner while contributing to rebuilding lives and strengthening our community. Most of all, you will leave touched and inspired.
Three-course Guest Chef Night meals are $29.95. All of the proceeds and gratuities from Guest Chef Night go back into the program and fund FareStart's job training and placement programs. Find more information about the event and register here.
We are so excited to have partnered with such a wonderful non-profit and we can't wait to help make a lasting difference in many people's lives.