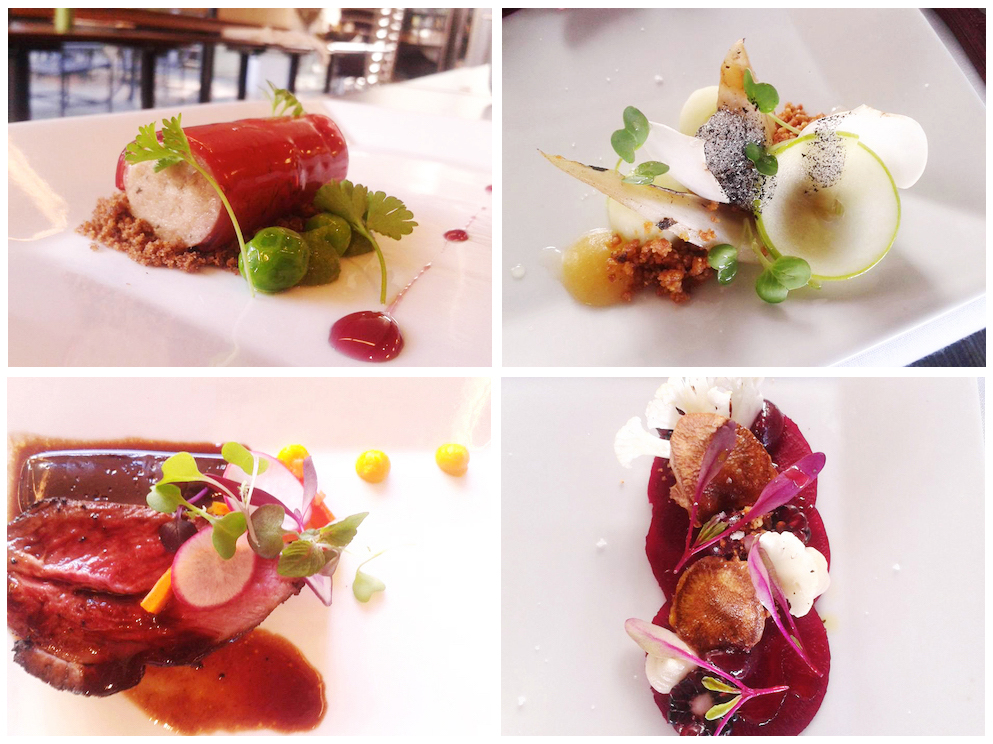 Tasty Bites Paired With Fine Wine at the UW Club
Julia Child once said, "Wine is meant to be with food — that's the point of it!"
I couldn't agree more. To me, a glass of good wine without a good meal is a waste of a good wine. Great food and great wine together can be sublime. After all, Aristotle taught us centuries ago that the whole is greater than the sum of its parts!
That's what we experienced last week at The Whole U Wine Pairing event. The UW Club hosted us for an evening filled with critically acclaimed wine and superb food. The guest winemaker was Joe Forest, a UW alumnus and founder of Tempus Cellars, a Walla Walla winery nominated as a "Top New Washington Winery" by Seattle Met magazine. Joe generously donated the wine for the evening and shared his knowledge about winemaking.
Award-winning UW Club Executive Chef Jon Maley and his culinary team paired delectable bites with the wines. My personal favorite pairing of the evening was an aromatic 2011 Cabernet Sauvignon accompanied by seared coffee crusted lamb sirloin with chocolate cake crumble, bordelaise ganache, and a grilled carrot and radish salad.
I asked Chef Jon how he comes up with such creative and inspired dishes that so beautifully complement wines.
"I dream about food every night," he said. "After tasting wine for a special event, I honestly don't get a good night rest for about a week. I look for different flavors and textures with the wine and think about what food would be similar in flavor. And then, depending on the complexity of the wine, I decide how many ways I will portray that flavor on the plate. Fresh, roasted, glazed, candied, or even fried. All techniques will give a different flavor. I personally just love to do the wine justice and give the guest the best possible pairing I can come up with."
It was such a treat to drink great wines accompanied by perfectly paired and inspired dishes — not to mention in such an elegant and beautifully appointed setting! The best way to find out which wine and food combinations work is to try different things, so be creative and don't be afraid to experiment!
If you missed the event and would like to try Chef Jon's cuisine, take advantage of The UW Club's summer special. You can get a summer membership, which lasts through August, for $25. The membership will give you access to lunch service and the 520 Lounge (UW's only bar on campus), as well as allow you to book catered events. It also gives you the opportunity to participate in member events like wine and beer tastings, summer BBQs, travelogues, and much more! To take advantage of this $15 off special, fill out a Member Application and Payroll Deduction form.
Thank you to Chef Jon and Joe for a delightful evening, and a special thanks to Jenelle Ebisu, general manager of the UW Club, for putting together such a wonderful event!