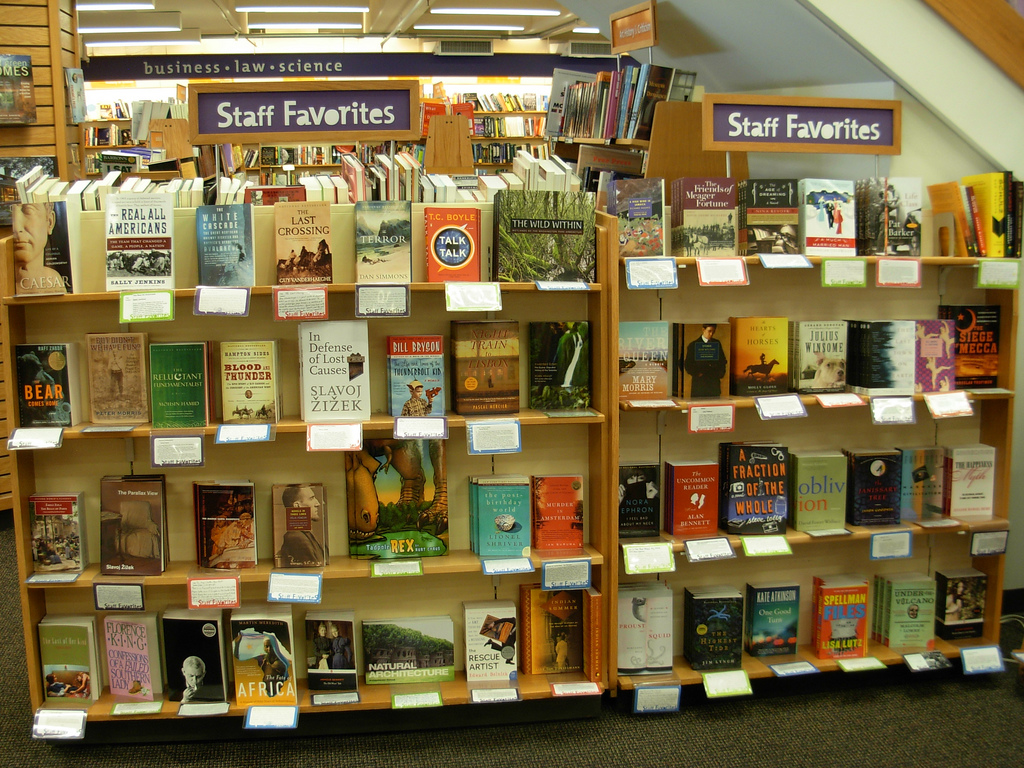 6 Author Events this June that will Expand Your World
From groundbreaking memoirs to award-winning fiction, noteworthy new books and their authors are filling University Book Store all summer long. Here are a few coming through this month.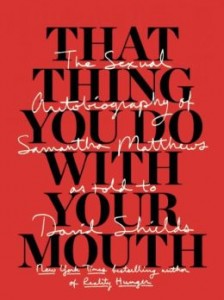 That Thing You Do With Your Mouth
by David Shields
Written by bestselling author and UW professor David Shields, this groundbreaking new memoir pushes the boundaries of the unspeakable by exploring issues of sexuality and sexual abuse. He does so through the riveting, provocative, and startlingly honest words, thoughts, and memories of actress and voice-over artist Samantha Matthews. Shields will share their powerful book with us at a reading and signing on Tuesday, June 9 at 7 p.m. at our U District store.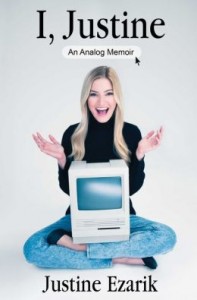 I, Justine: An Analog Memoir
by Justine Ezarik
One of the internet's first "lifecasters," Justine Ezarik (a.k.a. iJustine) has been sharing her love for technology, gaming, and more with the online world for years. In her first book, she shares stories from her life as iJustine, offering a witty, humorous, and inspirational portrait of contemporary entrepreneurship, the value of creativity, and the power of staying true to yourself. As the book hits shelves, Ezarik will join us to meet, greet, and take photos with her fans on Thursday, June 11 at 6 p.m. at the University Temple Sanctuary.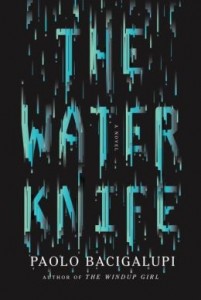 The Water Knife
by Paolo Bacigalupi
As California's drought grows increasingly dire, this action-packed new thriller by Paolo Bacigalupi offers one of the most believable dystopian futures in recent literature. In a world in which water is more valuable than gold, Bacigalupi introduces us to its corrupt and violent battleground as three disparate characters find themselves caught in its terrifying center. As the book's rave reviews continue to pile up, Bacigalupi will introduce his riveting new book at a reading and signing on Thursday, June 11 at 7 p.m. at our U District store.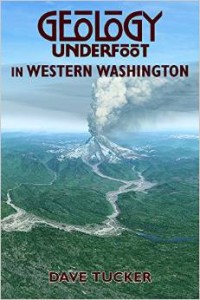 Geology Underfoot in Western Washington
by David Tucker
From the submerged Willapa Bay stumps to the fossils of a 385-pound, flightless bird, geological wonders abound in Western Washington. In this new guidebook, geoscientist David Tucker combines engaging descriptions with full-color photos and illustrations to take readers on a tour of 22 easily accessible geologic sites in the region. To learn more about Western Washington's captivating geologic history, join us for a reading and signing with Tucker on Monday, June 15 at 7 p.m. at our U District store.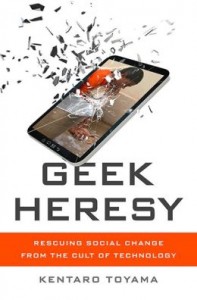 Geek Heresy
by Kentaro Toyama
In 2004, award-winning computer scientist Kentaro Toyama moved to India to explore technological solutions for the world's social problems. In his new book, Toyama shares his realization that technology—no matter how advanced—cannot drive social progress and offers real-world examples of the essential role human solutions must play in addressing human problems. To learn more about his new perspective, join us for a discussion and signing with Toyama on Wednesday, June 24 at 7 p.m. our U District store.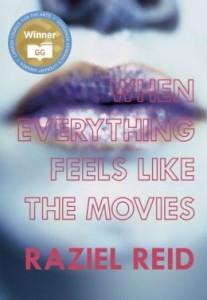 When Everything Feels Like the Movies
by Raziel Reid
Winner of the Governor's General Literary Award for Children's Literature in Canada, Raziel Reid's edgy debut novel introduces the unforgettable character of Jude, a confidently gay teen ostracized by his classmates who likes to wear his mother's high heels, smoke pot, and escape the constant bullying and torment he faces by imagining his life as a film. Joining us for a reading and signing on Saturday, June 27 at 6 p.m. at our U District store, Reid will share the book's powerful story and discuss the important real-world issues it brings up.
To find out about more hot new books and exciting author events at the University Book Store, check out our full calendar at ubookstore.com/events or sign up for our events e-newsletter today!