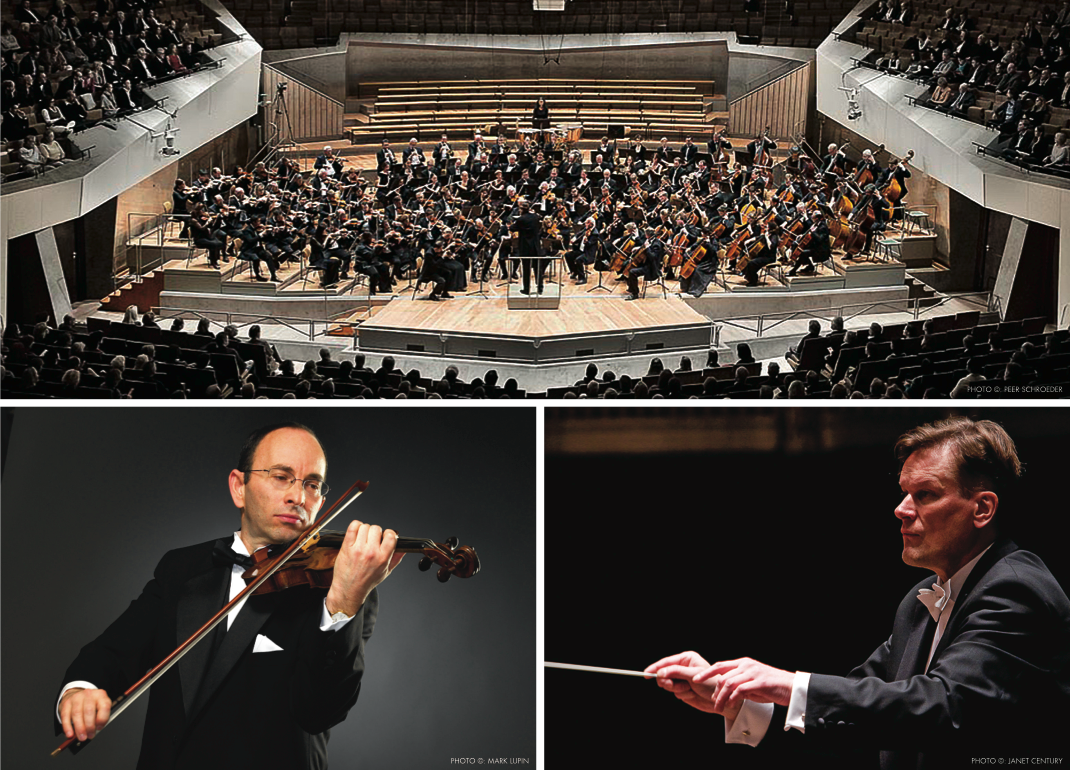 World Doctor Orchestra Coming to Harborview & Benaroya Hall
This weekend, doctors from around the globe are swapping out their white coats and stethoscopes for evening attire and music stands.
Representing more than 40 countries and roughly 30 medical specialties, the World Doctor Orchestra is an international collective of 800 doctors who double as performing artists. Subgroups of 100 members gather twice a year to perform concerts that support medical aid projects. In recent years, they have performed in South Africa, China, Chile, Germany, and Armenia.
They are about to make their West Coast premiere here in Seattle. On Sunday, June 7, the World Doctor Orchestra convenes for a concert at Benaroya Hall. Tickets for this special event are 50% off for UW faculty and staff with the promo code DOCTORS.
Their Benaroya Hall show will benefit The Seattle Times' Fund for the Needy, which supports 12 nonprofits.
"One of our tenets is that healthcare is a basic human right, and our mission is to raise money for human-service charities," says local coordinator David Frank, an emergency-medicine specialist at Virginia Mason and founding member of the World Doctor Orchestra. Here at home, Frank plays second-chair clarinet in the Northwest Symphony Orchestra.
"WDO allows us to combine our passion for music with our conviction that neither national borders nor economic interests should limit access to basic healthcare," he said. "We see this as a part of our global medical responsibility."
Before taking the stage downtown, the orchestra will play a show at for patients, families, and staff at Harborview Medical Center on Saturday, June 6 at 3 p.m. in the cafeteria on level B. All UW faculty and staff are welcome to attend, but space is limited.
For additional information, contact Peggy Weiss at pweiss@uw.edu and visit the website for the World Doctor Orchestra.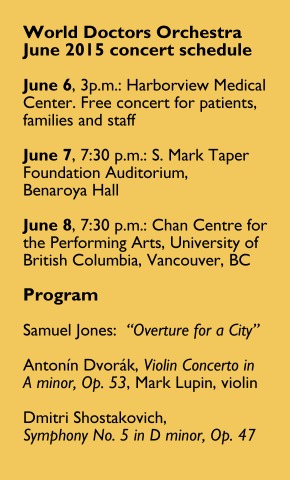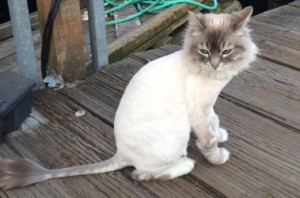 Peggy Weiss (UW '84) manages the art program for UW Medicine, stewarding the UW Medicine art collection and developing and coordinating cultural programming for patients, families, and staff members in UW Medicine hospitals, clinics, and affiliated entities. When she's not at work, she is either happily at home with her cat on a tiny houseboat on Lake Union, or travelling the globe, exploring the crossroads where art and medicine meet.