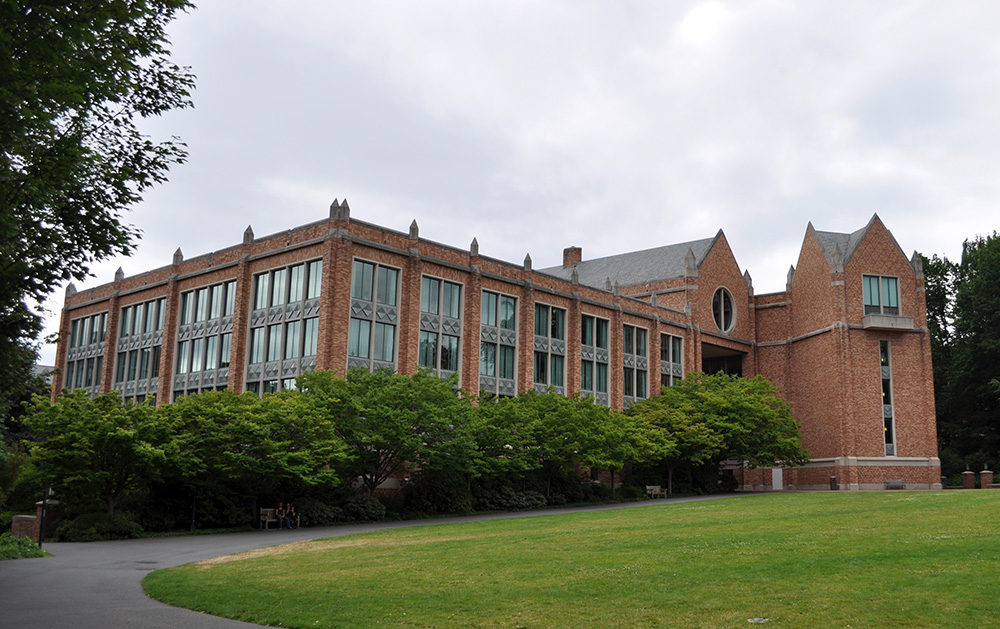 3 Library Exhibits You Don't Want to Miss
At UW, we love our libraries. There are 15 of them on Seattle's campus alone. If you have some free time or just enjoy the library atmosphere, there are three exhibits that are ongoing this spring. Here's why you should visit each and every one.
Canada's Arctic: Vibrant and Thriving
Location: Allen Library North Lobby
End date: Sunday, May 31
This exhibit is the smallest of the three, but also ends the soonest! This collection of photos is a powerful illustration of Northern Canada's development that gives viewers an appreciation of what living in that region is like. They range from black and white to bright and colorful, providing a variety of images that are visually appealing, along with captions explaining what cultural or historical significance lies there. The exhibit almost acts as an advertisement for Canada, but in a meaningful way. Whether you're on campus for work or a fun day in the sun, make sure to take some time and stop by to check it out before it's too late!
Native Voices: Native Peoples' Concepts of Health and Illness
Location: Magnuson Health Sciences Center – Health Sciences Library T-334
End Date: Tuesday, July 21
Native American tribes were the first to call the Pacific Northwest home. With their rich knowledge of the land, they developed their own perspectives on health and illness. This exhibit provides an understanding to those who are not familiar with their traditional practices, and it's not only interesting, but fun to engage with. Unlike other exhibits, this one has touch-screen stations where visitors can listen to Native Americans talk about their experience and natural medical practices. If you love culture or have a passion for health, this exhibit is a must see. Finding the library itself can be a little tricky, so take a look at this map.
More Feast than Famine: Potatoes in Print
Location: Allen Library South Basement – Special Collections
End date: Tuesday, August 4
Potato fanatics, rejoice! Your favorite library exhibit of all time is happening now. The lengthiest of the three exhibits this spring, More Feast than Famine includes a variety of things to explore and discover. From books on how to grow potatoes to spectacular works of art, this exhibit is a diverse and stunning collection of all things potato.
"I hope for people to see how beautiful and celebrated the potato is in the publishing world," said Anne Jenner the curator of the exhibit from UW Libraries. "It's so fascinating."
Potatoes in Print is a massive exhibit, and takes up almost half of the basement of special collections. Near the junction where the Suzzallo and Allen libraries meet, there's also a teaser display case, so if you don't have the time to see the entire thing, take a peek through the glass and get a taste of what it has to offer.
If you've seen any of these exhibits already, please share your thoughts below!