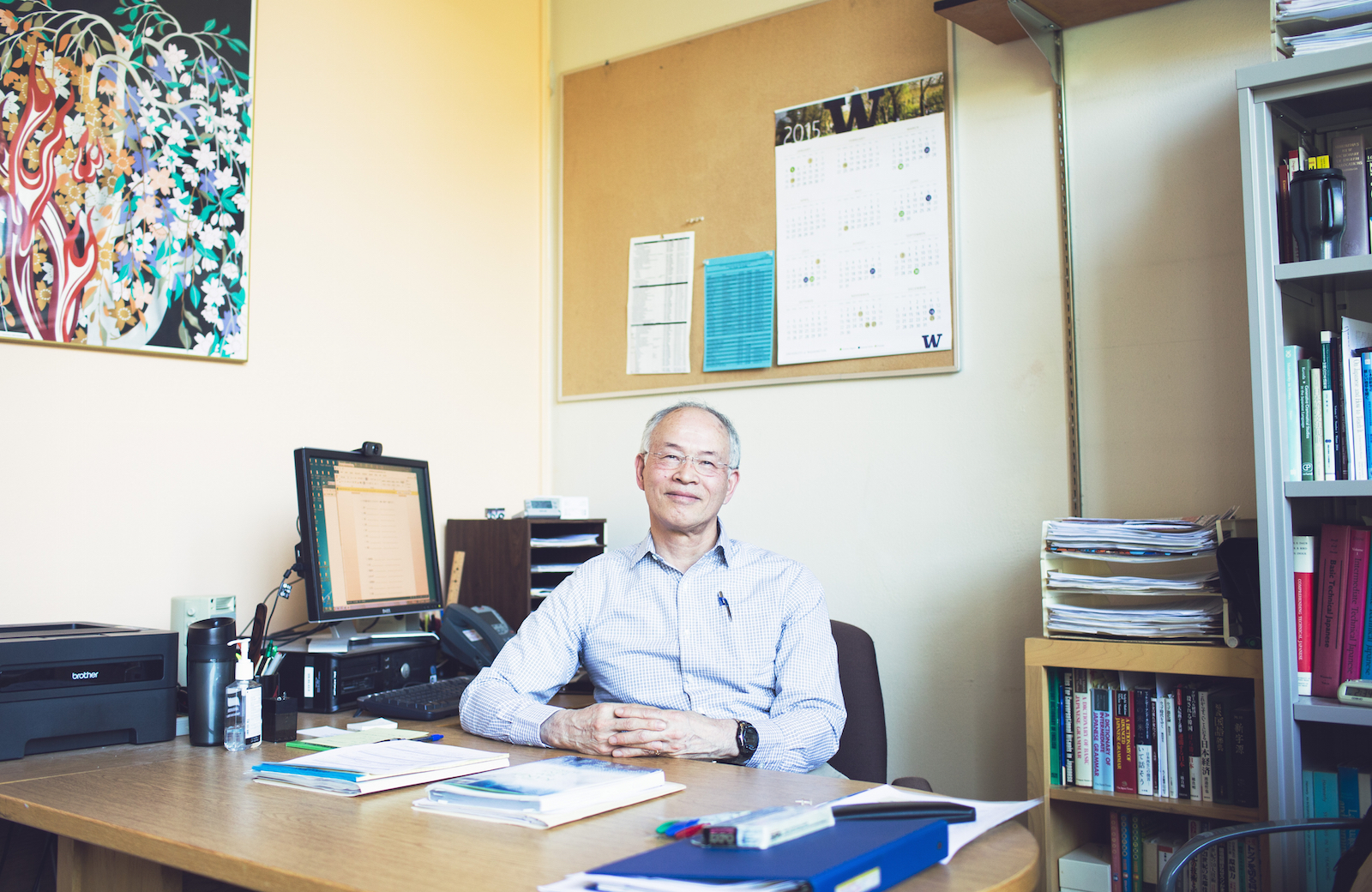 Faculty Friday: Michio Tsutsui
In 1991, Michio Tsutsui started the Technical Japanese Master's Program at UW. It sought to provide an increasingly global economy with a niche workforce: bilingual engineers. This two-year program, which began admitting students from other disciplines in 2000, is the only one of its kind in America. It will shut down when Tsutsui retires in December.
"You have to have a pool of bilingual specialists in key fields," said Tsutsui, a professor in Human Centered Design & Engineering. "And most likely those people shouldn't just be used as translators. The benefit is so limited. Rather, they should be working in the field."
Tsutsui studied naval engineering in Osaka and worked at IBM Japan before coming to the U.S. as an international student. He earned graduate degrees in linguistics in 1984 and started a Japanese language program at MIT in 1985. Japan's economy was booming at the time, often outcompeting the U.S. with its high-tech exports.
"The information gap was most relevant to me," Tsutsui said. "Japan was successful partly because they got a lot of information from the U.S. — researchers, students, and businesspeople came here and then went back and improved the products. The U.S. couldn't get any information from Japan because of the language barrier."
The U.S. government began translating important technical documents from Japanese to English at the Library of Congress. But some people, including a colleague of Tsutsui who ran the MIT-Japan Program, thought that was a faulty approach. Instead, he wanted to send bilingual engineers to learn directly from Japanese companies. Tsutsui was tasked with training them.
An engineering document isn't your average text. You have to know the content to translate it properly, Tsutsui says. Imagine someone approaches you with a big jar of jellybeans and tells you to have as many as you want. The catch, though, is that one of the jellybeans is poisonous. "Translation is just like that," Tsutsui said. "If there is one error, the whole thing can be dangerous to use."
Tsutsui relocated the program to UW in 1991 thanks to Donald Petersen, a Husky alum who was the CEO of Ford Motor Company from 1985 to 1990. Petersen knew first-hand of America's competitive disadvantage with Japan and donated to his alma mater to create Tsutsui's position.
As esoteric as his program is, Tsutsui sounds like any other teacher when asked what he'll remember most about his time at UW.
"The contact with students is very stimulating," he said. "I'll miss that a lot."
---
Michio Tsutsui has a B.S. in Naval Engineering from Osaka University and an M.A. and Ph.D. in Linguistics from the University of Illinois at Urbana-Champaign. He is the author of numerous Japanese language books.